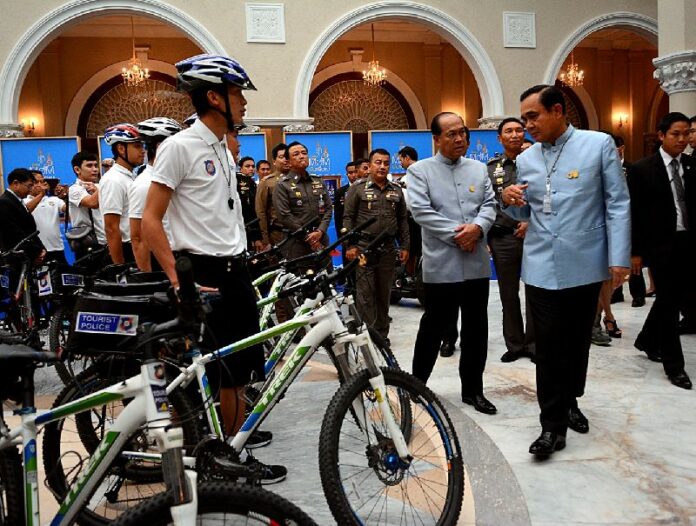 BANGKOK — Thailand's Crown Prince will lead a mass bicycling event next month as a tribute to Her Majesty the Queen, the Thai military government announced yesterday.
According to a statement released to the media, the public is invited to join Crown Prince Vajiralongkorn as he bicycles 43 kilometer from the Royal Plaza to the 11th Infantry Division headquarters in northern Bangkok on 16 August.
The statement says the event – titled "Bike for Mom 2015" – was conceived by the 62-year-old Crown Prince as a way honor his mother, Queen Sirikit, who will turn 83 on 12 August, which is Thailand's National Mother's Day.
"This is an open opportunity for all groups of people across the country to join the event to express their loyalty to the monarchy, express their love for their mothers and the Mother of the Land," the statement says, using a common epithet to refer to Queen Sirikit.
The event also aims to promote exercise among the Thai people and "reinforce unity" in society, the statement says.
"[The Crown Prince] will join the event from the beginning to the end," junta chairman Prayuth Chan-ocha told reporters yesterday. "His Royal Highness has also ordered officials to take care of the participants' safety. The important thing [for him] is that the people are happy."
Gen. Prayuth added, "The Crown Prince has seen the importance of exercise. He is interested in cycling, and he has sent words to the government and relevant Ministers all the time that he is worried about safety of cyclists in Thailand."