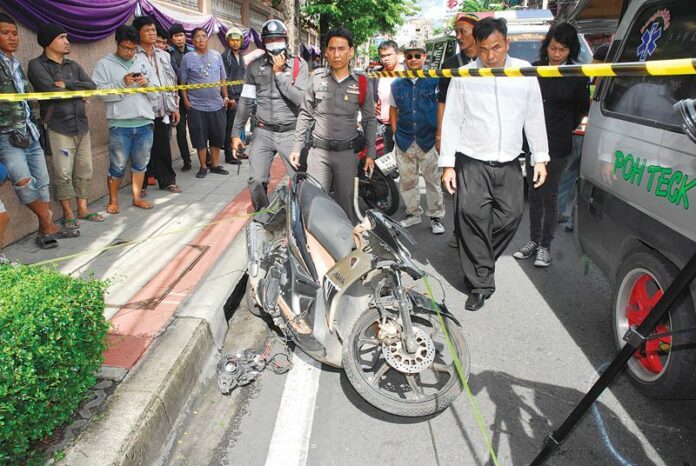 BANGKOK — Thailand's Minister of Education said he is contemplating universalizing or abolishing school uniforms at polytechnic colleges in an effort to curb gang violence between students.
"The meeting has concluded that fights among students are not caused by personal problems, but by issues between colleges," Admiral Narong Pipattanasai said after a meeting with college directors today.
"So, we had the idea to change the uniform regulations of polytechnic students to be the same across the country. We will choose between two options: either everyone will be able to dress in private clothes, or everyone will wear the same uniform."
Currently, all university students in Thailand are required to wear school uniforms.
For years, education officials have struggled in vain to reduce tension between student gangs at different polytechnic colleges in Thailand. The rivalries occasionally turn violent and have led to injuries and even deaths of students and bystanders. The latest fatality occurred one week ago, when a 19-year-old student was shot and killed by two men on a motorcycle several hundred meters from Dusit Polytechnic College in Bangkok.
Police say the victim was leaving a school party celebrating the university's 60th anniversary, leading officers to believe that the murder was committed by students from a rival college.
Speaking to reporters today, Admiral Narong also said that colleges with repeated gang fights may be closed for a week as a punishment, or face permanent closure if the gang warfare persists.
"This time, the Ministry of Education is serious. If the administrators do not take care or pay attention to their students, they will lose their licenses for real," Admiral Narong said. "This is not just a threat."
Related coverage: