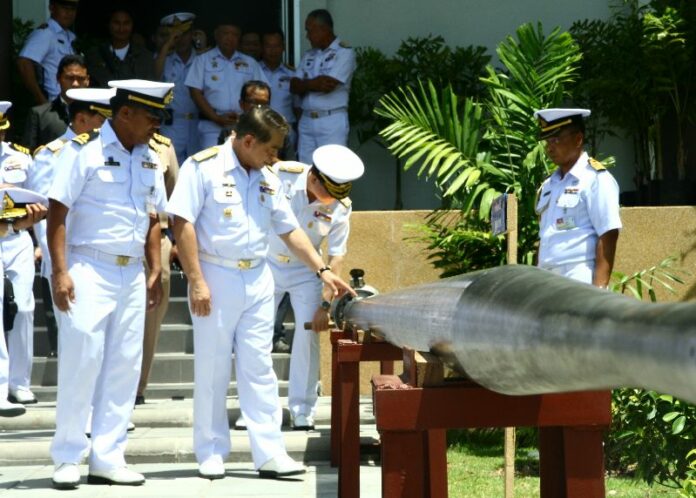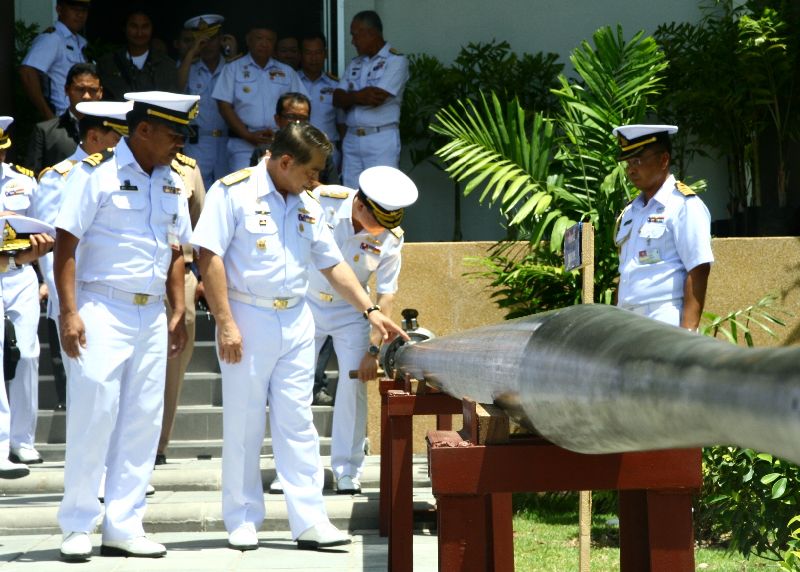 BANGKOK — Leading members of the ruling military junta and the Royal Thai Navy have insisted that a plan to buy three submarines from China is necessary to augment Thailand's national defense capabilities.
A Navy committee approved the plan to buy the three subs last week for 36 billion baht. The purchase is currently pending final approval from the Cabinet, which is headed by junta chairman and Prime Minister Prayuth Chan-ocha, who was chief of the army when he came to power through a coup in May 2014.
Although Thailand's navy has maintained a submarine division, it has lacked a single vessel for the last 63 years. The army stripped the navy of its submarines in 1951 after naval officers attempted to stage a coup d'etat against the army-backed government at the time.
Thailand's social media has been awash with criticism of the new plan to purchase submarines, with commentators noting the enormous price tag, and questioning whether submarines are indeed vital to Thailand's strategic needs, as the country is not entangled in any major conflict with neighbors, and has not been invaded by sea since 1941.
"What the hell do you want from me?" Gen. Prayuth said today in response to the criticism. "We have to look at the submarine issue step-by-step. If they can be bought, we have to see whether we need to buy them. Do we need them for combat, or not? Are we fighting anyone, or not? Do we have to take care of our resources, or not? Do we only have the Gulf of Thailand as our sea? We also have the Andaman Sea, do we not? Don't we have to protect our maritime resources? We won't keep them to fight or shoot at any one. We will keep them so that other people will be considerate of us. How we will maintain our navigation and fishing? You can see that other countries have problems in their seas. We have to think, are we going to have problems in the future? It's all about capability."
When a reporter asked whether his government is attempting to strengthen ties with China by buying submarines manufactured there, he replied, "There is no need for that. We have a good relationship with China already. Every country is good to us, except those who are still stuck on the word 'democracy'. I'm not telling you this to show off."
Meanwhile, Admiral Kraison Chansuwanit, the commander of the Thai Navy, said the public should refrain from commenting on what he described as the navy's internal matters.
"I don't want the public to criticize us at this time. They have to think that each person has their own duty. The armed forces are the fence of the nation. I am a Navy officer, so I am responsible for the Navy. Each person should look to their own duty. Don't interfere with each other. Learn to listen. Don't only criticize, because the opportunity to have or buy submarines is hard to come by. It will take seven years just to acquire the submarines. And then we will train our force."
Adm. Kraison also said that the submarine fleet would come in handy in the event of war.
"If a war breaks out, nearly all of our surface ships will be wiped out. Submarines are what will survive," he said. "I don't understand why we can't buy submarines, but we can buy other things. When I talk about submarines, people think about this and that. The Gulf of Thailand isn't so shallow that we can't use submarines. We have already studied it in details."
The admiral then explained that China has offered Thailand the best deal: three submarines with free weapons and spare parts.
"You should trust in the Navy," Adm. Kraison said. "If you only think 'this cannot be done, that cannot be done,' then you should just serve in the Navy so that you will know how things really are. It's not easy to be Navy officers. People who have to be on ships or dive in the submarines for 21 days and not see any sun or moon, how much they have sacrificed for the country. You say it will cost a lot of money to buy submarines. Well, it's my money, too. It's the money of all of us, because it's tax money."
For comments, or corrections to this article please contact: [email protected]