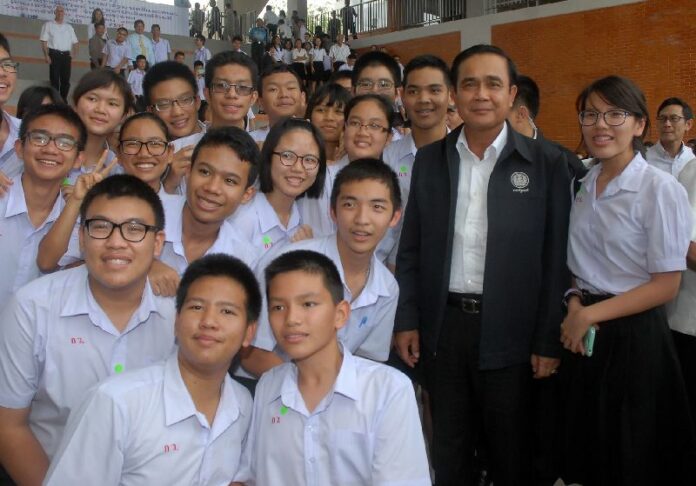 BANGKOK — Thailand will not see an elected government until early 2017, according to the deputy chairman of the junta's interim parliament, the National Legislative Assembly (NLA).
Peerasak Porchit told reporters in Lopburi province on 18 July that he believes the "road map" promised by the ruling junta, which seized power from an elected government in May 2014, may be extended yet again in order to prepare for the referendum on the new constitution.
Under the current schedule, which has seen the date for elections postponed several times, the referendum for the junta-drafted charter will take place in January 2016, followed by a national election in September 2016, if the charter passes the vote.
But Peerasak said he believes referendum date may have to be postponed.
"I believe that we won't be able to hold a referendum in early 2016, because, according to the procedures, we have to print and send charter drafts to 80 percent of all households, which are about 28 million households," Peerasak said. "That will take a lot of time."
He said he expects the referendum to take place in February 2016, followed by an election in December 2016, with the new government taking office in early 2017.
"Therefore, I believe that this government will stay until early 2017," Peerasak said. "And it will be able to deliberate on the budget for 2017 fiscal year, which will be passed by the NLA. This will benefit the people."
Thailand's last election took place in February 2013, when then-Prime Minister Yingluck Shinawatra called a snap poll in response to anti-government street protests calling for her resignation. The opposition Democrat Party boycotted the poll, and protesters blockaded voting stations in parts of Bangkok and 14 southern provinces.
The Constitutional Court later invalidated the February 2013 election because of protesters' obstructions to voting.
Several months later, on 22 May 2014, the military seized power from Yingluck's government, dissolved the constitution, and appointed an interim parliament stacked with military officers and junta allies.
Coup-leader Gen. Prayuth Chan-ocha then ordered a ban on all protests and political activities, which is still in place today.
Speaking to reporters in Ratchaburi province yesterday, Peerasak said he was not suggesting that Gen. Prayuth's government wants to hold onto power.
"The reason I said the government will stay until 2017 is this: I was explaining the road map of the government. It's not like the government wants to stay on longer," Peerasak said.
"But I want people to understand about the length and scope of the works of the government and the NLA. We have to set a schedule so that we can work in accordance with the road map. This government is in a special situation. Gen. Prayuth is wearing two hats: Prime Minister and leader of the NCPO [the junta's National Council for Peace and Order]. He is here to solve the country's problems. He doesn't want to stay on, or canvass for any votes."
He added, "I insist that this is not a time extension for the Prime Minister to stay on or perpetuate his power, because we will have a new elected government by 2017. Therefore, if we want to do anything in this time, we have to hurry up and do it. I want every side to join hands, solve problems, and reform our country in the remaining time that the NLA and the government have."