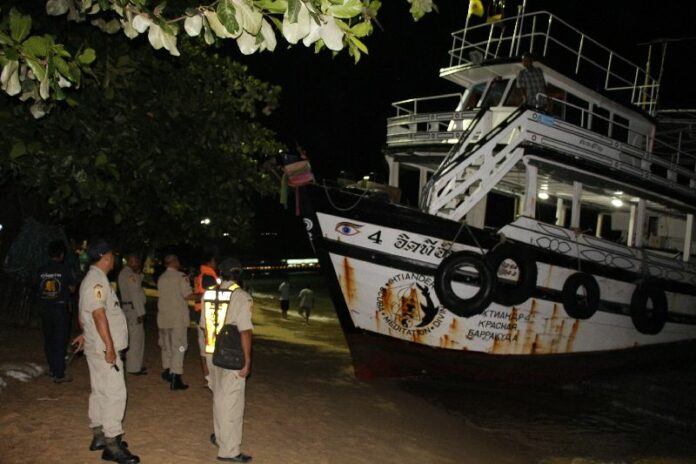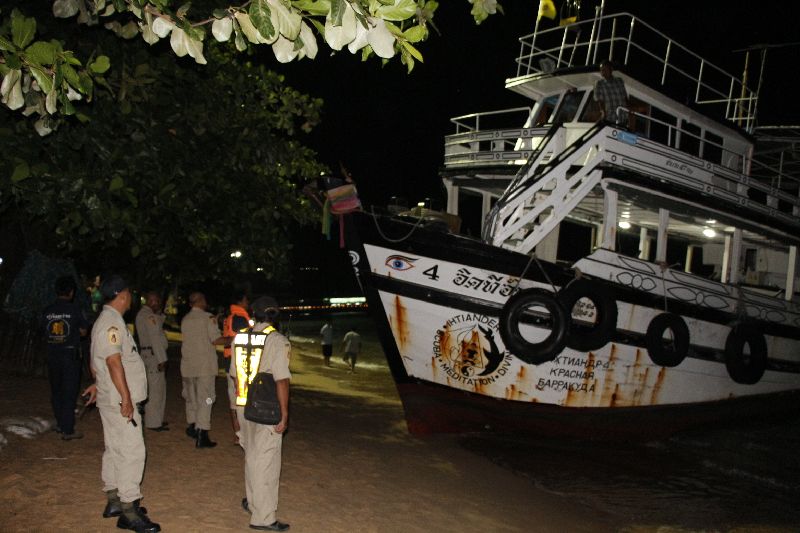 CHONBURI — A captain has been arrested for driving his tourist boat at full-speed onto a popular beach in Pattaya last night.
Police were alerted around midnight after locals reported seeing the boat speed towards the shore, causing foreign tourists who were relaxing on the beach to flee for their lives.
Police officers arrived the scene to find the engine of the grounded boat still running, while its captain, a man in his 40s, walked around the deck and shouted incoherently at the officers. No one else was on the 47-seat boat at the time.
The captain, who police said was intoxicated, was eventually taken into custody. His name has not been released, and it is unclear whether he has been charged with a crime.
A motorcycle taxi driver in the vicinity told reporters that he saw the boat crashing into the beach at around 8 pm. He said he and several other locals reported the incident to police after no one stepped out of the boat for several hours.
No injures were reported in the incident.