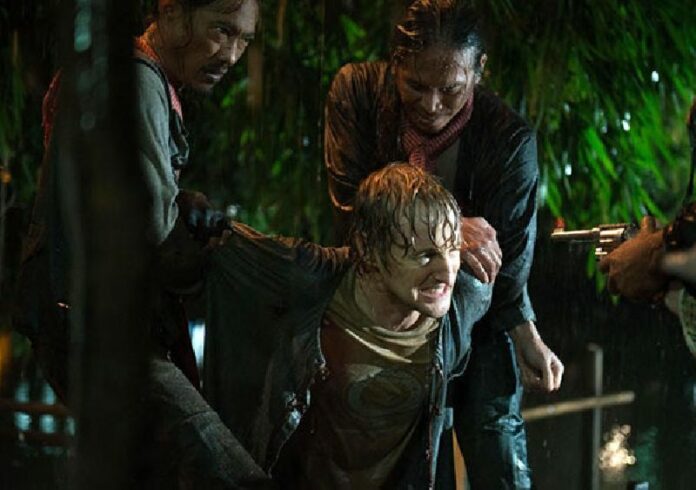 BANGKOK — An upcoming Hollywood movie about a military coup in a fictional Southeast Asian nation – filmed in Thailand – has been approved by censors to open next month.
Despite online rumors today that "No Escape" had been banned by the The National Film and Video Censors Board, a member told Khaosod English such reports were false, as the movie was approved for audiences 15 and up on 28 July.
"It is not banned or prevented from being screened in Thailand. It's just a normal action film," said the official, who asked not to be identified by name, citing ministerial regulations.
In late 2013, actors Owen Wilson and Pierce Brosnan filmed the movie – then called "The Coup" – in northern Thailand. The movie is about a fictional Southeast Asian nation where the military overthrows civilian rule to stage a coup. Not long after Thailand's nonfictional coup took place, the film's name was changed to "No Escape."
The film is being marketed in Thai as "Run for Your Life Through Hell and Across the Border." In the film, much of the writing appears in Khmer, upside down.
A trailer for the film, release in March, shows a family moving from the United States to seek better lives in Southeast Asia, only to find themselves caught in a violent power struggle between an oppressive state and insurgent forces.
The film is expected to release in Thailand in early September.
Related stories:
Junta-Ruled Thailand Bans Junta-Simulating Video Game
To reach us about this article or another matter, please contact us by e-mail at: [email protected].