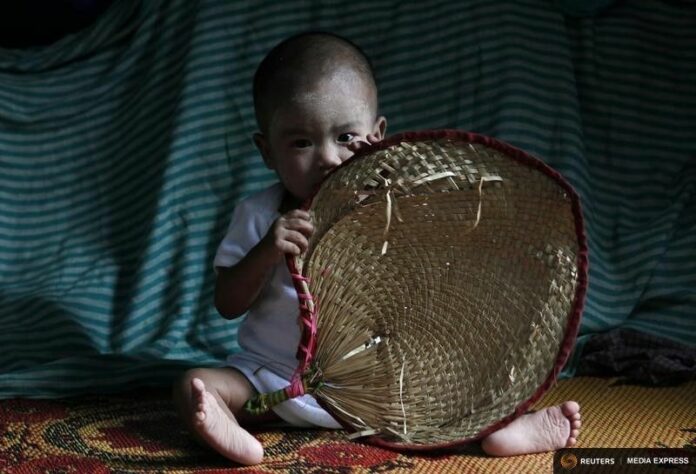 BANGKOK — HIV testing and treatment for pregnant women has reduced new infections among children in Asia by more than a quarter since 2000, but many babies born to mothers with HIV are still not being tested or given life-saving medicines.
Only one in four children born to HIV-positive mothers in the east Asia-Pacific region were tested soon after birth, and only about half of infants identified as HIV-positive receive the treatment they need, the United Nations said on Monday.
"We must all ensure that even the hardest to reach children and families have access to effective testing and treatment," said Daniel Toole, UNICEF regional director for East Asia and the Pacific, home to a third of the world's population.
More pregnant women living with HIV are being diagnosed and treated than ever before, with the proportion of HIV-positive pregnant women receiving treatment more than doubling between 2010 and 2014.
Without treatment, including antiretroviral drugs, HIV-positive women have an up to 45 percent chance of transmitting the virus to their children, the U.N. said.
With proper treatment, the risk of a mother transmitting the virus falls to about 1 percent.
According to UNAIDS, there were 21,000 new infections among children in the Asia-Pacific region in 2014, down 27 percent from 29,000 in 2000.
"If countries in the Asia-Pacific region redouble their efforts and ensure all pregnant women living with HIV are tested early in their pregnancy and receive treatment, then we can reach zero new HIV infections in children," said Steve Kraus, regional director of UNAIDS.
In June 2015, the World Health Organization confirmed Cuba as the first country in the world to eliminate mother-to-child transmission of HIV.
"Cuba has proven to the world this is possible and I challenge countries in this region to show their commitment to an AIDS-free generation," Kraus said.
Story: Thomson Reuters Foundation / Alisa Tang
To reach us about this article or another matter, please contact us by e-mail at: [email protected].