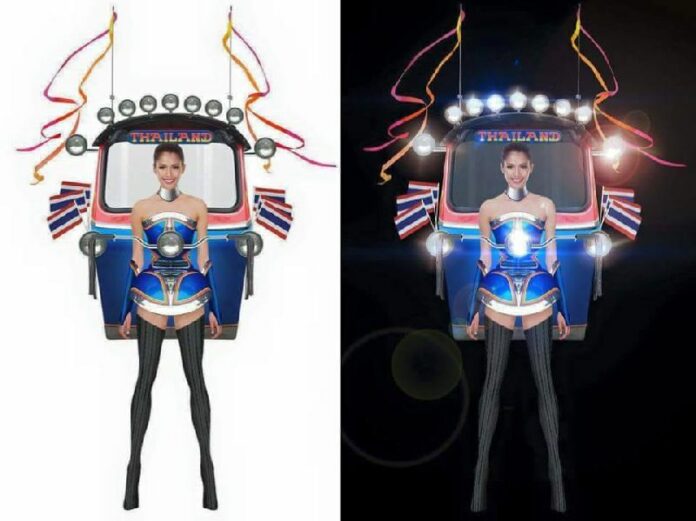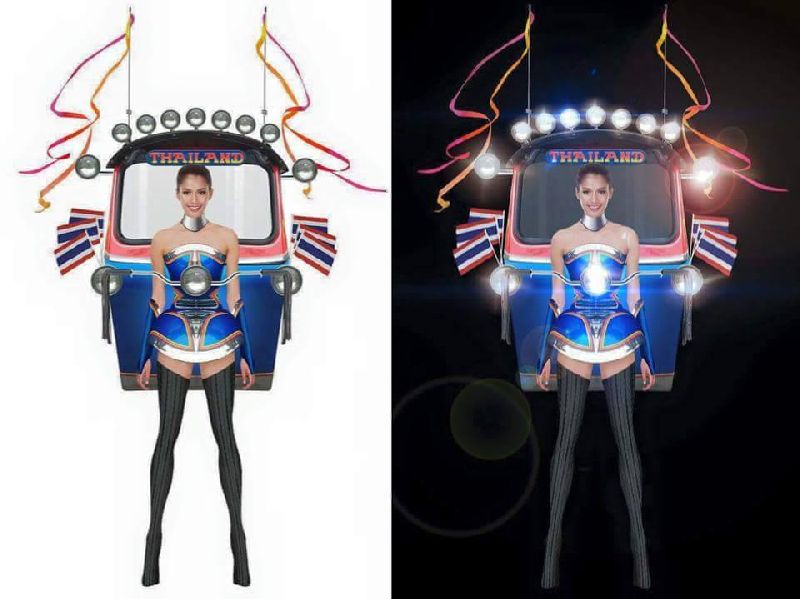 BANGKOK — When Thailand's contender for the Miss Universe crown takes the stage later this year at the international beauty pageant, she will arrive in a tuk-tuk.
A dress inspired by the iconic, three-wheeled wonder was selected from 356 entries as the national costume for Aniporn Chalermburanawong to wear this December at the Miss Universe pageant in United States, organizers announced yesterday.
"I believe this Tuk-Tuk dress will make our representative more visible on stage and different from our past costumes with its pop-art design," said its 35-year-old designer, Hirankrit Pattaraboriboonkul.
Costume chosen for Miss Universe Thailand 2013, Lita Chalita.
Familiar to audiences around the world, the tuk-tuk dress is a break from the usual reimagined takes on traditional Thai costume. Best of all, it has functioning lights that can be activated while Aniporn is on stage.
Miss Universe is under new management this year after its former owner, real estate tycoon and U.S. presidential candidate Donald Trump, introduced his candidacy blaming crime on immigrants. A number of business partners including his pageant broadcast partners distanced themselves from Trump, and he sold it to two U.S. talent agencies.
Hirankrit said he decided to break from the past with a fresh and direct pop approach.
"I spent three days designing this dress and researching national costumes from previous years," he said. "This is my first year joining the competition."
For her part, Apiporn agreed the costume would help a foreign audience recognize she is from Thailand. And, she added, the clean design will be easy for her to manage on the stage.
To reach us about this article or another matter, please contact us by e-mail at: [email protected].