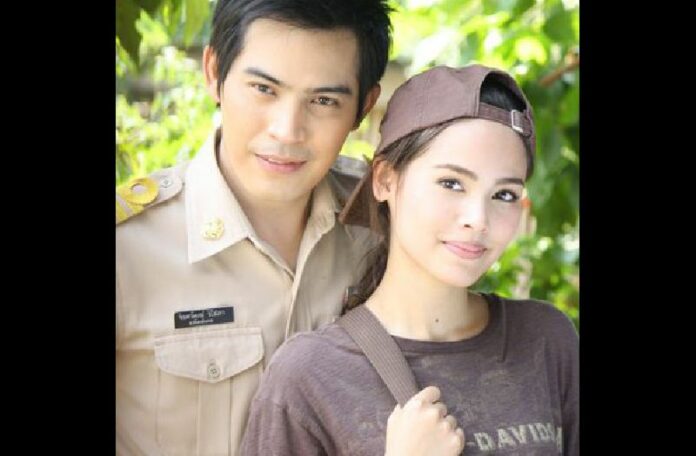 By Lisnaree Vichitsorasatra
Staff Reporter
BANGKOK — A nationally adored television heartthrob remains in a coma from dengue fever but is responding to treatment, his doctors said today.
Thrisadee "Por" Sahawong, 37, was transferred to Ramathibodi Hospital on Monday following treatment at an undisclosed hospital where complications left him in critical condition.
Thrisadee, a lakorn celebrity, has suffered a cascade of worsening conditions including kidney failure and internal bleeding. Doctors said he is breathing through a respirator.
The actor rose to fame after he was named Cleo Thailand's 2004 Bachelor of the Year. In 2009 he was propelled into superstardom by his lead performance in classic lakorn remake Pu Yai Lee Kab Nang Ma, or Village Head Lee and Miss Ma. He has played more than 30 roles in other series.
It was unclear whether it was the first incidence of dengue fever for Thrisadee. There are several strains of the virus, and after the body fights it off the first time, it is vulnerable to infection by another variety.
Dengue fever, a mosquito-born illness once common to rural areas, has recently become an urban epidemic.
An outpouring of support came from his fans wishing for his speedy recovery, while some Twitter fans were upset over rumors last night he'd already died.
"My mom works for Toyota. There's one time Por had an event at Toyota. My mom said Por was really nice. He talked with every single staff. He's not like other celebs who visited. Please get well soon!" wrote Twitter user @Spknu12 in one of nearly 40,000 Tweets to use the hashtag #StrongerPor since Monday.