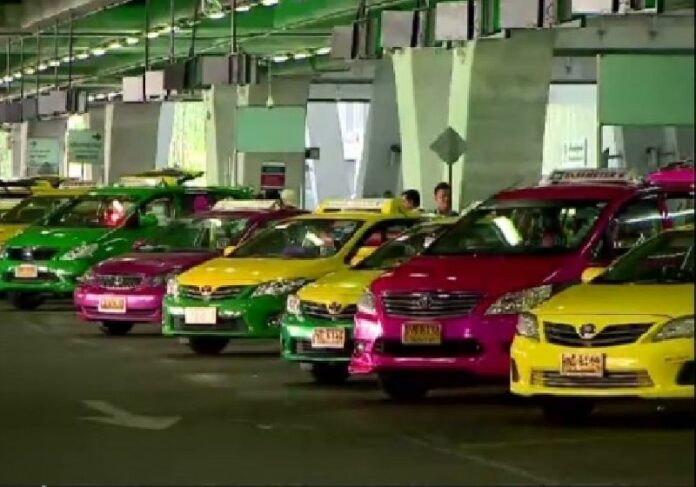 BANGKOK — A taxi driver was arrested last night on suspicion of beating an Australian man at the entrance to Suvarnabhumi Airport.
Kamphan Siri, 32, has been charged with assault after he reportedly punched the foreigner in front of Gate Three at the airport's arrival concourse at around 9.30pm on Tuesday night.
"The foreigner was drunk. He banged his fist on the car, so the taxi driver became angry, got out of his car, and punched him once," Paisan Weerakitpanich of the airport police told Khaosod English. "Then the foreigner fell down, and his head hit the taxi door."
Kamphan told police he was parking his car near the gate when the Australian man suddenly approached his taxi and banged the vehicle once with his fist, according to Lt. Cpt. Paisan.
At that point the Australian was bleeding from the head wound and was sent to a hospital for stitches. He missed his midnight flight. Doctors told the man to remain in their care for several days to monitor his condition, Paisan said.
Kamphan, the taxi driver, reportedly confessed to overreacting.
"We inspected the vehicle," Paisan said. "There was no sign of damage at all."
Kamphan has been charged with physical assault, which carries a maximum penalty of two years in prison. He remains in police custody and will be brought to court tomorrow morning, Paisan said.
To reach us about this article or another matter, please contact us by e-mail at: [email protected].