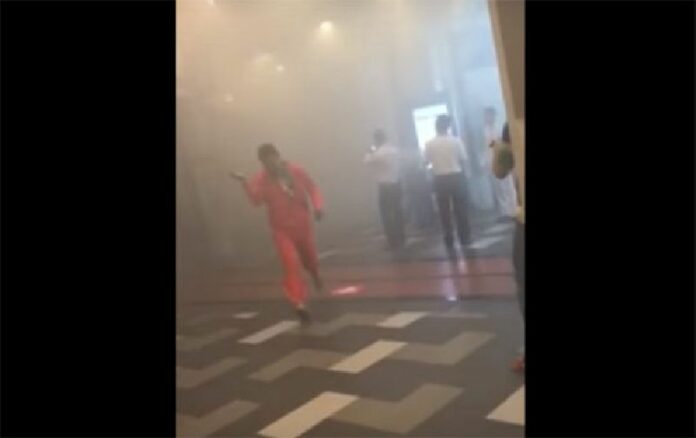 BANGKOK — A small fire that forced the evacuation of a popular Bangkok shopping mall started in the kitchen of a grilled chicken restaurant.
The fire forced the evacuation and closing of the popular mall just after 11am on Tuesday, and the mall was declared safe and reopened later in the day at about 5pm. No injuries were reported.
Lt. Col. Apichart Thongchandee of the Lumpini Police Station, among officers responding to the alarm, said the blaze started at a restaurant on the fourth floor of the luxury shopping mall.
"Based on the accounts of witnesses who saw the incident, the fire started in a kitchen when the cooks were frying a dish," Apichart said. "Luckily, no one was injured or killed in this incident."
---
Fire Forces Evacuation of Terminal 21 Mall
---
Reports online said the fire broke out at a restaurant called Piri-Piri Flaming Chicken.
He added that forensic examiners were still investigating the exact cause of the fire.