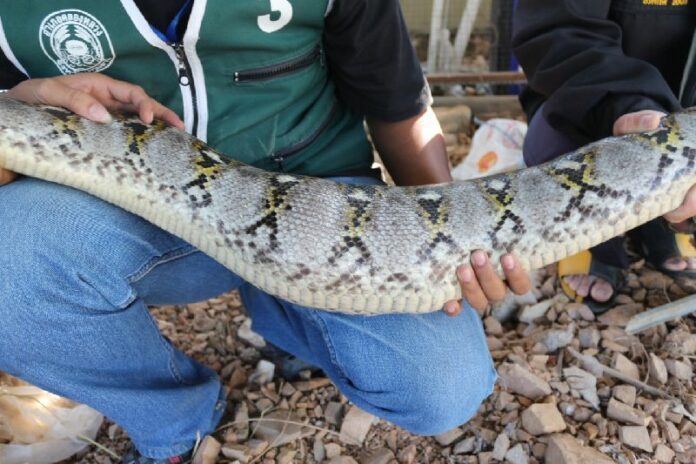 PATHUM THANI — A prize cock's fighting career was brought to an end this morning when he was eaten by a python.
The cock, worth 40,000 baht, was in his pen at the home of his owner in northern metro Bangkok when the 4-meter python somehow snuck in and ate the cock.
Janjira Jan, 30, said she arrived to feed the cock Saturday morning but found the python in the pen instead of his proud feathers, with a visibly swollen belly. She immediately alerted local rescue workers, who came to capture the snake.
Amnart Saengsawang, one of the rescue workers who responded to the incident, said the python will be handed over to Khao Yai National Park and eventually released to the wild.

Rescue workers extract the victorious python from the vanquished chicken's pen this morning in Pathum Thani province