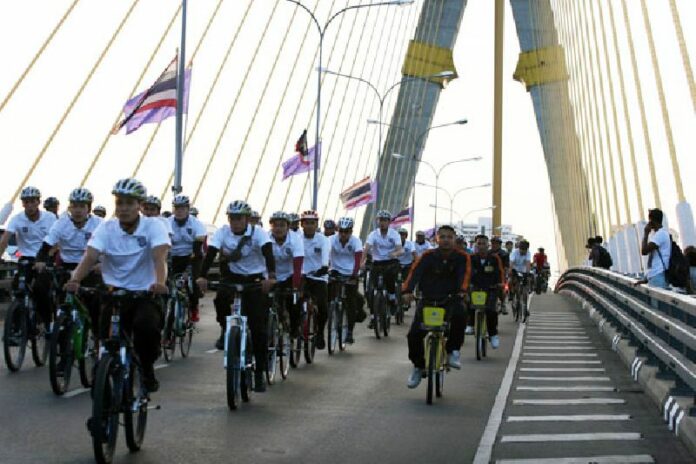 BANGKOK — More than 30,000 police officers and seven helicopters will be deployed to ensure safety during the nationwide Bike for Dad cycling epic next month, police spokesman Gen. Detnarong Suthichanbancha said Sunday.
More than 300 police officers and people participated in a rehearsal of the event yesterday along the 29-kilometer route through the capital. Authorities assured the public that both the roads and security to protect them is now ready all across the kingdom for the big event Dec. 11 in which more than 500,000 people are expected to join.
In Bangkok, there will be 9,070 police officers and 3,200 soldiers supported by seven helicopters ensuring the cyclists led by the Crown Prince will be safe for the occasion dedicated to His Majesty the King, whose birthday is Dec. 5.
The 29 kilometres route of Bike for Dad cycling event in Bangkok.