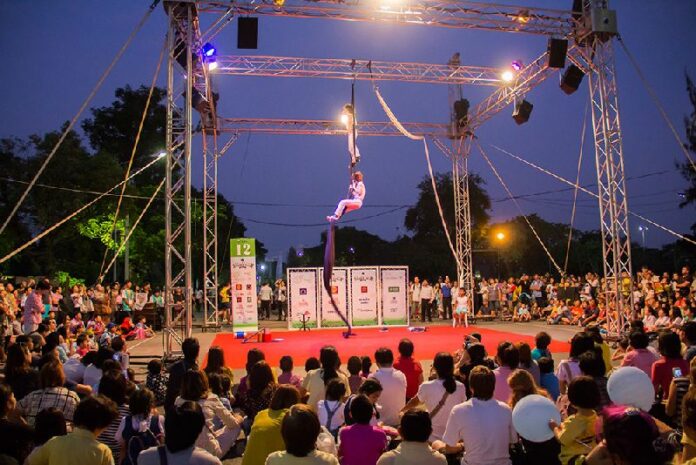 BANGKOK — Tightrope walkers, acrobats, jugglers, puppeteers, balloonists, musicians and more will flood Lumpini Park this weekend.
All 360 rai of Lumpini Park will be transformed with live performance stages and roving entertainers for three days at the annual Bangkok Street Show starting Friday.
"We've been a part of Bangkok Street Show since the beginning," said Nuttapol "Ta" Kummata of Babymime, a fun trio of local performers who recently appeared at Scotland's Edinburgh Fringe Festival. "This year we prepared our signature show called 'Babymime for Kids.' Our aim is to awaken young, playful souls so they enjoy our show and laugh their hearts out."
More than 50 local and international performers from around the world will show off their talents from 3pm to 9pm.
The Bangkok Street Show is an annual showcase of live entertainment in the park, organized by city hall and the tourism authority. It's been held nearly every year since 2008.
Admission is free. Check out the schedule online to plan your visit and find your favorite shows.