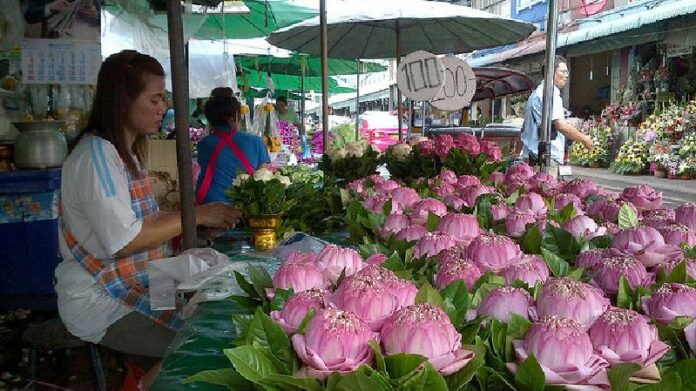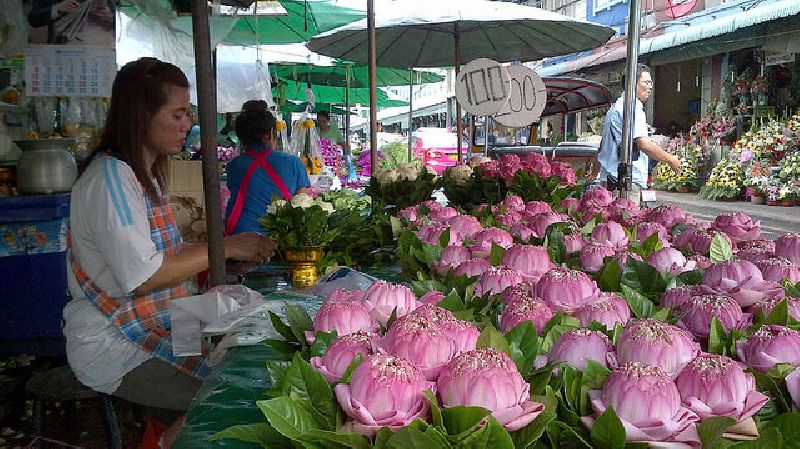 BANGKOK — Bangkok's world famous amulet market became a thing of legend yesterday, as city hall's campaign to reclaim public space pivoted to its next targets: a renowned flower market (Pak Khlong Talad) and the Banglamphu area near Khao San Road.
In its ongoing mission to carry out junta policy to reclaim public space, the Bangkok Metropolitan Administration, or BMA, yesterday sent workers to clean the streets after 334 stalls were forced to leave the historic neighborhood near the Grand Palace where visitors and shoppers pored over pile after pile of sacred amulets. Street stalls are now absolutely banned in the area.
A top city official repeated that the campaign would not only make for a tidier Bangkok but also improve road traffic. Vallop Suwandee of the BMA  said people would no longer need to walk in the road as the sidewalks would now be usable.
The Tha Prachan amulet market was a featured attraction in nearly every Bangkok travel guide, where visitors could by amulets known as Phra Kreung for a wide range of prices.
After the new year, Vallop said the streets in Pak Khlong Talad, another culturally significant location known for selling fresh flowers, would be cleared next. Pak Khlong Talad has operated about 10 minutes away from the Grand Palace for more than 40 years.
Also to be cleared are about 500 stalls in a vivid area near the backpacker Mecca of Khao San Road. About half of the stalls deemed illegal will need to be removed, while the city would sunset the leases of those there legally.
BMA officials said they will take a proposal to use unused areas under bridges and expressways for market spaces to the Ministry of Transport for discussion.
Authorities said they suggested the Tha Prachan amulet vendors move to alternate, distant locations, such as one on Rama II Road or the Bang Bua Thong market – an hour drive away on the outskirts of town.
The Day After: Empty sidewalks cleared of amulet vendors Monday at Tha Prachan in Bangkok.