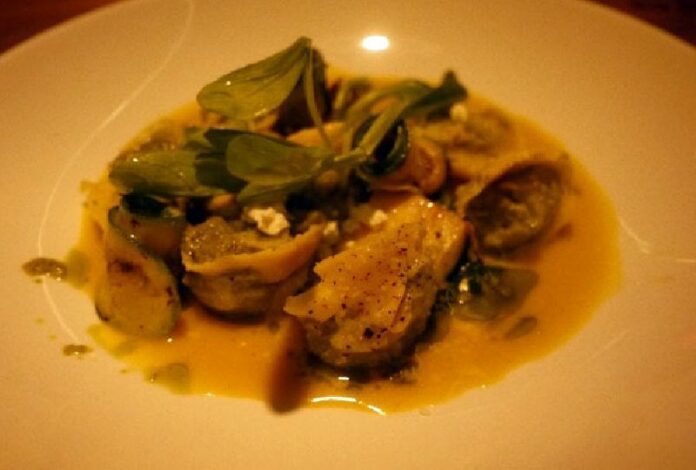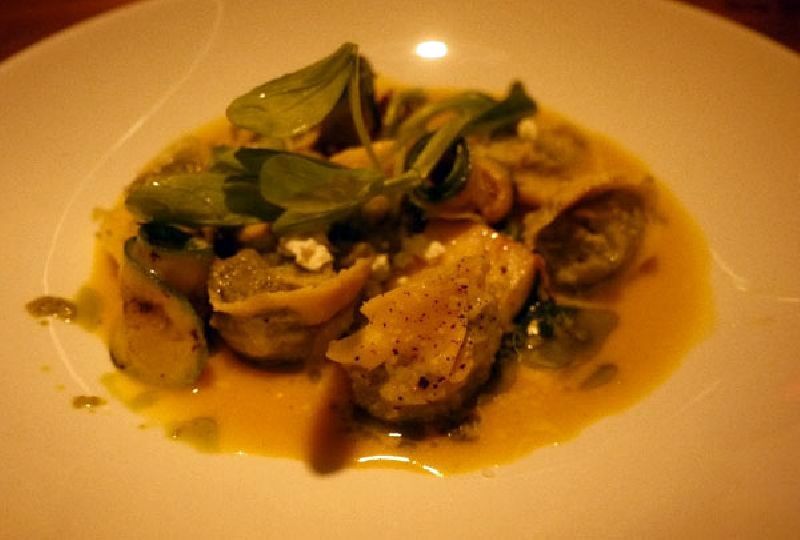 By Lisnaree Vichitsorasatra
Staff Reporter
BANGKOK — I started ordering some food marked in the menu as vegetarian. "Oh, so you are a vegetarian?" the server replied, instead of writing down the order. Being a carnivore until very recently, I told her I was not, but that I wanted to go animal-free out of environmental concerns. She chuckled.
As something of an experiment, I had taken my new diet to Seed, one of the hot restaurants of the now, to see to see if Bangkok's dining scene has matured to that of other cosmopolitan cities. Reading all the glowing reviews about Seed had fed my curiosity. It touts celebrated Singaporean chef Haikal Johari of the now defunct Water Library Thonglor in charge of the menu and food, though he was away in Singapore on the occasion of my recent visit.
This is not a full review. Obviously I skipped the organic lamb tartare, duck confit, and (of course!) the foie gras which would have sounded appealing just a week prior.
A young waitress looked a bit surprised at my early arrival, but ushered me in. Between properly set dining tables and cushioned chairs for lounging around, I chose the comfier chair and was given a menu. I didn't notice the "barn-like" or rustic farm theme of other reviews; it was more homey than farm like.
While wrestling with whether to order a meat burger or salmon instead, another waitress came to serve sun dried tomato ciabatta drizzled with garlic parmesan butter. She announced it was complimentary, which sort of took any grace out of the gesture, given that free bread isn't a new concept to international-class restaurants. Understanding the bread's specialness and feeling hungry, I chewed and swallowed that soft ciabatta bread in about two seconds.
Skipping ahead to the Australian heirloom carrots, I realized my evening's art gallery-hopping plans were unneeded, as the dish was abstract art, with two colored carrots (B320) arranged at jaunty angles. Long and skinny in orange and purple, they would have fit in at the H&M jeans department. A little crunchy but soft enough with a sour, spicy flavor and hints of goat cheese.
At this point my resolve was already wavering. The waitress had said the duck confit was a great dish. Did I want to break my vow of a vegetarian weekend for it? Bite into the seabass despite my newfound concern over fish toxicity, sustainability and labor issues? Could I just get a little of that savagely produced foie gras on top of some tofu?
Vegetarian tortellini spinach (B390), then. Again the presentation was remarkable. The slices of eggplant were neatly curled onto the plate with the tortellini and what appeared to be mushrooms, served in a brown butter sauce with yellow cherry tomatoes and Grana Padano cheese. I polished it off with relish, like it was any meat pasta dish in the world, as all the ingredients within those perfectly cooked tortellini quickly melted in my mouth.
As the last tortellini met its fate, the empty restaurant had come to life. There was a TV-worthy family of slim mom, kind-looking dad and kid wearing coordinated clothes. A couple with a girl who looked like a model. Would she be ordering heirloom carrots? Two ladies with perfectly straight, shiny hair sipped cocktails. Maybe I should have combed mine.
Unluckily for the manager now flitting from table to table, he came to mine and was bombarded him with questions about sustainable fish and organic food. He seemed surprised, but carefully explained everything was organic and clean as possible. He said the chef could be notified of any special diet requirements. I was relieved to be alone again after the awkward conversation.
Cocktails are a thing at Seed. My server coaxed me to get a drink set on a thin paper coaster reading "drink more, worry less." I was an impulse away but 300 baht short of ordering the Sexy Lychee cocktail. Desert, then. The Strawberry Shortbread (B250) was shortbread stacked with sorbet strawberry ice cream, rose custard and vanilla cream. The waitress stressed the strawberry featured actual strawberry, but I can't say it all felt worth it.
Seed is open 6pm to midnight daily except Monday
To reach us about this article or another matter, please contact us by e-mail at: [email protected].