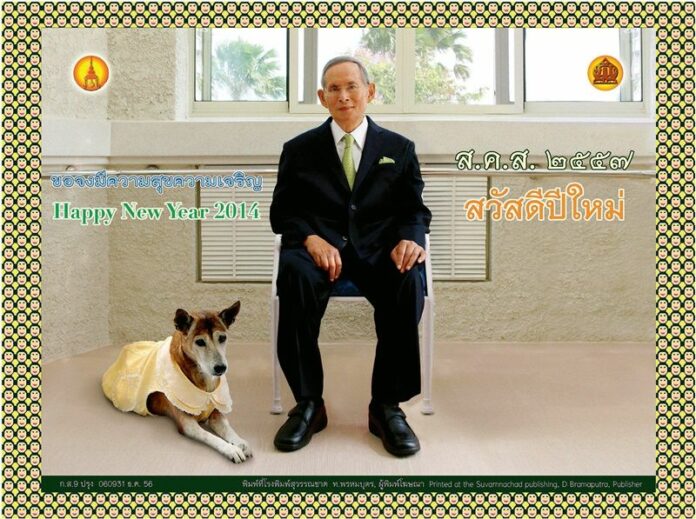 BANGKOK — The King's dog is dead.
Thong Daeng, who was regularly seen at the side of His Majesty the King throughout her 17-year life, died of old age at Klai Kangwon Summer Palace on Saturday night, said Kasetsart University's Faculty of Veterinary Medicine in a statement today.
In the statement, the Faculty said its veterinarians have been treating Thong Daeng for some time now. Her death resulted from deterioration to her liver, kidneys and other vital organs, according to the statement.
"She is considered a dog that has lived for a long time," the statement notes.
Dissathorn Watcharotai, Deputy Secretary of the Royal Household Bureau, confirmed to Matichon newspaper Monday evening that Thong Daeng has passed away.
King Bhumibol has been informed about her death, Dissathorn added.
As the chief pet of His Majesty the King, Thong Daeng is held in high regard in Thai society. Media agencies in Thailand call her by the honorific "khun," which is usually reserved as a sign of respect for people. An animated film based on Thong Daeng's life opened in Thai cinemas this month.
She was often seen walking with King Bhumibol in public events. Thong Daeng also appeared in many New Year greetings cards issued by the King in the past years.
According to her official royal biography, Thong Daeng was born to a stray dog in Bangkok in November 1998. She was reportedly later adopted by Rama 9 Medical Center, and given as a gift to His Majesty the King when he visited the facility in December that year.