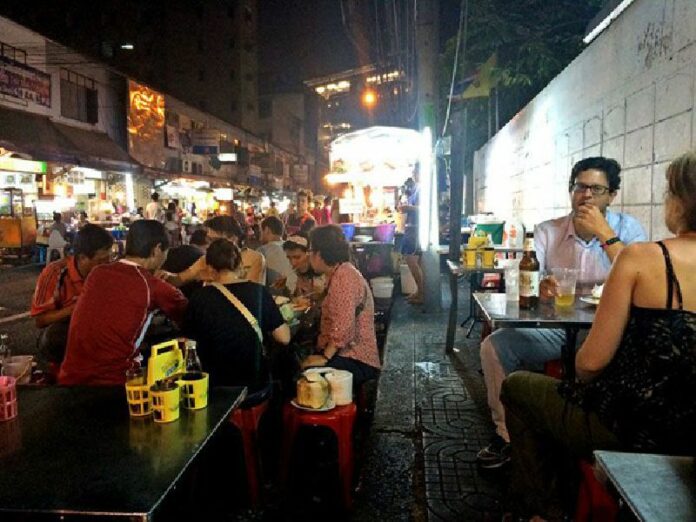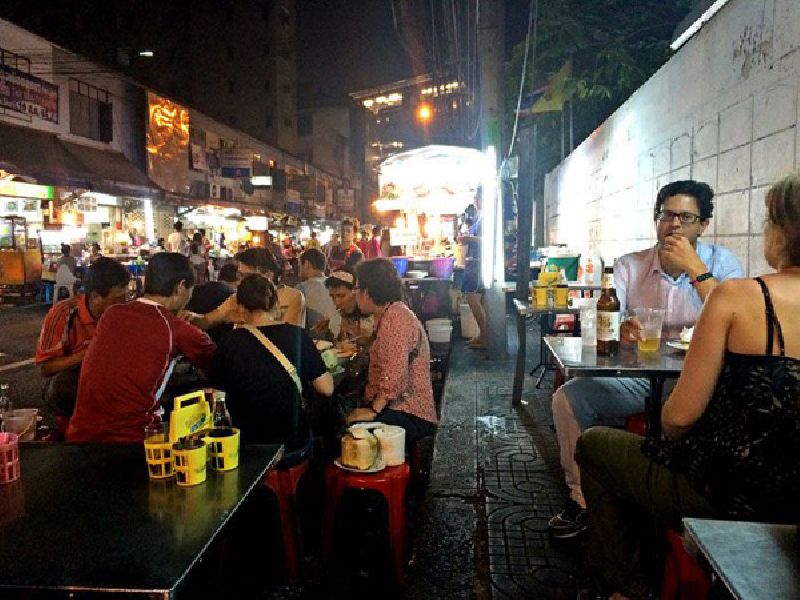 BANGKOK — Tonight is the last night for some of the remaining food joints on Soi Sukhumvit 38 before its famous street food scene, which for decades has fed tourists and locals, is finally swept away.
Several restaurants which for 40 years have operated in the building along the west side of the soi will serve their last suppers this evening after being granted several extensions, with the remaining food sellers clearing out by the end of next week for a condominium to be developed there.
"The last contract to rent the building for three years has come to an end," said a dessert vendor answering the phone at the Nongamm Kanomwan shop who declined to give her name. "All the 10 tenants were then told to move out."
She plans to remain open until as late as Wednesday before closing up to make way for another luxury condo. A few shops will remain open until later this month, she said.
In May 2015, City Hall officials accompanied by police and soldiers to notify vendors they had nine months to leave. Food stalls encroaching on the sidewalk were soon gone. The land was put up for sale by the family of the long-time landowner after he died in late 2014.
Another shop making congee said they'll move to another building in the same soi, while noodle seller "Pa Lham" will depart to Phetchaburi province. Nongamm Kanomwan still has no idea where they'll go.
"The buildings around here are expensive," she said. "We cannot afford to rent it since we only sell our sweets for around 25 to 30 baht."