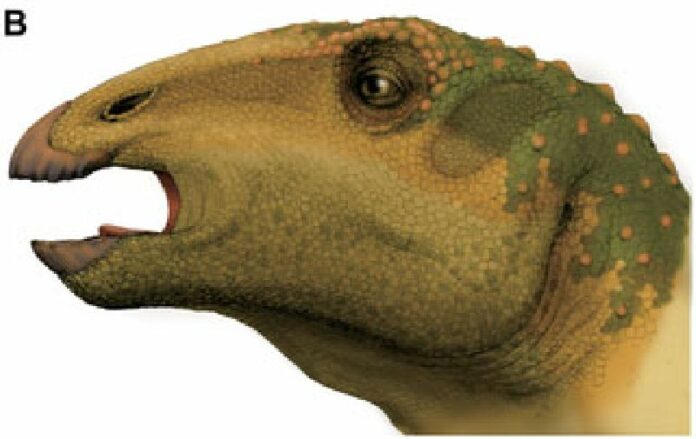 KORAT — The world has a new dinosaur, or least the fossil remains of one, to remember thanks to researchers who discovered it among fossils dug up in Nakhon Ratchasima province.
Standing more than 2 meters tall, the dinosaur was a type of Iguanodon, meaning iguana-tooth, which were large herbivores living in the Cretaceous period.
The remarkable discovery was made by a Thai and Japanese team digging into land located in Korat city since 2007. It's been named "Sirindhorna khoratensis" in honor of Her Royal Highness Princess Sirindhorn.
The dinosaur is thought to have lived 115 million years ago, according to Pratueng Jintasakul of the Petrified Wood Research Institute, stretched 6 meters in length and weighed 1 ton.
The dinosaur was pieced together from skull and jaw fragments collected over a number of years. Due to the size of its lower jaw, Sirindhorna is different from fossils recovered from the same area in 2011, called Ratchasimasaurus and Siamodon nimngami, Pratueng said.
The newly found fossils of Sirindhorna now rest among other 10,000 ancient remains at the Khorat Fossil Museum in Korat city.
To reach us about this article or another matter, please contact us by e-mail at: [email protected].