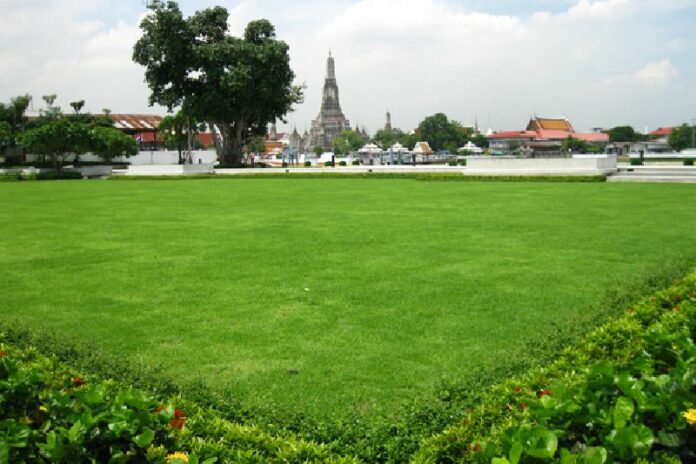 BANGKOK — A parking structure will be built atop a small riverside park near Bangkok's iconic Wat Pho.
The building, expected to accommodate 700 vehicles and improve driving conditions around the old town area, will be built on the Nagaraphirom Park, Gen. Prawit Wongsuwan announced Wednesday. Prawit, a deputy prime minister, oversees a development committee responsible for the historic area.
"The reorganization has already begun," Prawit said. "Now we are going to build a parking building for cars and vans."
The plan will go for cabinet approval, Gen. Prawit said, adding that its expected cost was not yet known.
The park only opened in 2010. It occupies about 6,000sqm of riverside land owned by the Crown Property Bureau and Treasury Department on Maharaj Road near the Grand Palace. It offers views of Bangkok's most famous temples: Wat Pho and Wat Arun.
Officials said the plan is part of junta policy to preserve – yet develop – the city's old town area. The street stalls of the Tha Prachan Amulet Market located a kilometer away were forced out in November for the same reason.
Related stories:
Say Goodbye to Bangkok's Famous Tha Prachan Amulet Market