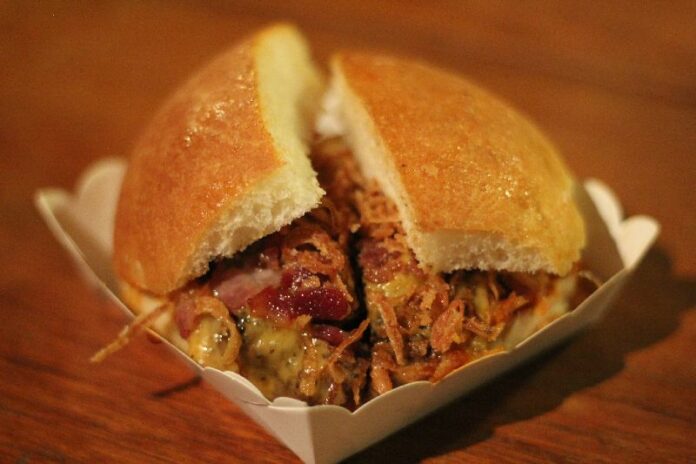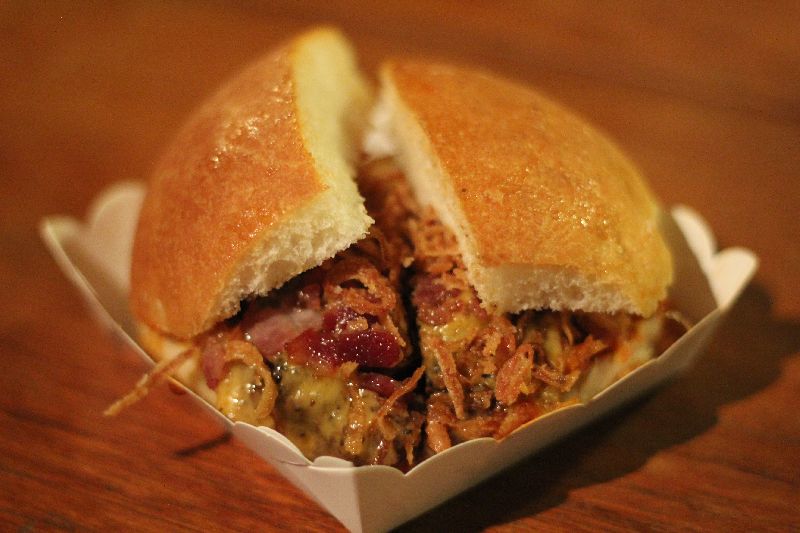 BANGKOK — After its success helped inspire dozens of burger-alike food trucks, Daniel Thaiger has a new concept.
"Everyone is doing the thick-cut burger thing now, Bangkok doesn't need another one,"owner Mark Falcioni said. "What Bangkok needs is a 'no BS' burger right about now."
Daniel Thaiger's original chunky, spiced, meaty patties slathered with special sauce and inventive toppings like nduja created a legion of loyal fans in the days before avarice destroyed Soi Sukhumvit 38's buzzing street food scene. There were consistent 30-minute lines at Falcioni's truck there in the early days.
In just over two years, they've expanded to a permanent location at Game Over and Craft on Soi Sukhumvit 23 in addition to routinely setting up at locations such as Sathorn Square. Falcioni's burger formula allowed him to build a small empire in Bangkok.
New Formula
Falcioni has partnered with Chris Foo, the man behind Seenspace's Brew Beers & Cider to offer a fresh take. "It's basically a McDonalds burger with really, really good ingredients," Falcioni said.
The burger recalls classic 1950s American diner-style burgers: thin patties, pickles, and loads of gooey american cheese. It's what fast food burgers started out as before they turned into mass-produced garbage.
While the traditional Daniel Thaiger burger is massive and might slow you down, the new burgers are designed to be eaten en masse. The patty doesn't need a lot of time on the grill; it cooks quickly and the burgers are smaller. As Foo says, "They go down easy."
And it's the perfect kind of burger to eat with a nice cold one, which is why they'll debut at Foo's beer-crazy Seenspace location in a few short weeks. Pricing is yet to be determined, but we do know that they come standard as a double: two patties stacked on top of each other with American cheese both on top and in between the patties, or diners can opt for a triple or quadruple.
There are two varieties, a standard and a BBQ version that adds bacon and Thaiger's own zesty BBQ Sauce.
The mixture of the patty remains a secret, but it's juicy, greasy, and Falcioni describes the meat thusly: "expensive." The bun stays true to early American form as well; local breadmaker Conkey's has created a special bun that uses potato flour. The bread is much different than the standard brioche on Thaiger burgers. It's sweeter and has a little more "fluff." In the United States, they're called "enriched" buns.
Falcioni said the bread is important, as it allows these burgers to be wrapped up in wax paper and last for hours without the grease saturating the bun.
"You can wrap this up and eat this burger two hours after it's cooked," he said.