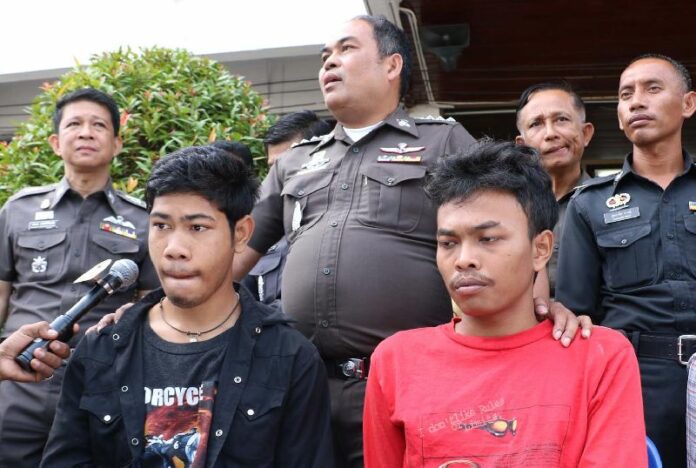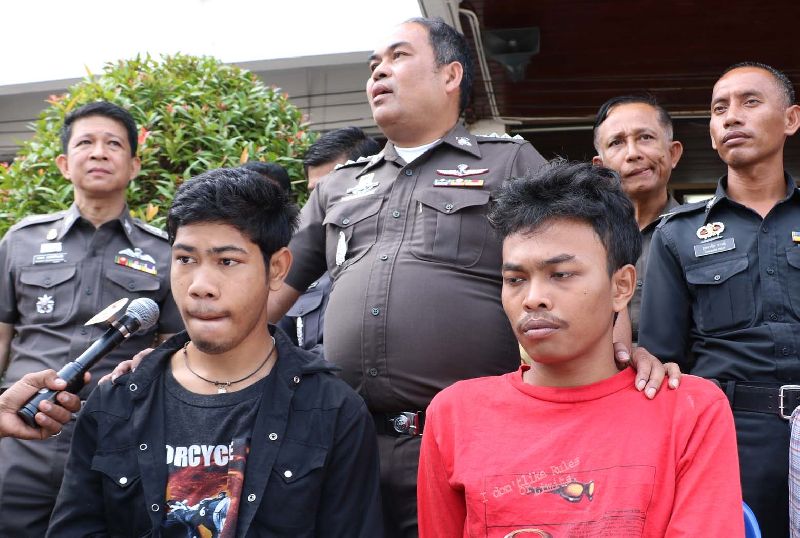 BANGKOK — A horrific murder and rape in southern Thailand has sparked a campaign to prevent death sentences from being overturned for those convicted of deadly sexual assaults.
Spearheaded by actress-turned-activist Panadda Wongphudee, its supporters call for an end to the right of convicted murderer-rapists to seek sentence reductions or pardons, which campaigners said allow the perpetrators to leave prison too soon and go on to repeat their crimes.
The petition comes in reaction to a group of men accused of holding a young woman in a jungle hut in Phatthalung province for three days before sexually assaulting her in front of her boyfriend, who they then killed, and leaving her for dead.
Although none of the four suspects arrested Monday is known to have been convicted of such acts or received early release from prison, the horror of the crime has again tapped into a well of anger over violence against women and the perception that the law does not take it seriously.
"They confessed and they are minors, so they will certainly get a reduced sentence, but they don't look repentant [on TV] at all," Panadda said. "So what can we do to make sure that they will really change their way?"
Panadda and her supporters, who are working on obtaining 100,000 signatures in a petition to forward to the military government, would also like to see minors given harsher sentences and remove the right to appeal for pardons in such cases.
But some rights activists urge caution, saying that tougher sentences, including executions, would not solve the problem of serious crime.
For Jaded Chouwilai, the director of the Women and Men Progressives Foundation, the most important thing is for prisons to reform sex offenders instead of just heaping lengthy jail terms on them as a punishment.
"I want society to look at the problem: how to make rapists in prison change themselves, how to make them acknowledge that they did wrong," Jaded said. "If we tell them that they are [inherently] bad people, they will just stay the same in prison. They will stay the same when they are released, because they are already branded as bad people."
His view is shared by Chamnan Chanruang, chairman of Amnesty International's chapter in Thailand, which has been campaigning for abolition of the death sentence in the Kingdom for years.
"They should focus more on the criminology system and society and see what factors drove people to commit crimes," Chamnan said.
According to Chamnan, tougher sentences would only affect poor and marginalized people such as migrant workers. As an example, he cited the disproportionately high rate of incarceration of black Americans in the United States.
"Only poor and marginalized people get the blunt-end of tough punishment. All the rich and wealthy people manage to get away," Chamnan said.
Voices Against Injustice
This is the second time in as many years a horrific crime has ignited such a campaign. In July 2014, in the wake of the rape and murder of a 13-year-old girl on a train in Prachuap Khiri Khan province, Panadda was the most public face of outrage calling for convicted rapists to be eligible for the death penalty without possibility of pardon.
Although the death penalty is enshrined under the law for serious offenses – including deadly sexual assault – Thailand has not executed any prisoner since 2009.
Those behind the current campaign however are pushing to remove opportunities for convicted offenders to get off the hook and face the full punishment handed down by judges.
One practical reason, Pannada said, is that many rape victims live in the same communities as their attackers, and often have to move away if their attackers are released and return.
"How much fear do victims have to live with? Why do victims have to move their homes? How long do they have to run? Is it fair for the victims?" she said.
She also wants to take away the legal rights of adult convicts in deadly sexual assault cases to seek a Royal Pardon from His Majesty the King.
"Rape and murder deserves execution," she said.
Misplaced Anger
Foundation director Jaded said anger over injustice in cases involving violence against women is understandable.
However the present campaign for tougher sentencing is "misplaced," he said, because he's unaware of any cases where someone convicted of sexual assault and murder won an early release and then repeated the crime.
Instead, he said, the society should focus on "real injustices," such as rape being classified a personal matter which can be settled out of court under the law, which allows perpetrators to buy their way out of justice, especially when their victims are from poor backgrounds.
"I am not accusing police of anything, but it's true that many victims were forced to settle. So many of them. And these cases don't get to the news. The society should pay more attention to this kind of issues." Jaded said, adding, "There are so many real injustices that don't make it to the press."
Teeranai Charuvastra can be reached at [email protected] and @Teeranai_C.