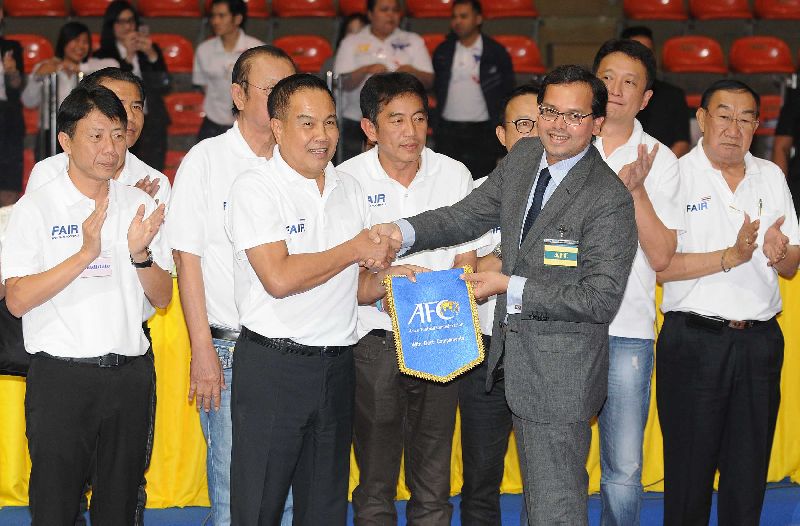 BANGKOK — Worawi Makudi's attempts to cling onto power in Thai football depend on an appeal against this week's Football Association of Thailand elections which voted in a new president.
Former national police chief Somyot Pumpanmuang won Thursday's election by 62 votes to just four votes for Charnwit Phalajivin, who was widely considered a proxy for former president and ex-FIFA executive committee member Worawi.
Worawi was prevented from running because he has been banned from all football activities by FIFA for an alleged ethics breach.
The result of the election must be ratified by the Sports Authority of Thailand, and the football association's legal department has asked for an annulment of the poll, claiming irregularities in the appointment of some electors.
It argued the re-election of 30 voters from the country's Regional Leagues — the third tier of Thai football — on Jan. 22 contravened the FAT constitution. Those 30 voters all cast their votes on Thursday.
Worawi, a powerful and influential figure at the international level, was dogged by numerous controversies and scandals since first being elected FAT president in 2007.
Somyot said after his election that "I don't know much about football" but vowed that "our work will be clean, transparent, fair and open to scrutiny."
Somyot famously presided over two major investigations during his year stint as head of the Royal Thai Police: the September 2014 Koh Tao murder investigation and August 2015 Erawan shrine bombing.
Story: Associated Press