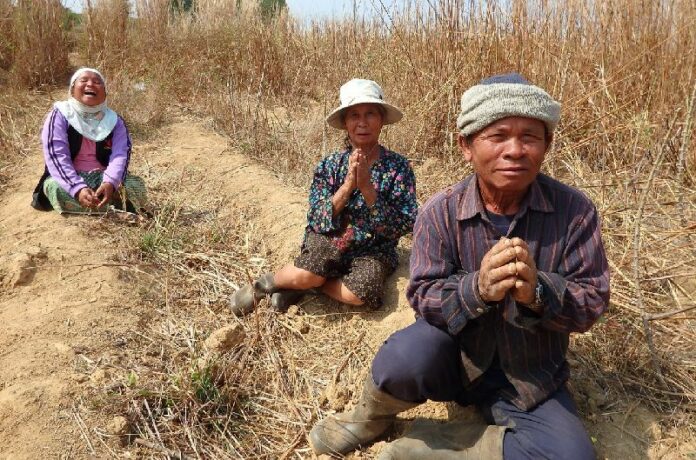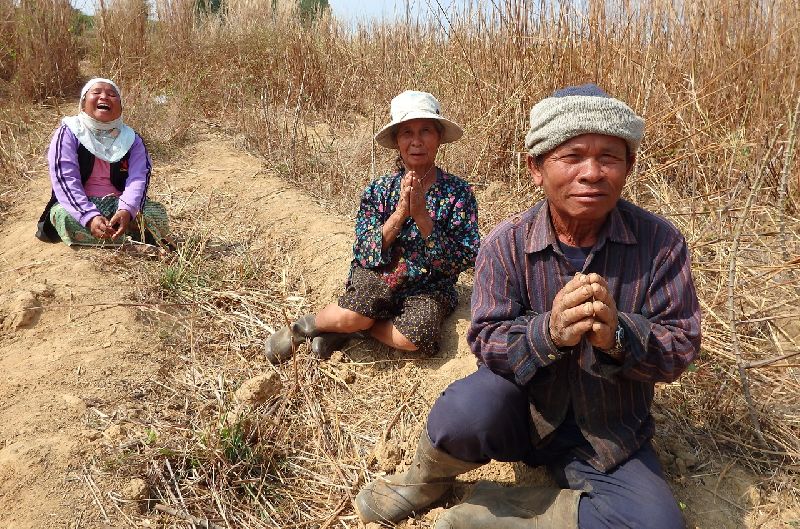 NAKHON PHANOM — The tapioca field where two pilots walked away from a plane crash Wednesday became today a source of divine fortune for some local residents.
Villagers on Thursday converged on the site of the accident in search of the plane's lucky registration number a day after the small training aircraft went down with a teacher and student aboard from Nakhon Phanom University's International Aviation College.
Pirom Meekaew, chief of Nakhon Phanom Airport, said the control tower was notified the plane experienced a failure and request to make an emergency landing Wednesday morning. Authorities withheld the names of the pilot and trainee pilot.
After the accident, a number of villagers asked officers to let them in to see the number to inform their ticket purchases for the March 1 lottery. They were denied access.

The owner of the field where the plane crashed, 71-year-old Noi Sangpetch said he was watering his cassava when he heard the low-flying plane which then smashed into the ground. He ran to the plane and found two people stuck inside.
Those seeking fortune said there was precedent for plane-crash fortune.
Local resident Tee Traimeesaeng, 50, said she won 10,000 baht after buying a ticket with the number from a plane which crashed last year. Tee said she was disappointed Thursday to only steal a glance at the plane and failed to get the number.
Phra Ajarn Boon-oom Apassaro, a monk at Wat Pa Non Pang, also arrived at the scene Thursday to survey the fuselage, as it was he who just two years ago anointed the plane with holy water.
Without the registration number, the lottery hopefuls turned to the model of Austrian-built trainer: Diamond Star DA40.
Lottery lucky numbers 40, 04 and 401 were reportedly sold out at lottery vendors in the province.
For those interested in trying their luck, they plane is registered as HS -1 AE.
Phra Ajarn Boon-oom Apassaro pointing where he anointed the plane two years ago
The plane had been on duty since 2008 and never crashed before, Pirom Meekaew of Nakhon Phanom Airport said.
The area is cordoned off to protect unauthorized people while the aircraft is reportedly under investigation of the Civil Aviation officers.