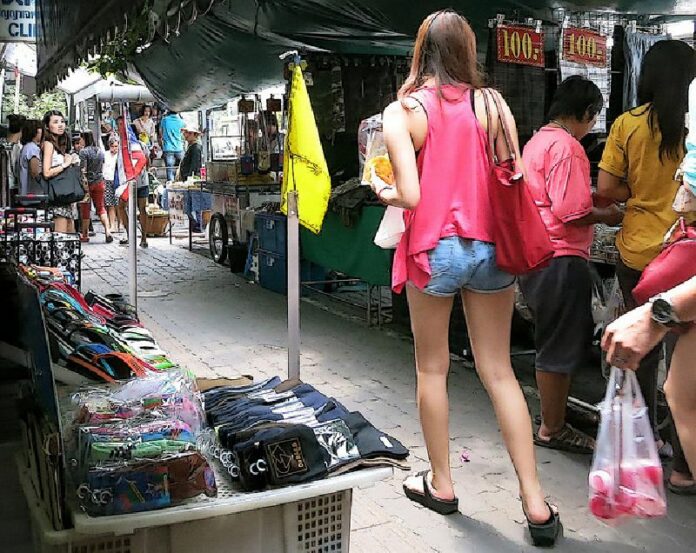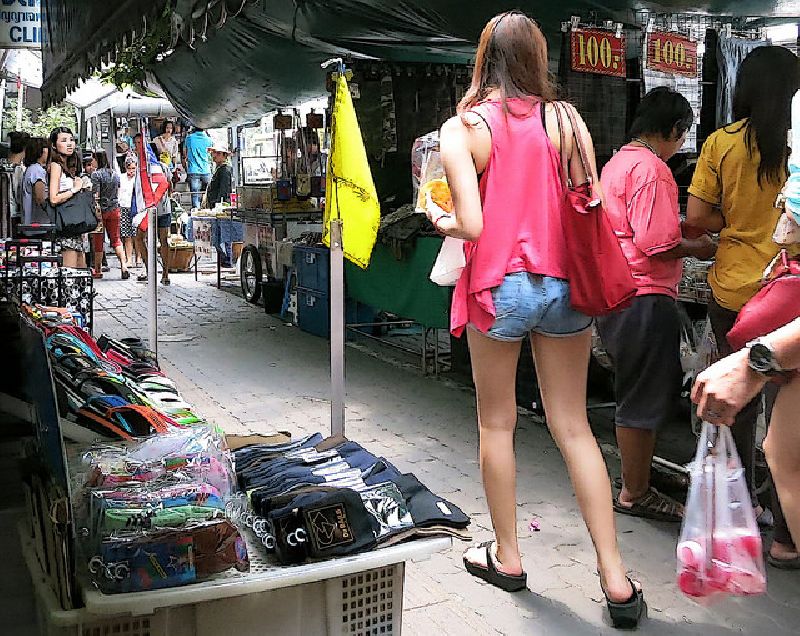 BANGKOK — The sidewalks of Pratunam, the nation's biggest clothing bazaar, are the next target for the cleanup broom powered by a government tidiness campaign.
Nearly 700 street stalls will soon be gone from the area famous for affordable fashion as City Hall tightens up code enforcement and moves forward with its cleanliness and order campaign.
More than 100 street stalls located on the sidewalk outside an area where they've been allowed were ordered to leave by March 8, according to District Chief Chatree Wattanakhejon in Matichon Online. Another 576 stalls lawfully operating on the sidewalk will soon be forced out when the city revokes their permits to clear the sidewalks.
As has become a routine, authorities have prepared alternate sites for the vendors that many are likely to find objectionable. Three hundred vendors will be asked to move to a private market on Soi Phetchaburi 29, while a market in the Bang Kapi district can accommodate 1,000 vendors. A third at the Kuuk Kuk Tha Din Daeng Market can hold 600 vendors.
The biggest destination for clothes and fashion-related everything, Pratunam Market is known for selling at wholesale prices. It is situated in the heart of Bangkok at the intersection of Ratchaprarop and Phetchaburi roads in the Ratchathewi district.
District Chief Chatree said the reorganization plan was recently submitted to City Hall and vendors would have a later opportunity to discuss the matter.
Since the military government announced its policy to reclaim public space after it seized power in 2014, Bangkok has cleared a number of its informal markets well-known to both locals and tourists. The latest recently cleared spot was the famous Pak Khlong flower market.
The campaign has been met with cheers by those who want a tidier capital city and criticized by those who see a loss of its unique culture and attractions.
Related stories:
Say Goodbye to Bangkok's Flower Market
Saved by St. Valentine: Flower Market Crackdown Extended
Huai Khwang Market Vendors Protest City Eviction
Amulet Market Gone, City Swivels to Flower Market and Banglamphu
Say Goodbye to Bangkok's Famous Tha Prachan Amulet Market
Demolition Day: Dismantling of Saphan Lek Begins
One-Year Reprieve Sought for Saphan Lek Market
City Hall Denies Colluding With Developer to Demolish Saphan Lek