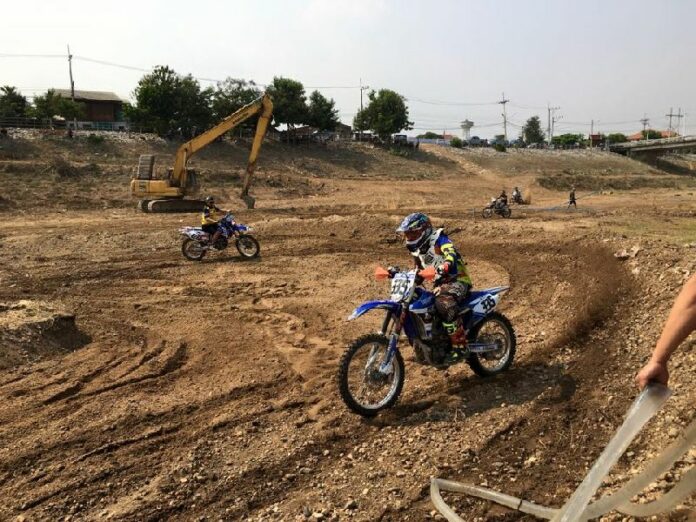 CHIANG MAI — As the drought crisis grows worse across the country, residents have adapted by transforming a rocky, dried out stretch of the Ping River into a temporary motocross track.
In February the river through Chiang Mai's Chom Thong district and Lamphun's Ban Hong district went completely dry. Ban Thung Mak Num village chief Nirut Atama said it was the first time in memory, but locals chose to turn the crisis into opportunity.
The 850 meter by 500 meter area was transformed into a dirt bike track by volunteers from a local motorcycle club who will stage a motocross rally this weekend.
Pakon Jaimoon, the head of Enduro Chom Thong, said locals usually fish and produce rafts for tourists but have lost their incomes since the water vanished.
Part of the money earned from the racing events will go to support a public campaign against road races, Pakon said.
The Chom Thong Enduro Charity @ Cyclecross No. 1 race will take place Sunday.

Poster for the Chom Thong Enduro Charity @ Cyclecross No. 1. Photo: Pakon Gunman / Facebook