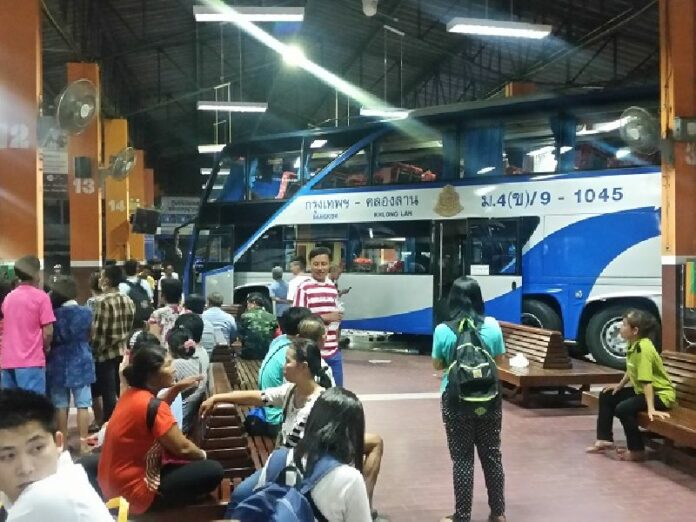 BANGKOK — Passengers waiting for a night bus at Lampang bus station were injured when a bus suddenly burst from the platform into the waiting area.
Five people were slightly injured and later later released from hospital after bus driver Ponthep Kaewsonthi, 49, reportedly released the wrong brake, causing his bus to lurch forward and send passengers scrambling out of the way.
"No drugs or alcohol were found, as we took the driver for a test," said police Maj. Kamol Kidaan. "However he will be charged for reckless driving."
Ponthep had parked the bus at the platform and left it to stamp his time sheet. After getting back in the vehicle, he later told police, he released the wrong hand brake with the transmission already engaged, propelling the bus forward.
The bus originated from Chiang Mai and was on its way to Bangkok with 17 passengers. It stopped in Lampang to pick up more passengers.
The impact damaged one of the building's structural supports. City Hall said it will dispatch an engineering team for a safety inspection.