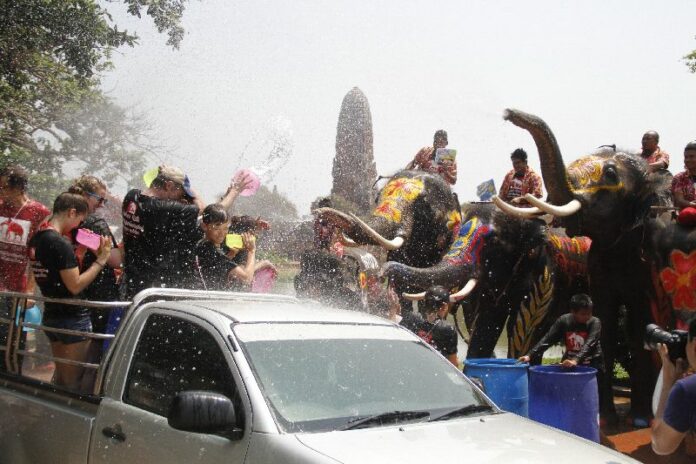 By Simon Duncan
Deputy Editor
BANGKOK — The mercury is predicted to peak at 39C in parts of the capital today. If that is not hot enough for you, don't worry, during Songkran Bangkok and large swathes of the country are expected to experience temperatures that fly into the forties.
According to the Thai Meteorological Department, Sukothai experienced a sweltering high of 44C yesterday and endured another sweaty day today.
In many parts of the north and northeast temperatures are set to exceed 40C from today until at least Monday.
Bangkok and much of central and eastern Thailand is slightly cooler by comparison today, but from Thursday to Saturday the capital and many surrounding provinces are predicted to reach a punishing 40C or more.
Things are set to be comparatively cooler in southern and coastal regions where daytime highs are predicted to be around 35-38C during Songkran according to the Meteorological Department.
During Songkran southerly winds are set to bring humidity from the South China Sea and the Gulf of Thailand to cover the north, northeast and the central region with occasional respites from gusts of wind and some hail in some areas, according to the weather bureau.
Bangkok can expect haze during the day throughout out the New Year period. There is also the possibility of isolated thunderstorms throughout the country.
Residents and tourists eating lunch today in in Yala province  
Related stories
Hot, Hot, Hot: Prepare for 39C in Bangkok