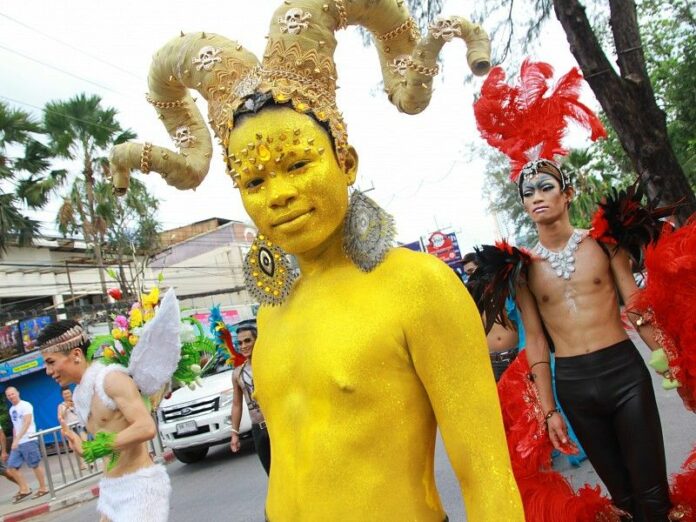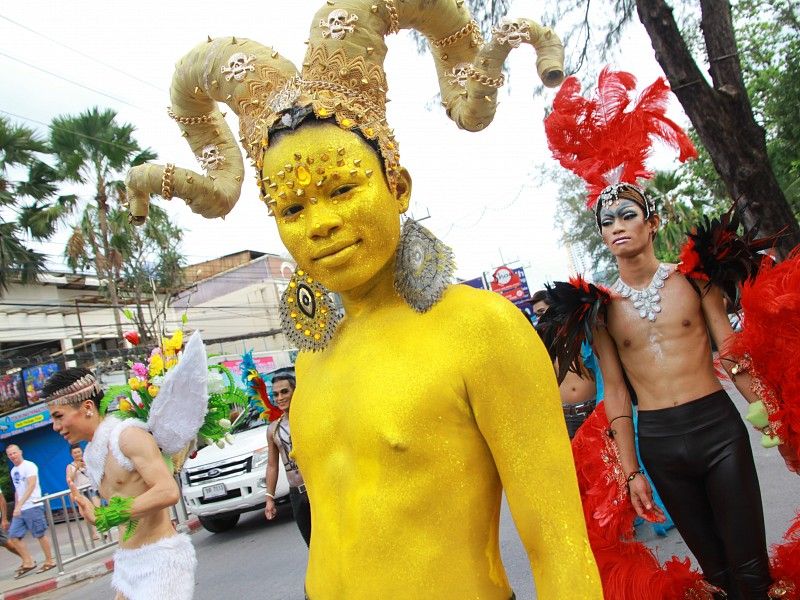 PHUKET — The southern resort island of Phuket will show its LGBT love by celebrating the rainbow of sexual diversity for eight days starting Sunday.
A talent contest, party and days of activities and events begin Sunday and culminate May 1 with a full-spectrum pride parade, all part of the annual Phuket Pride Week, the only organized pride event in the realm.
Organized by Phuket Loves You Club and supported by local businesses and sponsors, the festival kicks off with Stargazer, a party and talent contest at boutique resort CC's Hideaway on the hills above Kata beach.
The main parade will march down the streets near Patong beach on May 1, from Soi Tan to Soi Paradise. Festivities will conclude with an evening party featuring street shows promising tons of balloons, drinks, food and more.
The event features an array of activities and entertainment as diverse as its participants. Partygoers can enjoy a beach volleyball tournament, a sunset party on Iguana Beach and a cruise around Khao Phing Kan, aka James Bond Island.
Visitors can also check out Hand in Hand in Thailand, an exhibition of photos sourced from LGBT people around the country.
All funds will go to the Life Home Project Foundation, which helps women and children suffering from HIV/AIDS.
The full schedule and details are available online.
Related stories:
Mainstream Media Trades in Worst LGBT Stereotypes, Review Finds
Bullying and Violence Make Schools Unsafe for LGBT