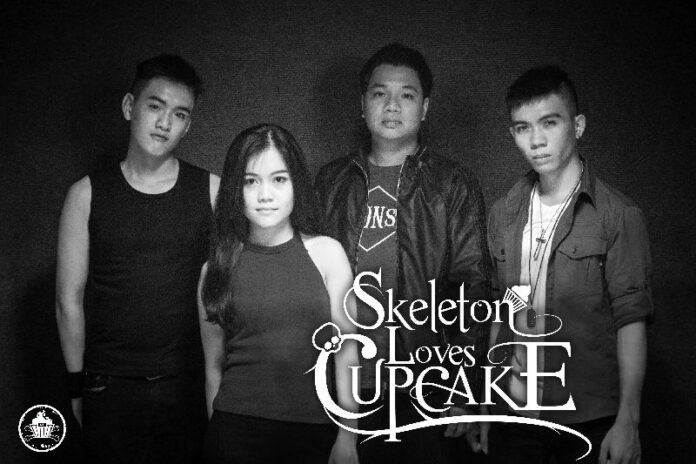 BANGKOK — Get a taste of Vietnamese alt-metal on Saturday courtesy of Skeleton Loves Cupcake, who are coming from Saigon for their first show abroad.
The four-piece act will show off their talents at a luxury Bangkok mall, performing their original songs (mostly bittersweet, headbanging love songs).
"We'd like to do anything we can do to bring the Southeast Asian music scene a bit closer," wrote Dino Tarasin, one of the singing and guitar-abusing members of Bangkok's Degaruda, who co-hosts the gig with Summer Sun Records.
So what is a Skeleton Loves Cupcake?
"It's just a name about love," said the guitarist Thanh Cac Nyugen. "That means everything can love each other, even a skeleton and a cupcake."

Thanh Cac and friends will perform live on this Saturday at the steampunky Tales of Gold Mine at CentralWorld's high-end Groove dining area.
Admission is free. Doors opens at 9pm with local post-rock support from Spring Fall Sea and hormone-pumping sound injections by Degaruda. Skeleton Loves Cupcake headlines.
Skeleton Loves Cupcake came together last year and counts metal bands such as Halestorm, Bullet for My Valentine and Breaking Benjamin as their influences.
They just released their EP "Hide Away" last week in Vietnam, with an album expected later this year.