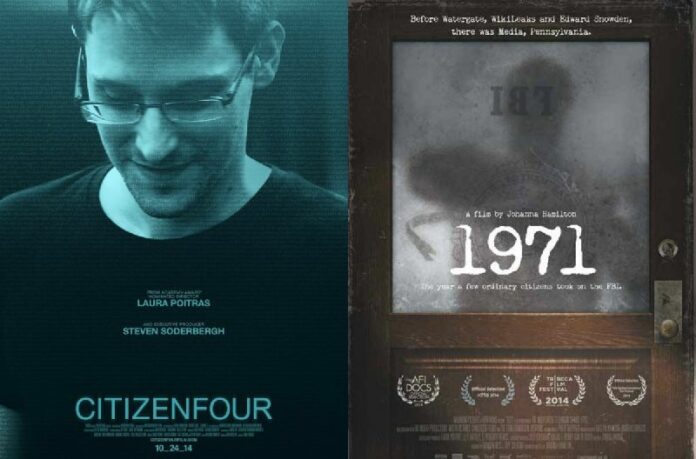 BANGKOK — When Laura Poitras turned the story of her reporting on Edward Snowden into a documentary, she and her fellow filmmakers were sued by a retired military officer for causing "irreparable damage to the safety of the American people." Worse for Snowden, who's been unable to return home for fear of imprisonment.
That same year, a number of activists chose to finally go public with their identities 43 years after who 43 years after stealing classified files from an FBI office they later sent to the media.
Both stories about the tension between governments who want to hold secrets, and the whistleblowers who bring light to them through the media, will be told through documentaries showing free Saturday afternoon in Thonglor.
"Citizenfour" (2014) focuses on American tech contractor Edward Snowden and his exposure of the National Security Agency's massive, global information gathering. It's directed by Poitras and relies heavily on interviews of Snowden conducted in Hong Kong and Moscow along with reporter Glenn Greenwald. After the film won an Academy Award for best documentary in 2015, a bizarre lawsuit filed by a retired navy officer was dropped.
Showing next is "1971" (2014), which tells the story of eight activists who broke into an FBI office in Media, Pennsylvania, to steal classified files they then mailed to the media. Among the programs exposed by the vigilante whistleblowers was an illegal domestic spying program operated by bureau director J. Edgar Hoover.
"Citizenfour" starts at 2pm and "1971" at 4:30pm in the auditorium of the Pridi Banomyong Institute.
Admission is free. The movies are in English with Thai subtitles. The institute is on Soi Sukhumvit 55, a short walk from BTS Thong Lo.