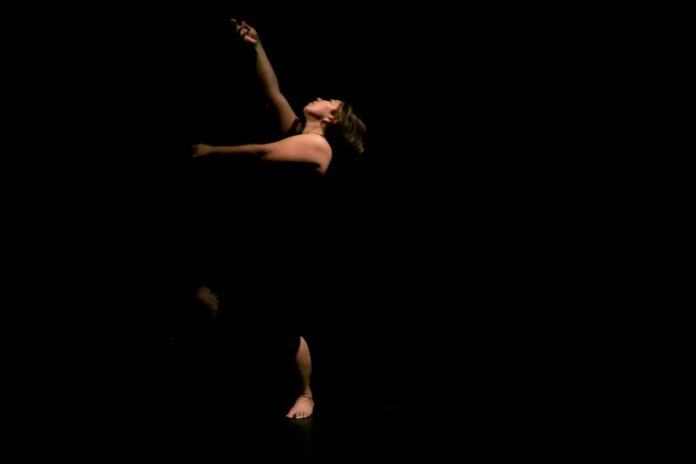 BANGKOK — A performing artist portrays the essence of a parallel universe through body movement and expression in a work launching Friday.
"Parallel [between the lines]" is a solo movement created and performed by Ladda Kongdach, who said she's been interested in parallel worlds since childhood and often wondered what would happen if another version of herself chose a path other than the one she has taken.
"When I was a kid, I believed I had a twin, but that thought faded as I grew up and reality dawned on me," Ladda said. "Still, I feel related to the parallel universe theory, as we might have a twin somewhere in the universe. We often have to choose different paths which turn our lives around. So, I want to express the possibilities of the decision through my performance."
The 45-minute show consists of simple body movements and expressions, along with a human-sized puppet whose mask is molded from Ladda's face. The 33-year-old artist creates a sense of parallels in the clash between body and mind, puppet and puppeteer and the divergent paths of unrequited lovers.
Ladda said she is inspired by her life experiences. With seven years experience in theatre, Ladda started directing her own three years ago to explore the use of puppets and body language in expressing a meaningful insight.
The performance was part of "Dancing in the Lake," which premiered last month in Seoul.
"Although the work is personal, the feelings presented are mutual. The audience doesn't have to know my story, but through movement, with no use of words, people can sense happiness or sadness and what I'm trying to convey," said Ladda.
Tickets are 400 baht and can be reserved via the Facebook event page or by phone at 081-929 4246 and 083-123-6331.
Performances of "Parallel" start at 8pm running Friday through to Sept. 20, (except Wednesday and Thursday) at Crescent Moon Space in the Pridi Banomyong Institute. The venue is a 10-minute walk from BTS Thong Lo's exit. No. 3.