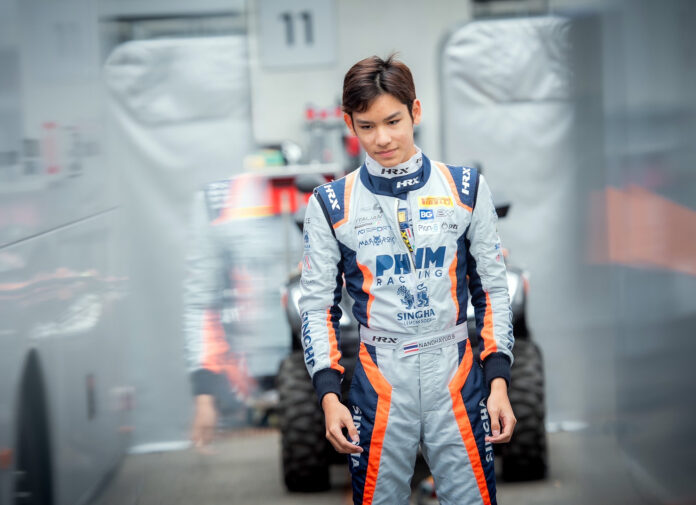 Rising star Nandhavud Bhirombhakdi, 16, helped his PHM Racing team to secure top two positions after the first race of the ACCR Czech Formula Championship at Red Bull Ring in Spielberg, Austria on Saturday.
In his first appearance at the championship, the 16-year-old racer crossed the finish line in second place,. PHM Racing reigned supreme by dominating the top two positions at the 4.318-km circuit.
Making his debut at the championship, the 16-year-old sensation showcased his remarkable talent by crossing the finish line in an impressive second place, 4.182 minutes behind his teammate James Egozi of the United States. The PHM Racing team established its dominance by securing the coveted top two spots, leaving their competitors trailing behind at the 4.318-kilometer circuit.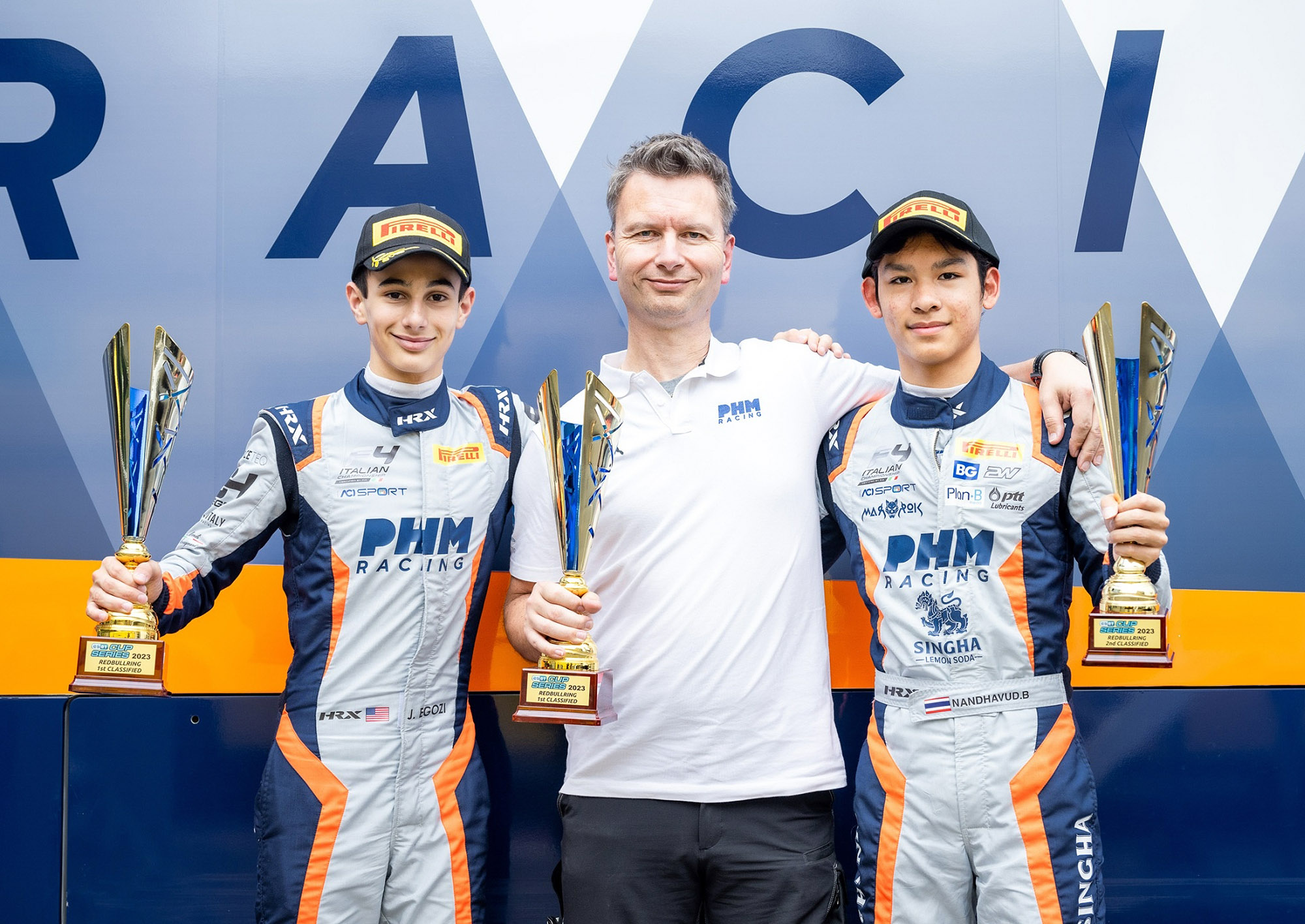 Nandhavudh, who displayed impressive speed and precision during the qualifying round with a time of one minute and 32.121 seconds, began the race from the third position on the grid. However, due to the rainy weather conditions, the start of this exciting new event in the Central and Eastern Europe region had to be initiated with safety cars leading the pack.
Behind the wheel of his No. 57 car, the talented Thai teenager made a strong start and wasted no time in making his way up the ranks, swiftly maneuvering to secure the third position. Within a span of 25 minutes, he displayed his exceptional driving skills, propelling himself into a commendable second place, trailing closely behind the American racer.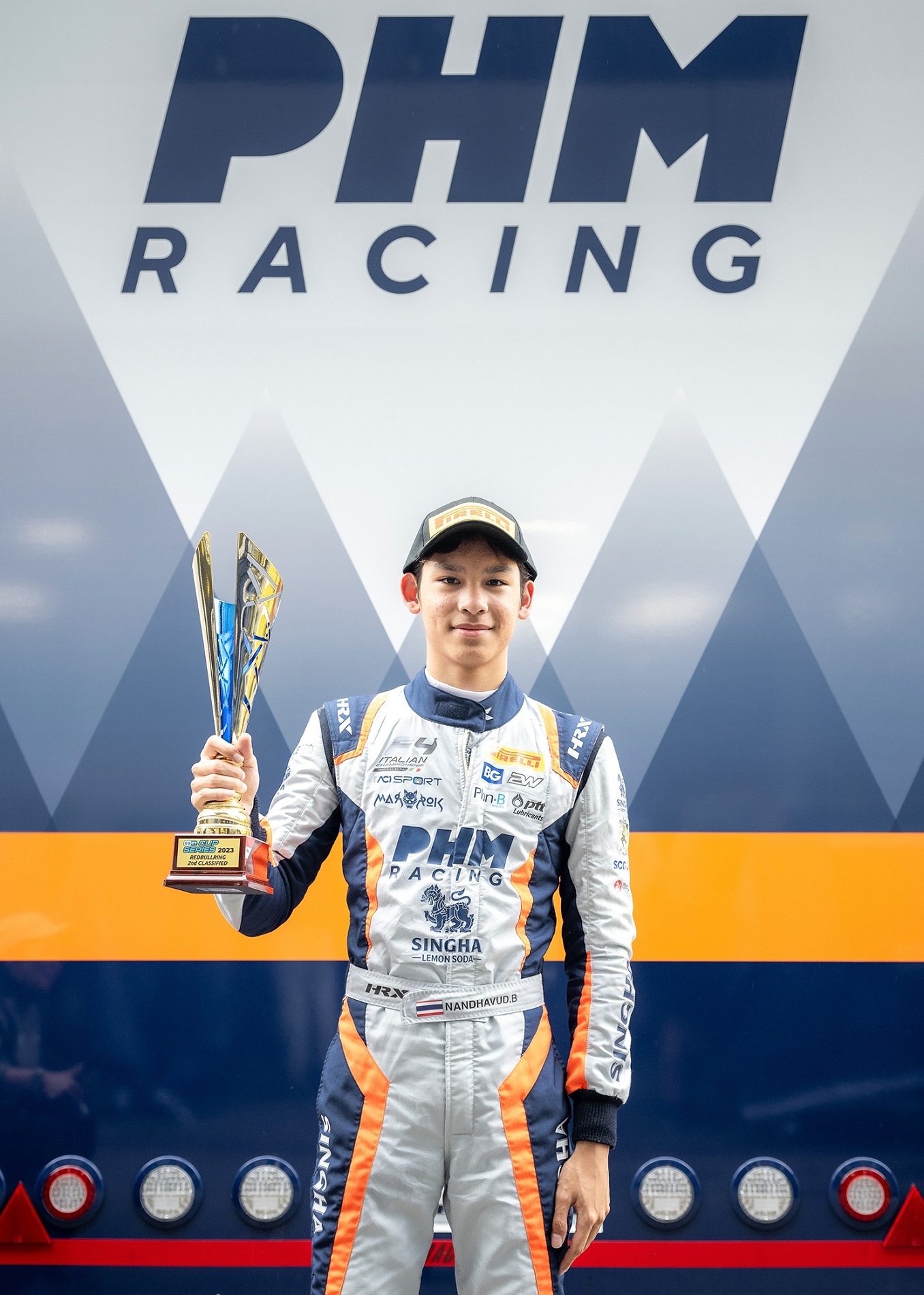 James Egozi, a remarkable 15-year-old competitor driving car No. 48, had a commanding start as he began the race from the pole position. Throughout the duration of the gripping 16-lap race, Egozi skillfully maintained his lead from start to finish, demonstrating his prowess on the track.
Completing the podium was Reno Francot of the Netherlands, representing Jenzer Motorsport, who secured the third position, finishing a mere 0.584 seconds behind Nandhavudh. Francot exhibited tremendous effort, closing in on the Thai driver in the latter stages of the race. However, the Thai remained composed under pressure, skillfully defending his position until the checkered flag.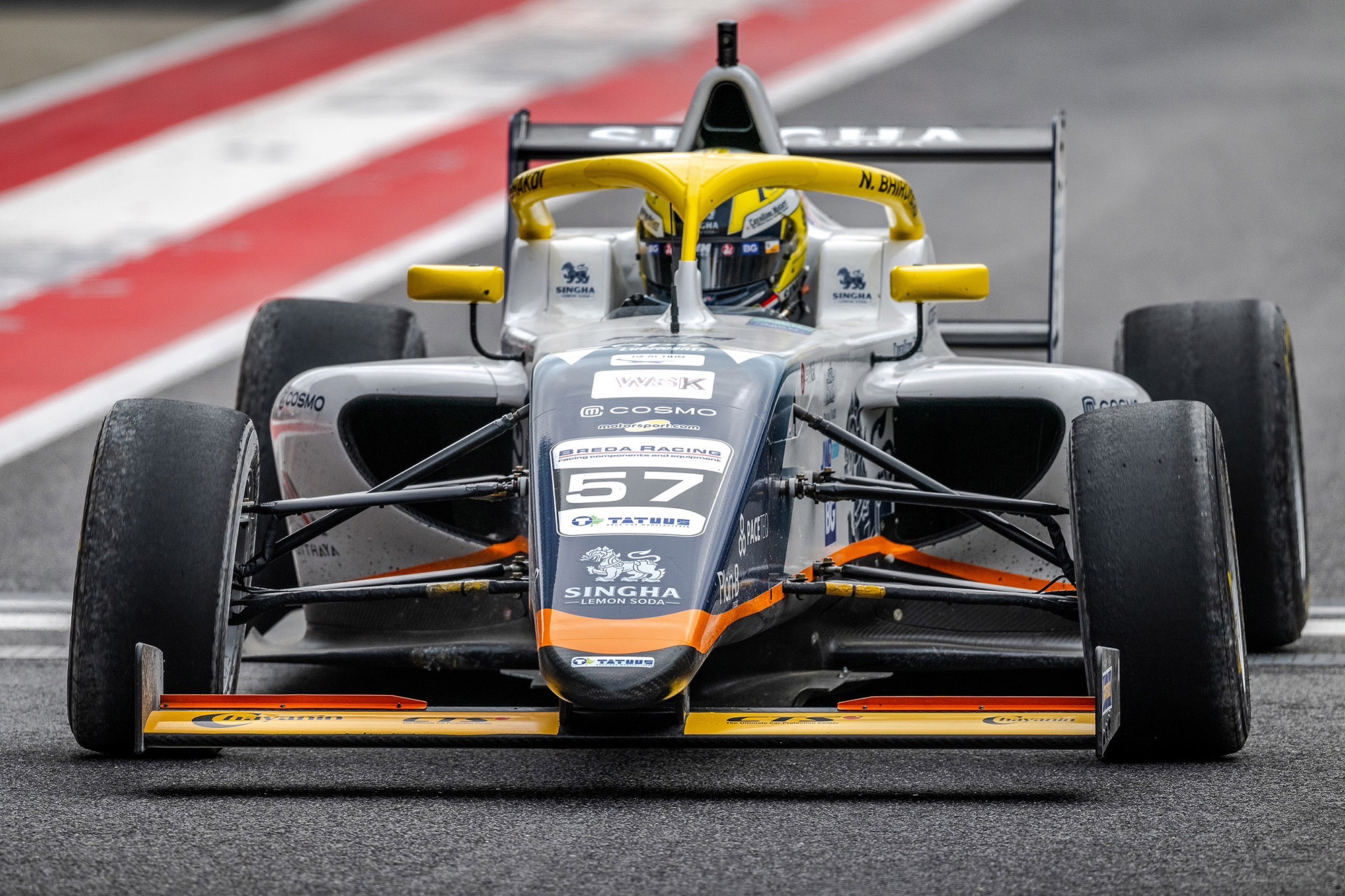 Ethan Ischer, also from Jenzer Motorsport and hailing from Switzerland, had a challenging race, settling for a sixth-place finish. Despite not performing at his peak, Ischer maintained his position at the top of the Championship standings with an impressive 60 points, owing to his previous victories in the Hungarian circuit.
______