Before the millennium, DJs were limited in terms of equipment, with the standard two turntables and a mixer being the norm. In the new millennium, the rise of more advanced technology brought tools to be even more creative with mixing.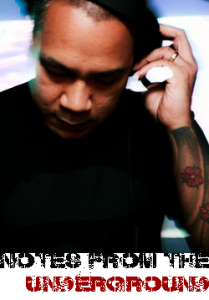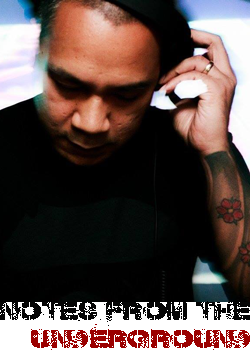 In today's scene the standard Technics turntables and DJ mixer have given way to software and hardware. Names like Pioneer, Serato, Traktor and Ableton are brands that make gear essential to DJs.
One of Bangkok's leading centers for educating aspiring DJs in with this technology is In Ear Beat, which specializes teaching the in-and-outs of digital DJing and electronic music production.
At the helm is 32-year-old Tossawat "Nup" Chotivong, the center's enterprising and quick witted owner. His career began in 2008 when he was in New York to attend university.
"I was there to study my bachelors degree but I changed my mind and decided that I wanted to study what I loved the most which is music," he said.
After graduating in 2011 he came back to Thailand and found that many of the Bangkok's schools were not accessible to most people because of their high costs. Realizing that he could make his mark in the scene he explained:
"Back in those days schools that taught electronic music production and DJing were quite expensive and I started In Ear Beat to make a school that was affordable to all people," Nup said.
"I would say five years ago electronic music wasn't as popular as it is today, especially now with the whole EDM thing blowing up and all, I wanted to start my own DJ course but doing it differently from others schools by focusing more on the digital DJ side of things, with controllers and different computer programs," Nup added.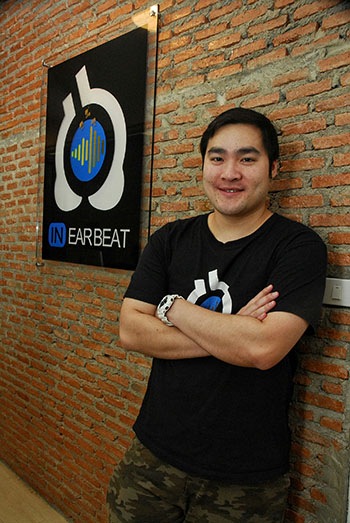 On a Monday afternoon I had the chance to sit in on the school's Digital DJ class. The classroom is aligned with computer screens and different types of gear. During this class I was introduced to the versatility of Ableton, a digital audio workstation that is popular amongst producers and DJs.
Nup explained that the appeal to the more technological approach to mixing beats is because "kids today grow up using iPads and iPhones so when it comes to computers they can relate to this more."
It was Peter Parker's uncle Ben that once said "with great power comes great responsibility." With today's advanced technology some schools of thought would argue that it has made it easy for people to perform without actually having any real skills. The dreaded "sync button" is something purists tend to hate on because of its beat matching abilities. According to Nup it's something that can be used in a creative way.
"Software like Traktor is so powerful that a DJ can mix up to four tracks at the same time. With that you can arrange and layer your beats any way you want. It's a new approach to DJing and there's a lot of creative things you can do with it," Nup said.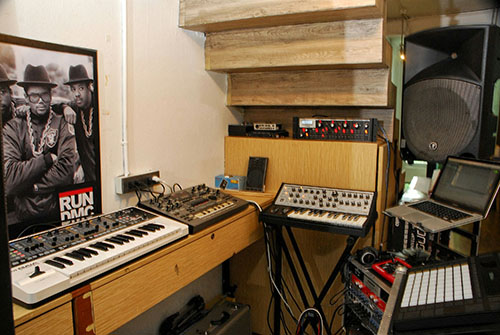 In Ear Beat is open 11am to 8pm every day except Friday and is located near BTS Ari.