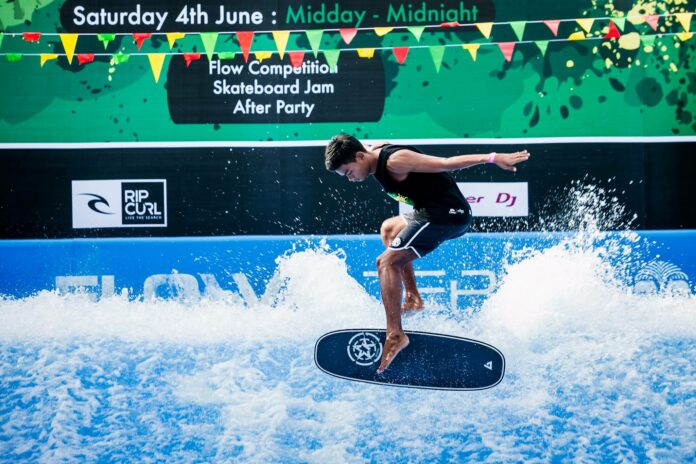 BANGKOK — Urban surfers got bad news as Flow House Bangkok, the capital's only beach club and surfing center, has announced it will close later this month.
Citing financial difficulties, Flow House Bangkok announced recently it would close its doors Nov. 27 after four years of offering simulated surfing and community space to more than 56,000 guests.
Flow House hosted several surf competitions such as the annual flowboarding competitions and Asia Flow Tour's Thai qualifiers.
Chang Surf Bar, a surf-theme sports bar and restaurant which opened in 2015 on the second floor, will also shut down.
Flow House's closure will leave only two wave-machine equipped surf houses in the kingdom: Surf House Phuket and Cartoon Network's Amazone Waterpark in Pattaya.
Members and customers holding vouchers are encouraged to use them before its closure. The remaining hours in Flow Cards can be shared with friends, but refund isn't offered.
Newbies are still welcome to try it out during its closing week between 2pm and 11pm. It is located in the A-Square mall on Soi Sukhumvit 26 and can be reached from BTS Phrom Phong by a motorbike or taxi.