BANGKOK — Jed sold his cellphone when he was in 11th grade to afford a 2,500-baht ticket to see Linkin Park. Charlie often catches red eye flights around Asia to see his favorite bands: Metallica in Singapore, Iron Maiden in Shanghai and Slipknot in Japan.
Their hearts pulse to rock, and heavy metal flows through their veins. But in a country where hardcore music is still far outside the norm, they probably never expected to one day run its largest online metal community or interview a former prime minister.
When they're not working their day-jobs, Charlie Sookcharoen – a social media manager – and copywriter Thanajed "Jed" Winaighunpong, bang their fingers forging the community they founded for everything from news, reviews and interviews to gossip related to their world of metal.
Headbangkok began in 2013 with an album review Jed, now 29, wrote about The Devil Wears Prada, an Ohio Christian metalcore band then on its way to play Bangkok. On the first day, the page won 500 likes and word spread through genre fans and the hardcore community.
With nearly 44,000 fans today, it's become a go-to place for album reviews of bands around the world, wacky English-to-Thai translated lyrics and news transcribed from international sources such as Alternative Press, Revolver and Kerrang!.
"Jed is a big talker. When he writes stories, readers can see the pictures," 28-year-old Charlie said. "I'm not good at telling stories. I prefer to read news and tell people what I know."
Last year saw the group score some its biggest exclusives. Leaving their own political views at the door, Charlie and Jed sat down with former prime minister Abhisit Vejjajiva to talk about his rock heart.
Abhisit told them about how the new wave of British metal was a thing when he was studying at Eton College, and as a lonely boarding school kid he tuned into Motorhead, Iron Maiden, Judas Priest, Rainbow and Whitesnake.
"I love Motorhead, but as for Iron Maiden and Judas Priest, I feel so-so," he told them.
Headbangkok interviews Abhisit "The rockiest politician in Thailand!" 
And when Californian deathcore masters Suicide Silence came to town in August, the Headbangkok team got to meet them before the concert.
The page grew its audience over three years, and now Headbangkok's articles reach than 100,000 readers when it breaks news in Thai. A recent story about rap-metal group Limp Bizkit dissing concertgoers in Taiwan went viral in the community and was shared thousands of times.
A Thai musician who performed at the same fest even weighed in through a comment.
"I'm telling you that you're the worst band in this generation, especially you, fucking Fred Durst [Limp Bizkit's vocalist]," Chanattha "Nap" Saisila of industrial-metal band Retrospect wrote. "Thai organizers want to bring them here, go on. They really looked down on us. I'm so mad when thinking about that day. I'm mad for the Taiwanese."
While heavy metal in Thailand can be traced back to the early '90s, Charlie and Jed were introduced to it while in high school in the early 2000s. At the time it was cool for school boys and girls to sneak in their bags forbidden CDs of Linkin Park, Korn and Slipknot or the latest music-related magazines to share with friends.
"Music Express, Metal Mag or Starpics Music Edition magazines were the great sources of my knowledge in music," Jed said. "There was a time I worked part-time as a waiter, but with all the money I got, I bought CD albums. My mother asked me 'Are you going to eat them? That's a lot!'"
It wasn't a phase they grew out of.
"When a person is into a certain kind of music at 14 or 15, it'll be his or her favorite forever," Charlie said.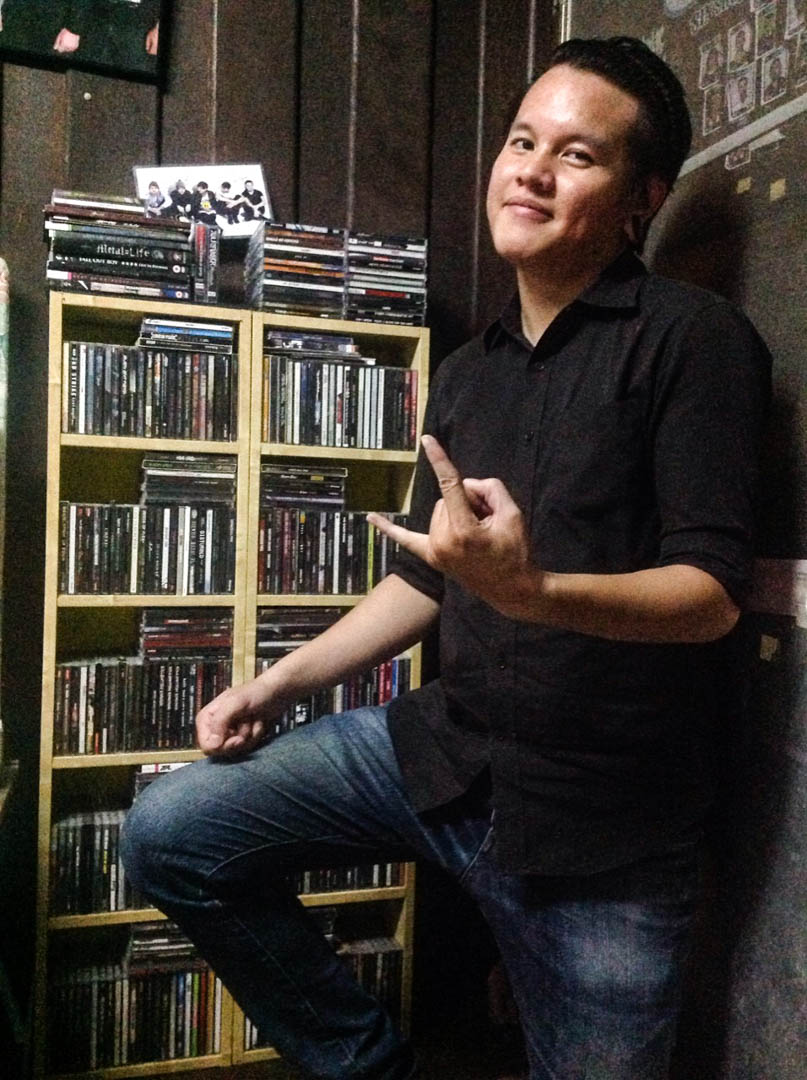 As with many communities, their scene has thrived by moving online into virtual communities. Dozens of web forums and blogs have emerged online to trade news, upcoming gigs and new music to check out.
That's how Charlie and Jed became friends more than a decade ago. They met on MySpace where both of them were active fans of Kluaythai, a Thai nu-metal with socially progressive lyrics.
"It's like being somewhere where people shared tastes in music or even met up at a concert together. I made friendships from that. Like Charlie, many of them are friends to this day," Jed said.
Although the subculture group's aggressive image has mellowed with time, Charlie and Jed both agree hardcore rock is still far out of the mainstream for Thailand.
"Even our neighboring countries are ahead of us," said Charlie, 28. "The Philippines and Indonesia have heavy rock music festivals already, but we still don't."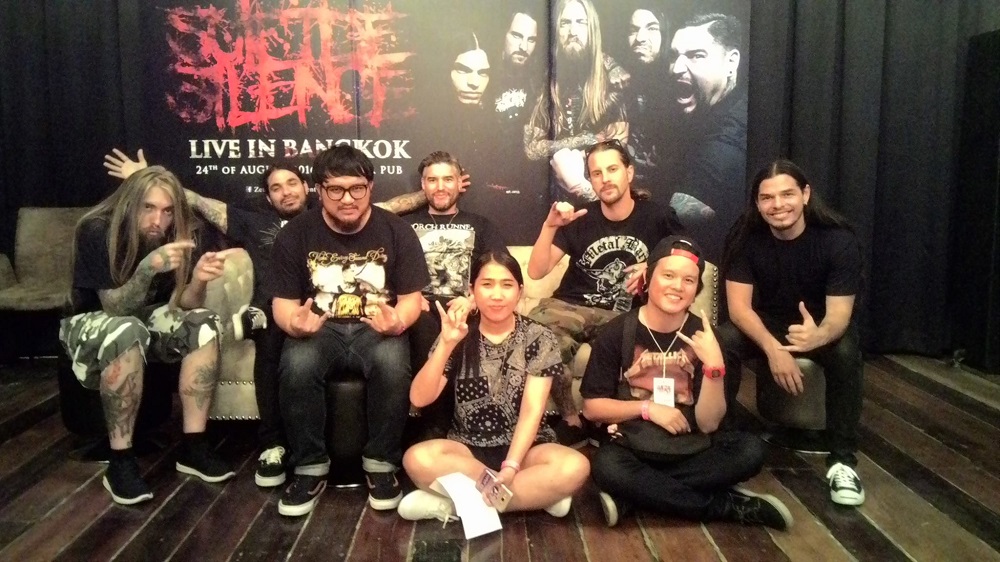 In contrast to the giant Thai corporate labels such as GMM Grammy and RS Music, which sit far above the more than 30 Thai record labels, only a few carry hardcore and metal music. Among them are Banana Records, Screamlab Records and Pakkred Hardcore. They don't roar in the mainstream, but there's enough demand that they survive.
"It's true that the genre has been growing, but there are very limited labels in Thailand and they don't grow as they should," said Jed, who sings in underground deathcore band Tragedy of Murder. "That's why most [metal] bands in Thailand are underground. The musicians need to have full-time jobs but they still continue the bands because of their passion."
"The Thai market and international markets just don't go together," Charlie said, adding that Headbangkok has gained the most readers from articles featuring international, big-name acts such as Bring Me a Horizon or Asking Alexandria.
Jed's Tragedy of Murder 
Asked what's next, Charlie said, if possible, he wants to interview the president of Indonesia whose known to have a taste for metal.
"We know it's impossible, but if we can sit down and have an exclusive with someone, we want to do it with Joko Widodo," Charlie said.