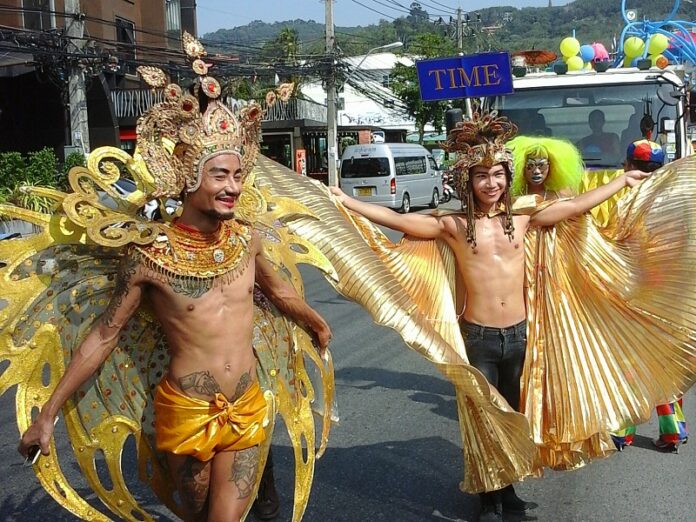 PHUKET — The southern island of Phuket will celebrate the love for LGBT for a full week in April.
Organized by Phuket Loves You Club and local LGBT-supported communities, the long-running annual Phuket Pride returns in late April with seven days of fun-filled activities.
Though the full schedule is not yet announced, organizers said the event will include a charity auction, fancy costume street party and the return of its popular talent contest, Stargazer.
The event will run April 24 through April 30 at boutique resort CC's Hideaway on the hills above Kata beach. Pride paraders will march down the streets near Patong beach on the end of April from Soi Tan to Soi Paradise.
After more than a decade's hiatus, Bangkok will see its own pride parade near the end of the year.