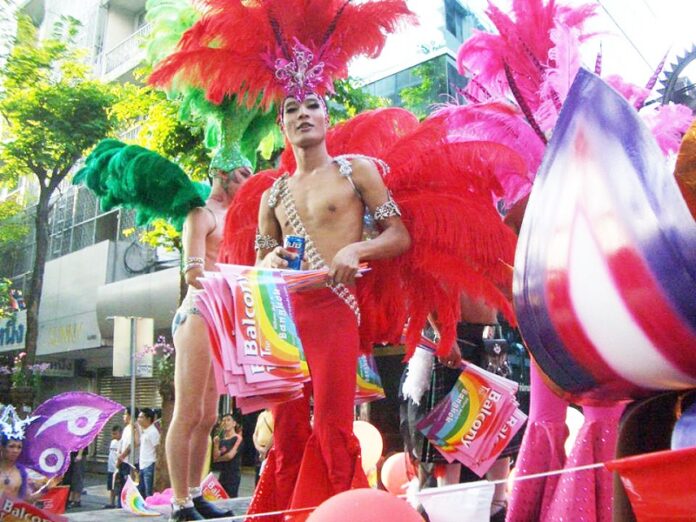 BANGKOK — The capital's first pride parade in a decade has been postponed to the end of the year due to ongoing mourning for King Bhumibol.
Out BKK founder Paul Heymans, one of the organizers of the event which had been planned for May, said the decision to postpone the celebration was made last week at a meeting with another organizer, the Rainbow Sky Association.
"We … are deeply saddened by the passing of His Majesty King Bhumibol Adulyadej. Therefore, out of respect of the national one year mourning period, and our love for the beloved late King, we will be postponing Bangkok Pride to the end of the year," read a statement online.
Read: After 11 Years, Pride Parade to Step Out in Bangkok
Paul denied the decision was made under pressure, saying it was the desire of the organizers.
"It wasn't by order of the government. We decided that it is the most respectful thing to do," Heymans said.
New dates for the event will be announced in February, Heymans added.
King Bhumibol died in October at 88 after 70 years on the throne. The government announced a mourning period of one year that will end with his cremation rites later this year.
Related stories:
After 11 Years, Pride Parade to Step Out in Bangkok