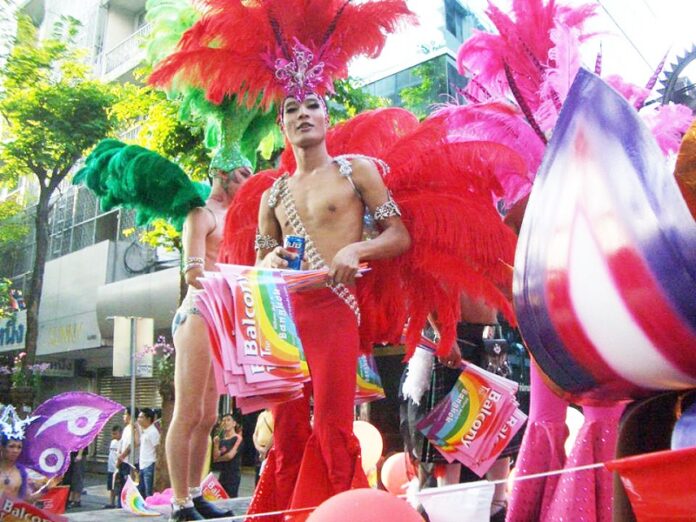 Update: The event was postponed to the end of 2017 due to the ongoing mourning for King Bhumibol.
BANGKOK — The capital city will celebrate diversity in May with its first pride parade in 11 years.
Organized by a number of LGBT organizations, the six-day Bangkok Pride event promises to host workshops, film screenings, and "lots of parties."
"We can not wait to make one of the most important LGBT celebrations a reality in Bangkok," said Paul Heymans of Out BKK. "It's time to fly our rainbow flags high and show the world that Thailand is also progressing towards free and equal rights for everyone."
The event is scheduled for May 15 through May 20, with the pride parade to take place on the last day.
Heymans said the original plan to hold it on Silom Road, long a popular gay nightlife destination, had to be changed to another location to be announced next month.
Out BKK is among the organizations including the HIV Foundation and Rainbow Sky Association organizing the event.
It's been a long time since the last pride parade marched down Silom Road in 2006. Attempts to organize another in Chiang Mai failed due to anti-gay protests.
Phuket has hosted the only regular annual event, usually held in April each year.
Related stories:
8 Days of Pride Kick Off Sunday on Phuket