Scan Paponk's tartan pattern packaging and find lipsticks named for Elizabethan literary heroines Dido, Perdita, Britomart – names which belie the brand's Thai origins.
While only a few years ago rouge-wearing Thais scooped up Mac or Nars and shunned local beauty products, homegrown makeup startups are giving the domestic industry a makeover.
"There are not many brands that can overcome the initial negative connotations of Thai makeup," said beauty blogger Saranya Sathukijchai, 30, better known as Feonalita. "I would say 80 percent of Thai brands get stuck with the image of unfashionable OTOP products or non-FDA-approved 'whitening creams' because they rely on poor marketing, and use net idols and pretties to sell their products online," she said.
Just as Paponk tore a page from Shakespeare, Feonalita said the most successful brands have succeeded by minimizing the "Thainess" and marketing themselves as inter, or international brands.
Read: Makeup Makeover: Startups Give Local Cosmetic Market a Refashioning
Paponk and Pim Cosmetix are two brands getting notice for their international aesthetic and appeal. We'll look at more in a future installation.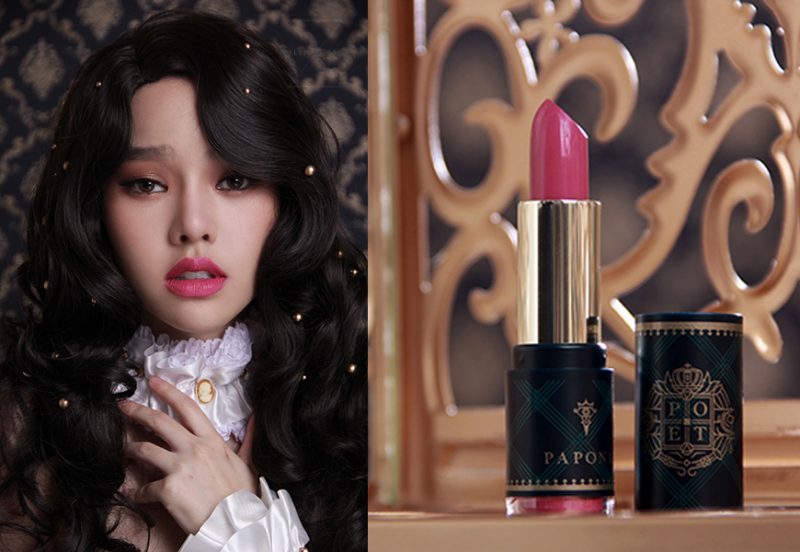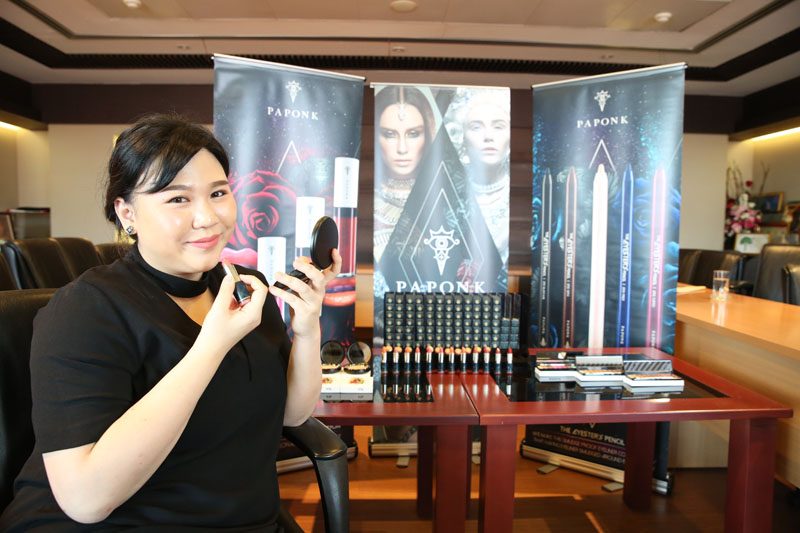 About two years ago Arpaporn Leuchaputiporn, a 30-year-old makeupaholic, left a foreign cosmetics company – she didn't say which – to make her own powders and lipsticks.
Today she insists her makeup is as good as – if not better than – the foreign brands.
"I can guarantee that my makeup can stand with foreign brands in terms of quality," she said. "I want to boost Thai cosmetics brand quality from its low-end associations into something sold at a talaad nut (flea market). I want to make something that people won't be embarrassed to use."
Still, it has to be sold at drugstore prices because it is Thai.
"If I price my makeup at foreign prices, customers will think, 'Hey, who do you think you are?'" she said.
I decided to borrow from English culture instead, because they don't mind if I do
Paponk, a portmanteau of papa and maman in tribute to Arpaporn's parents, is her family's own brand. Arpaporn says she and her little sister, Yanika, designed the formula, packaging and online marketing strategy themselves.
She proudly holds up a Paponk powder compact, which sells for 890 baht.
"I think Thai people have very beautiful skin, and I want to complement that rather than cover it up with white powder," she said. "That's why I've never marketed my brand as being Korean or Japanese."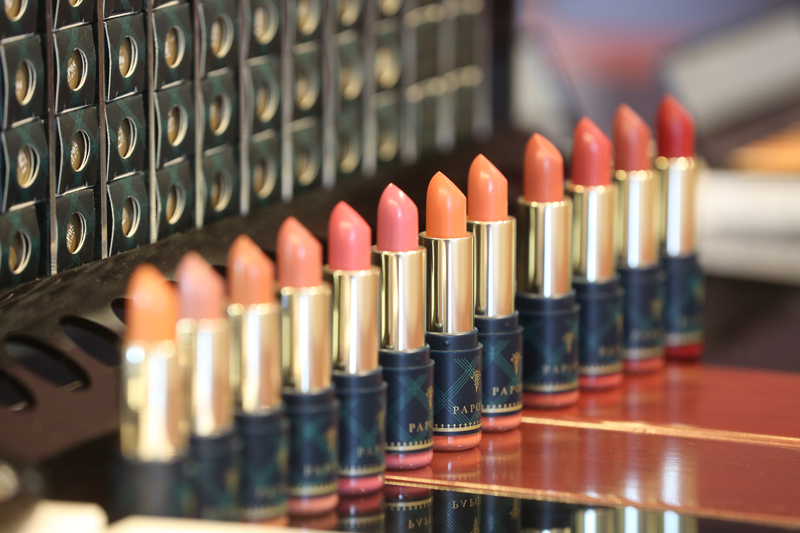 Arpaporn says she formulated the powder herself at a factory in Korea to suit Thai skin: beige, olive tones for ethnic Thais and pinker ones for Thai-Chinese.
Bloggers and cosmetic-loving netizens started noticing Paponk with the launch of its most-recent collection, a dozen lipsticks marketed as Poet Soothing Lip Color (350 baht each) with wearable shades named after classical English literary heroines.
"I thought about naming the colors after Thai literary characters, but I was afraid some people might make a big drama out of it," Arpaporn said. Indeed, drawing on traditional Thai culture can be fraught with issues, recent experience shows. "I decided to borrow from English culture instead, because they don't mind if I do."
Sure, there's sexy red Cleopatra and the obvious sweet, bright Juliet for Romeo's lover, but the more obscure references show the effort Arpaporn put into Poet.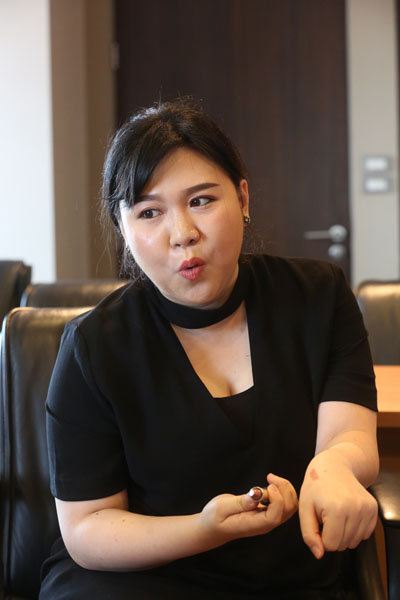 "Miranda is a youthful, orange nude because in 'The Tempest' she's an innocent girl, having never left her father's island," Arpaporn said as she swatched the color on her hand. "Viola is a more neutral shade that men can also use, because in 'Twelfth Night' she disguises herself as a man."
Arpaporn holds up Britomart as a serious, my-lips-but-better shade.
"Britomart is from Edmund Spenser's 'The Faerie Queene,'" she said. "In the poem, she was written to symbolize Queen Elizabeth I and her dedication to chastity and love for Christianity. That's why I named this shade of lipstick Britomart, because it's great for the career woman."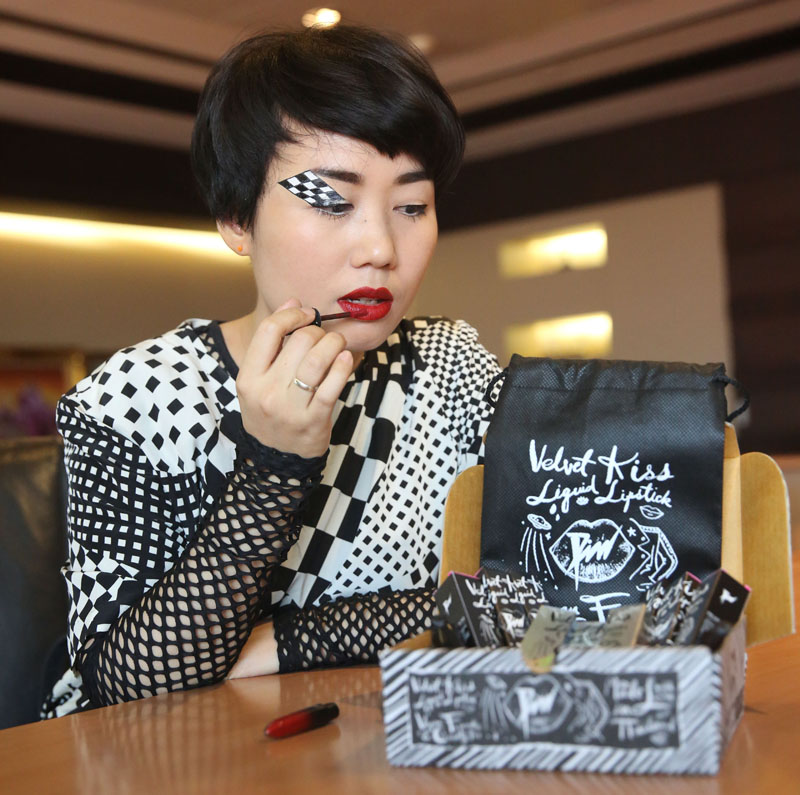 For a Thai brand that's really "got an inter-ness to it," Feonalita the beauty blogger said to check out Pim Cosmetix.
Pim Cosmetics is one of the more unique Thai makeup brands, founded by two body art-loving visual artists.
Ratchanee Nimmanterdwong, 38, mixes the pigments and oils, glittery blacks and iridescent purples, for her liquid lipsticks in a home lab. Boyfriend Thana Saengsom helps with the graphic design.
'I want people to open their minds to wearing strange colors, because wearing lipstick isn't like getting a tattoo.'
"It's just like mixing chocolate," Ratchanee said of the process. "Mixing the pigments with wax and solvents; it's really no different from how ancient artists had to mix colors by hand."
Ratchanee obtained an OTOP license for making and selling homemade products, but her organic, boldly pigmented liquid lipsticks are the furthest from what one would expect at an OTOP fair.
Ratchanee was inspired by vibrant body paint colors worn to concerts and clubs.
"When you paint on a canvas, it's not alive. But when you paint on people, the canvas is alive, chatting to you while you paint them," she said.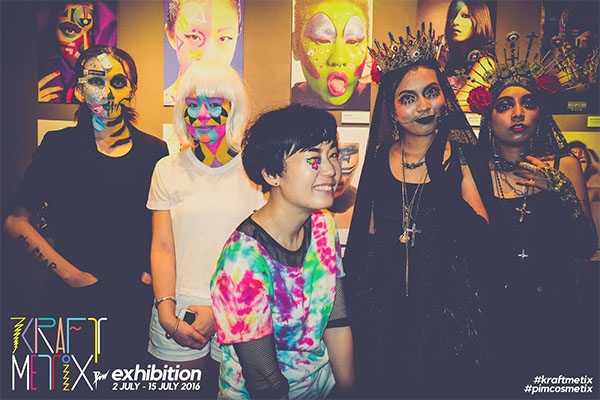 Ratchanee started mixing her own solutions to give to friends. Soon she was selling them under the name of her little sister because it's "easy to say in both Thai and English."
Each batch she makes can produce no more than 50 sticks (495 baht for mattes, 550 baht for sparkle) because of her handmade process. Psyche, a matte purple so bright it's almost neon, was inspired by psychedelic music. Her shimmery bronze Steampunk pays tribute to the Hellboy films.
Pim Cosmetix is also vegan, using plant wax instead of beeswax.
"I don't test on animals, only on my boyfriend," she says, laughing. The tubes of liquid lipstick are also works of art in themselves and can be used as keychains or strung into a necklace.
Changing makeup habits have driven the market for crazier colors.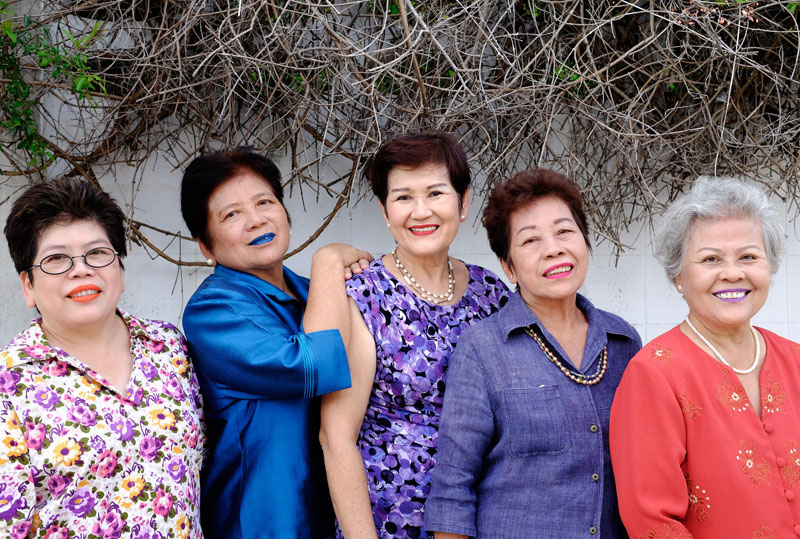 "Thais aren't afraid to wear bold colors anymore. Just a few years ago, wearing red lips would prompt a lot of comments from people around you, asking, 'What's going on?' blogger Feonalita said. "Now you can walk out of your house with black lips and no one says anything."
Indeed, Pim Cosmetix's black metallic Galantis is for the rebel in everyone, from uniformed nurses to drag queens, Ratchanee said.
"There's this nurse that keeps asking me when I'm going to release green lipstick," she said.  "I want people to open their minds to wearing strange colors, because wearing lipstick isn't like getting a tattoo."