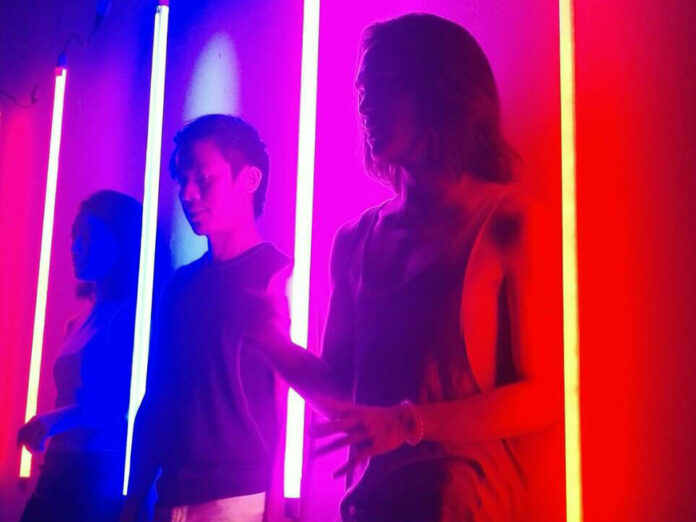 BANGKOK — Sun, sand, sea and sex are what some might expect when traveling to the Land of Smiles. Behind the infamous prostitution industry are hidden the lives and dreams of workers, all of which a director reflected through documentary theater.
It's been five month since a New York based theater director Jesca Prudencio has been in Thailand after she earned Julie Taymor's World Theater Fellowship to explore theater scenes abroad for a year.
Prudencio chose Thailand as her first destination, not only because she's a good friend of members of the outstanding physical theater B-Floor, but also because of her interest in the objectification of the body.
"Everyone knows there are so many prostitutes in Thailand," said Prudencio in an interview Wednesday evening. "I'm actually a westerner, unfortunately, that's a judgment that people have on Bangkok."
Aiming to humanize the infamous stigma through theater, the director collaborated with B-Floor Theater to produce a performance called "Fan: stories from the brothels of Bangkok" for which she and her team did a three-week research on sex workers in several infamous venues such as Boy Town in Silom, Patpong, Nana, Soi Cowboy and Pattaya.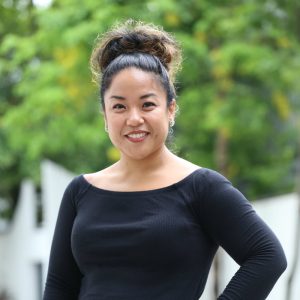 "They have no shame in doing this, in being prostitutes," she said in an interview with two Boy Town's "money boys" – a term used to describe sex workers. "Because they can make money to pay their bills and they could also possibly find a husband to take them away."
That dream is also shared by their female counterparts and that was why the director named her play "Fan" as it refers to the term for boyfriend or girlfriend in Thai.
Prudencio admitted she and another four actors didn't expect this answer prior to interviewing six sex workers. For them, it wasn't just about money or they were forced into it as they were brought into the industry by their friends.
"Everyone has a big heart. They really want to be loved and taken care of," the director said.
They also went on to explore the ping pong show.
"It was shocking, funny in a way, but mostly sad. When they do the show, they're very numb and tired. But when they ask for a tip, they become like little girls, very innocent," she said, adding that apart from a 9,000 baht salary, those women – most of them in their 40s – earn nothing from the tips.
From her research, the director admitted that brothels and bars are very competitive meaning those working in the same establishment don't treat each other as a real friends or as family. However, Prudencio said their bosses play a big role in keeping them in the business by treating them well and making them feel comfortable. Some workers also dream of running their own bars in the future.
"My view on it now is that people who sell their body for a living are very strong and have standards […] they won't put themselves in a dangerous situation," she said. "They are strong in treating their body as a business."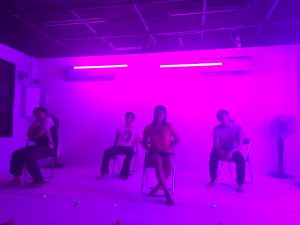 All the interviews she conducted were used as triggers to create "Fan," a method employed in documentary theater that Prudencio's keen on to present the first-hand testimony to audience.
During her time in Bangkok, she has also shared her experience and documentary theater techniques with Thai artists and students in five different workshops. Prudencio is a director at People Of Interest, a nonprofit theater company dedicated to the creation of theatrical experiences from individuals worth paying attention to.
Apart from conducting interviews, Prudencio also did some research on history and laws, and found that the popularity of prostitution in Thailand and neighboring countries bloomed from American military's Rest and Recreation during the Vietnam War.
"That was a huge shock for me that it's a problem because we, the U.S., started it," she said, adding that she hoped to develop the show to perform it in the United States.
"For me, it's not just a tourist attraction, but it's a real business with human beings trying to make ends meet and looking for love just like all of us," she concluded.
The performance combines movement and dialogues that come in Thai with English subtitles.
Admission is free and attendance can be booked online. A 200 baht donation is suggested by organizers.
The performance starts at 4pm Sunday at B-Floor Theater at Pridi Banomyong Institute which is a 10 minute walk from BTS Thong Lo's Exit No.2.