BANGKOK — Back in the golden age of cinema, more than 100 cinema houses beckoned audiences throughout the capital.
But decades ago, as viewing became a private act, they faded away. Most were simply knocked down and replaced. Yet still, a few live on. Nearly invisible in the fabric of the city, they can be found in unlikely places, adapted to new purposes on the margins of society.
"Stand-alone theaters used to be city landmarks and the only mass entertainment place for people of all ages," said writer Sonthaya Subyen, who roamed Thailand with his colleague Morimart Raden-Ahmad to capture the remnants of movie halls nationwide for a photo book called "Once Upon a Celluloid Planet: Where Cinema Ruled."
According to Sonthaya, stand-alone theaters flourished in Thailand between the '50s and the '70s before their popularity waned in the 1980s with the advent of VHS tapes and players.
"Similar to attending temple fairs, locals dressed up to go to stand-alone theaters although they didn't go watch any film," Sonthaya said, explaining that the theaters were usually situated in city centers and markets, where they became community gathering points. "They supported one another, the theater and the community."
Read: Revisit Thailand's Golden Age of Cinema Houses (Photos)
The past decade has seen many of the remaining cinema houses demolished. While a few are fortunate to remain standing in grandeur and screening movies, others have found alternative uses while the rest rot unattended in neglected corners.
When Celluloid Was King
Only one grand theater remains in operation in Bangkok for audiences to see contemporary films in a setting faithful to the bygone era of cinema dominance: Scala Theatre.
Located in the commercial heart of Bangkok in Siam Square, Scala Theatre stands as a vast Art Deco and late modernist treasure. Entering, visitors ascend an exterior stair beneath a grand chandelier to enter the eye-captivating exposed lobby broken up by soaring, arched pillars supporting a high ceiling dimpled with metallic floral fixtures. Past the ticket takers and concession stand, find more than 800 seats which have welcomed millions since 1969.
The theater faced the wrecking ball some years back when landowner Chulalongkorn University wanted to demolish it, but there was enough pushback to keep it intact. Its contract expires in 2020.
Scala is part of the Apex theater chain and was one of four grand theaters that once graced the Siam area. Lido Theater has been turned into a three-cinema multiplex and the Siam Theater was torched in 2010 during Redshirt street protests.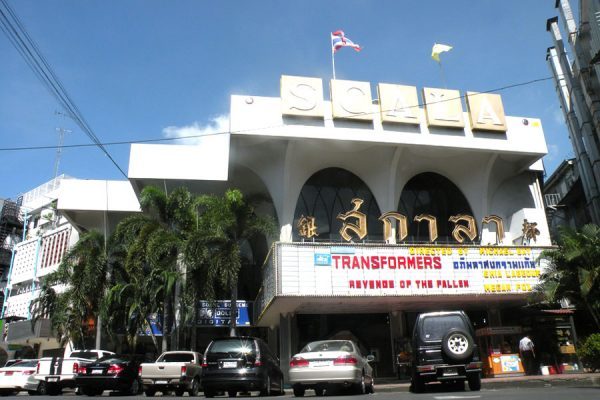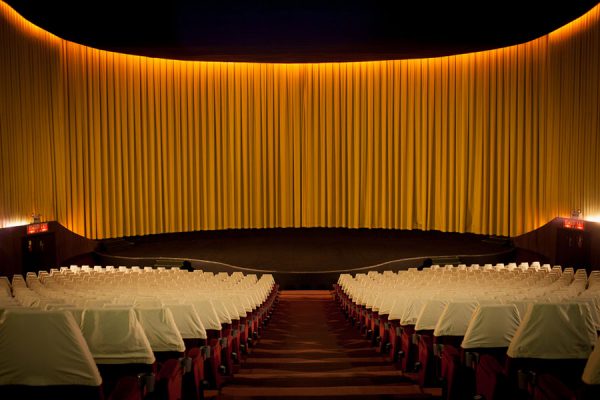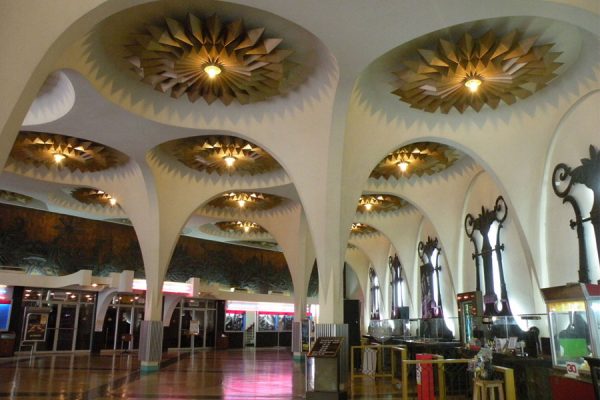 Read: Lack of Competition Stifles Thai Film Industry
Adapt to Survive
Those that remain of Bangkok's once-numerous theaters have fallen into the margins, no longer able to survive in the mainstream market.
"They can't compete with the chain theaters with normal movies as they have no money to pay for copyright fees or digital projection equipment," Sonthaya said. "People who go there don't focus on watching movies or on their quality, as there are other gray businesses going on inside."
That's a polite way to say shady things are going down inside as has been the fate of old movie theaters the world over. Some of Bangkok's legacy theaters show old gay porn films and charge 60 baht to patrons who engage in casual sexual encounters.
Three such theaters are the Phahon Yothin Rama on Phahon Yothin Road, Chinatown Rama on Yaowarat Road and Laemthong Rama on Rama IV Road in the Khlong Toei district.
Phahon Yothin Rama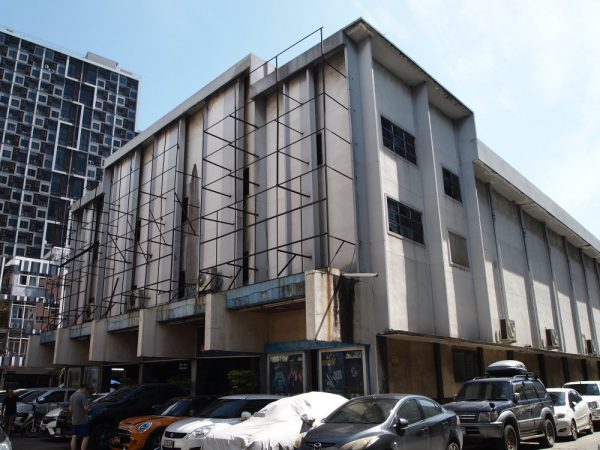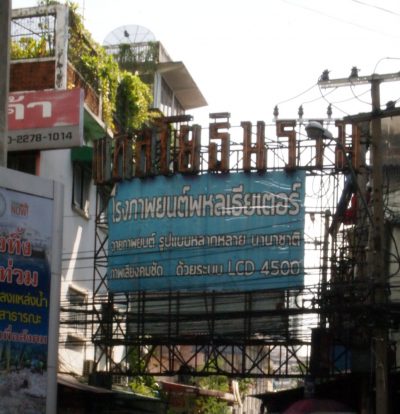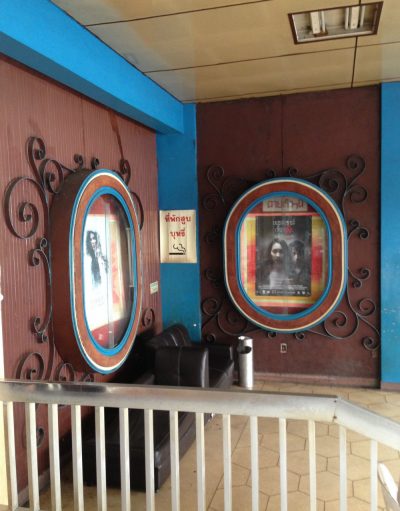 Chinatown Rama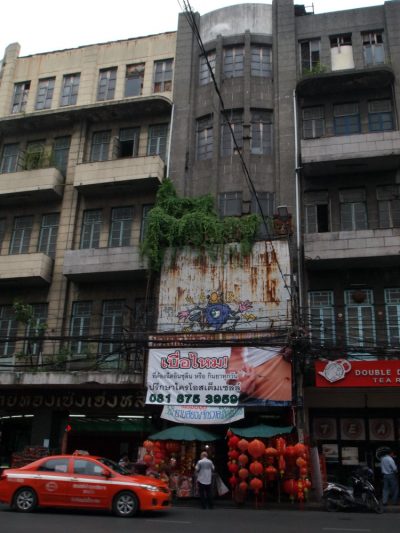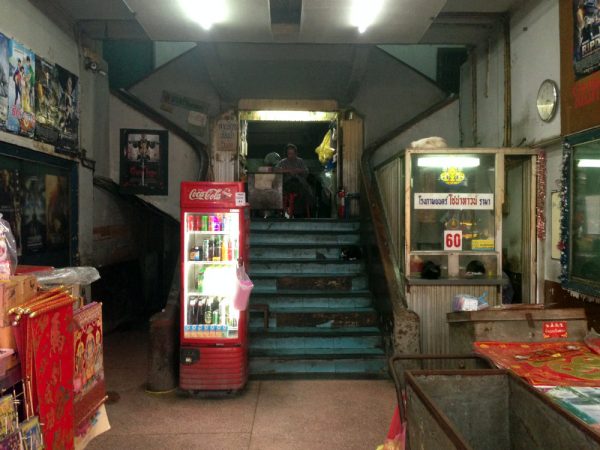 Laemthong Rama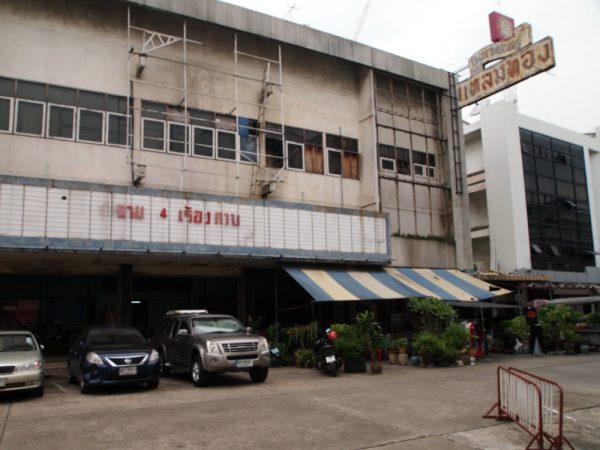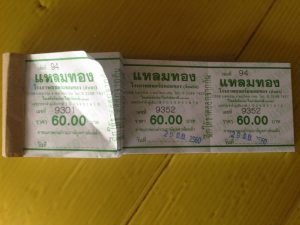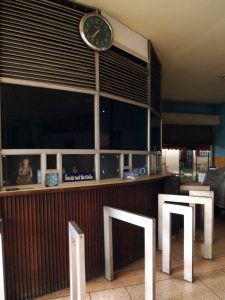 Spirit of Revival
Some are attempting to revive abandoned theaters for various reasons, whether they involve screening movies or not.
The Sala Chalermkrung Royal Theatre on Charoen Krung Road was built and paid for under order of King Rama VII to celebrate Bangkok's 150th anniversary in 1932.
The theater opened July 1933 and became popularity during the post-war, Golden Age of Thai cinema. After its popularity declined, it became a venue for singing and traditional Khon in 1993. It's owned by the Crown Property Bureau and remains in pristine condition.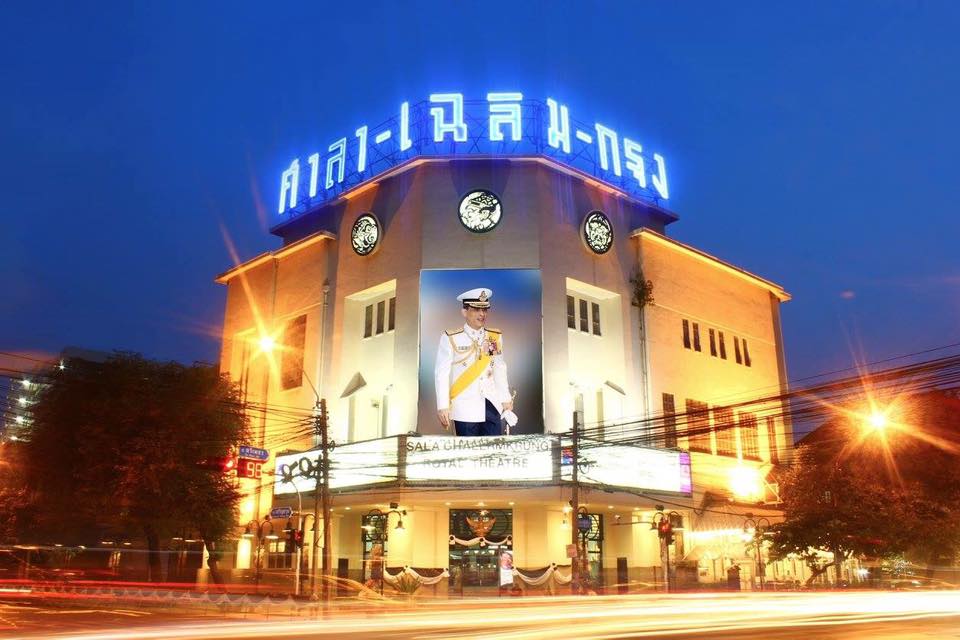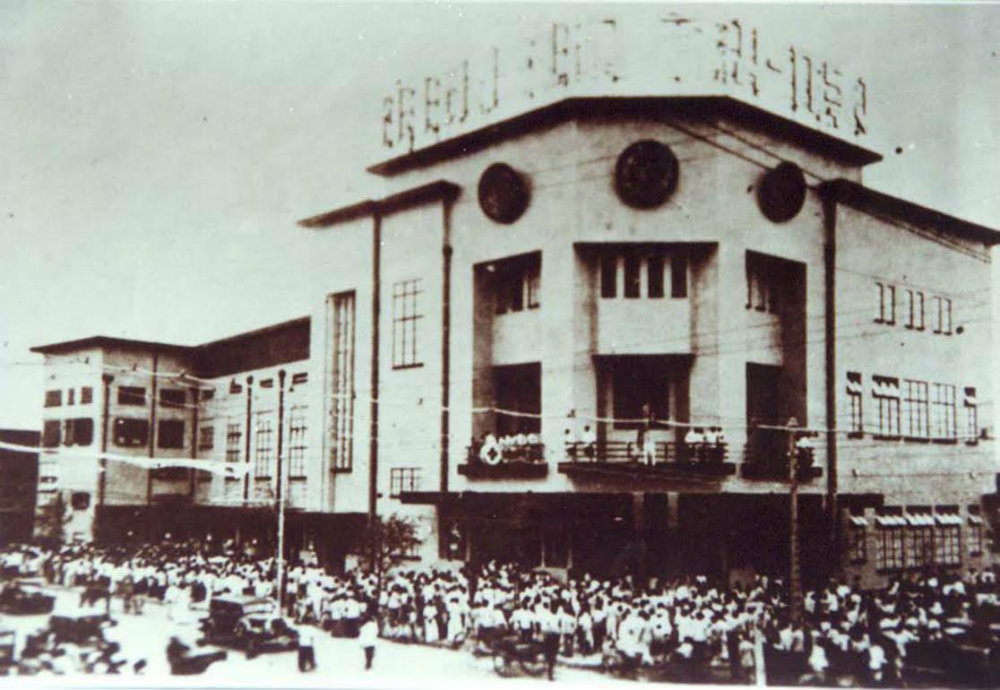 Over in the Dusit district, the Sala Chaloem Thani Theater, or Nang Lerng Theater operated from 1918 until 1973. It remains in fair condition, surrounded by shophouses and a market. It's now a warehouse and is used for neighborhood events on special occasions.
The rare, two-story wooden theater is registered as a historical site. Its owner, the Crown Property Bureau, collaborated with the Thai Film Archive to restore it as a living museum that will screen special movies for the celebration of its centennial next year.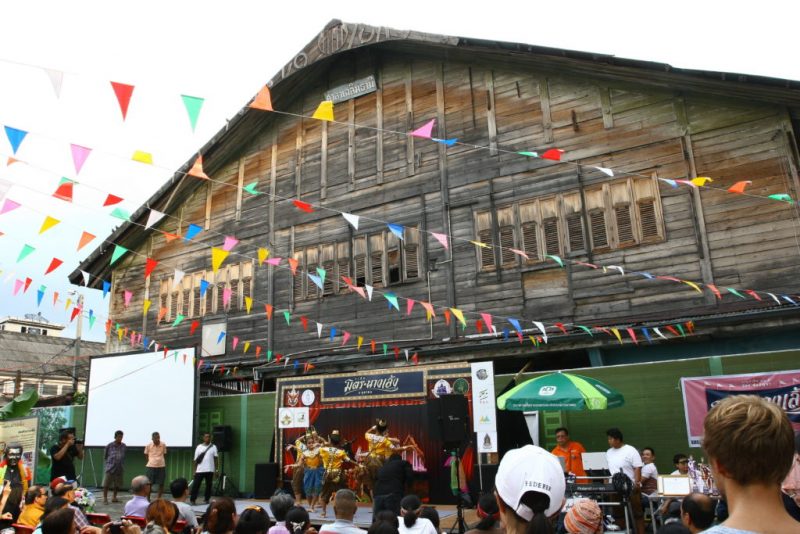 A few minutes walk from Robinson Department Store on Charoen Krung Road sits a decomposing, Art Deco icon. Since the 1950s, the Prince Rama has been surrounded by rows of two-story wood houses – including famous rice porridge shop Jok Prince. It too showed skin flicks for some years before shutting its doors nearly a decade ago.
Currently, the theater is owned by the Treasury Department and is being renovated into a boutique hotel as the area aims to develop community-conservation tourism.
While many standalone theaters were either demolished to make way for high-rise condos or simply left abandoned, the immense Ngamwongwan Rama still looms over rows of shophouses and remains in use nearly four decades after it opened in 1980.
The space – which used to sit 1,000 – has been turned into a badminton facility with three courts and rubberized floors. While the projection booth has gone dark, its beautiful vintage decor is intact, and the space is used for filming and events.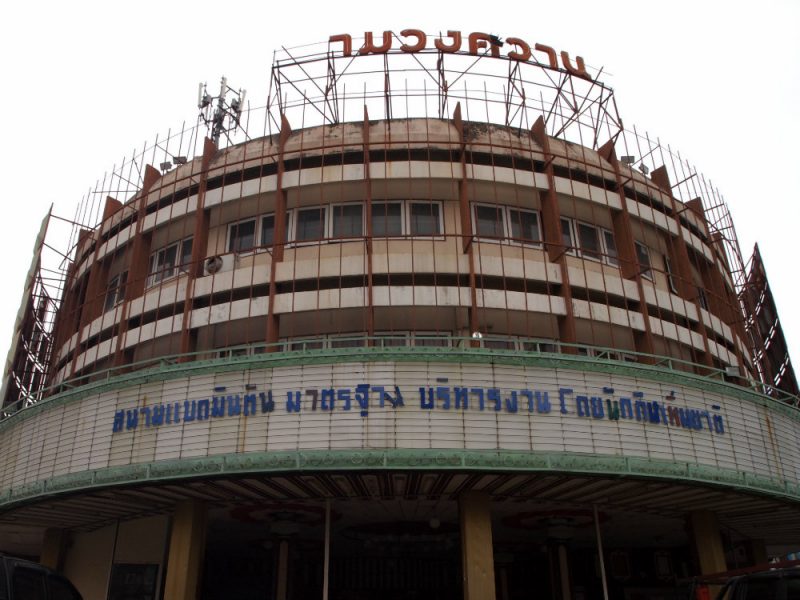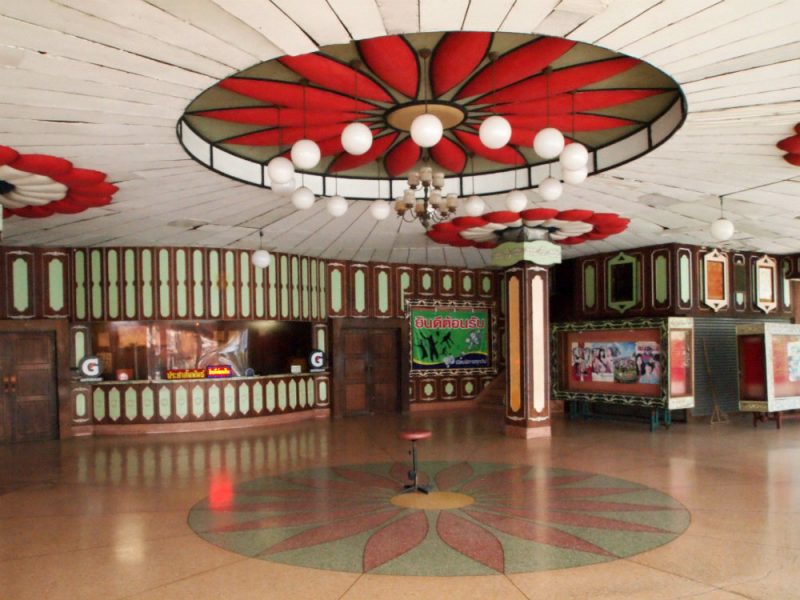 Located in a small street off Sutthisan Winitchai Road in the capital's Din Daeng district, Sutthisan Rama, later renamed Plaza, is still in fair condition. The alley that runs by it still bears its name: Soi Rong Nang Sutthisan Plaza. Currently, the theater's large, first-floor lobby has turned into a restaurant, while the cavernous cinema has become a dusty and messy parking lot.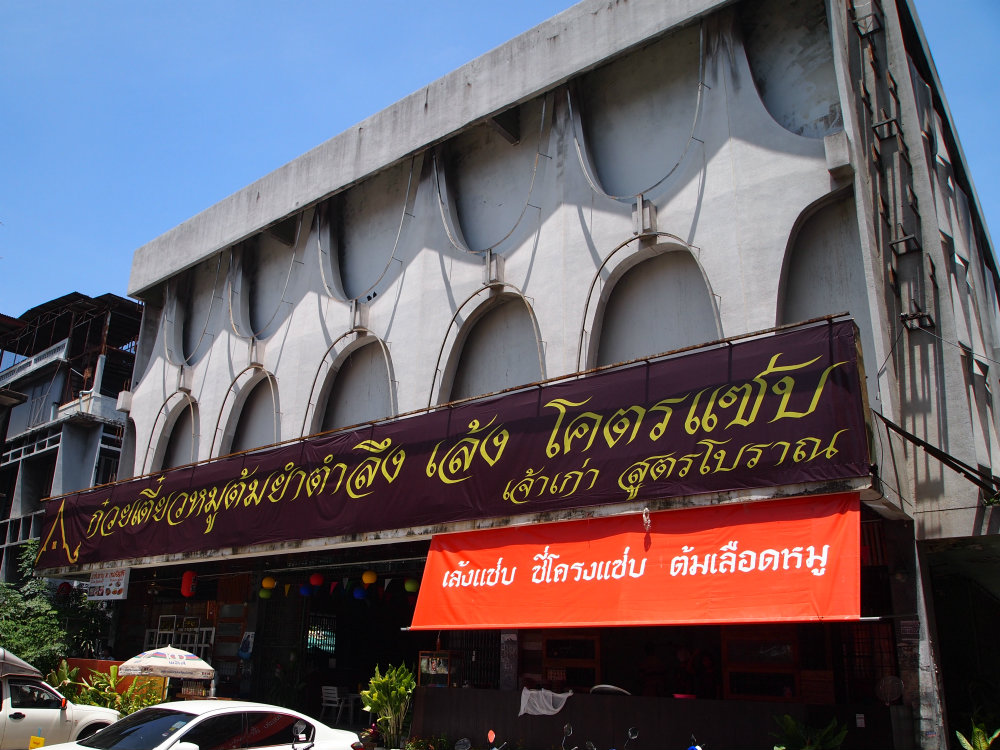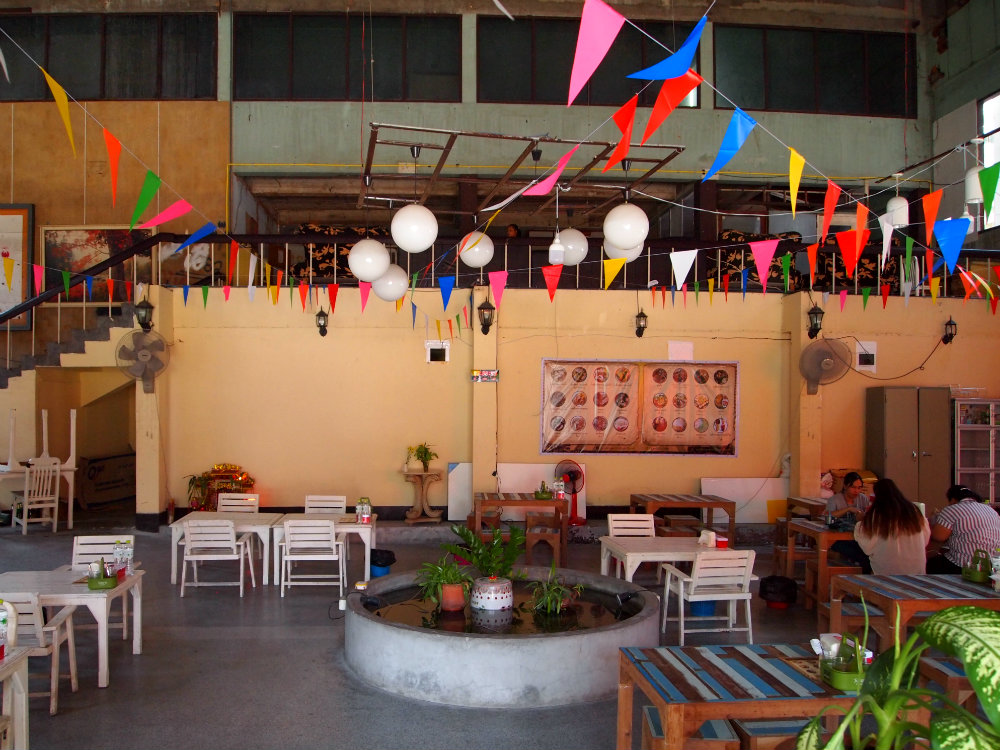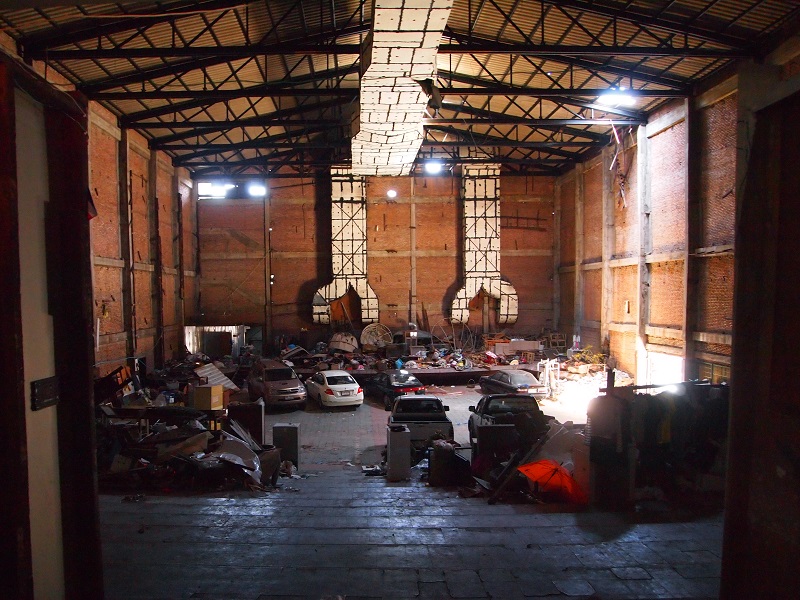 Around Thailand
Outside Bangkok, there remain standalone theaters here and there.
Movies still show at Sriphong Cineplex 50 years after it opened in the Phimai district of Nakhon Ratchasima. While the outside of the theater has changed drastically since 1967, it has survived as a theater and recently celebrated half a century by showing recent films in its modern, cushioned cinema with Dolby Digital Surround.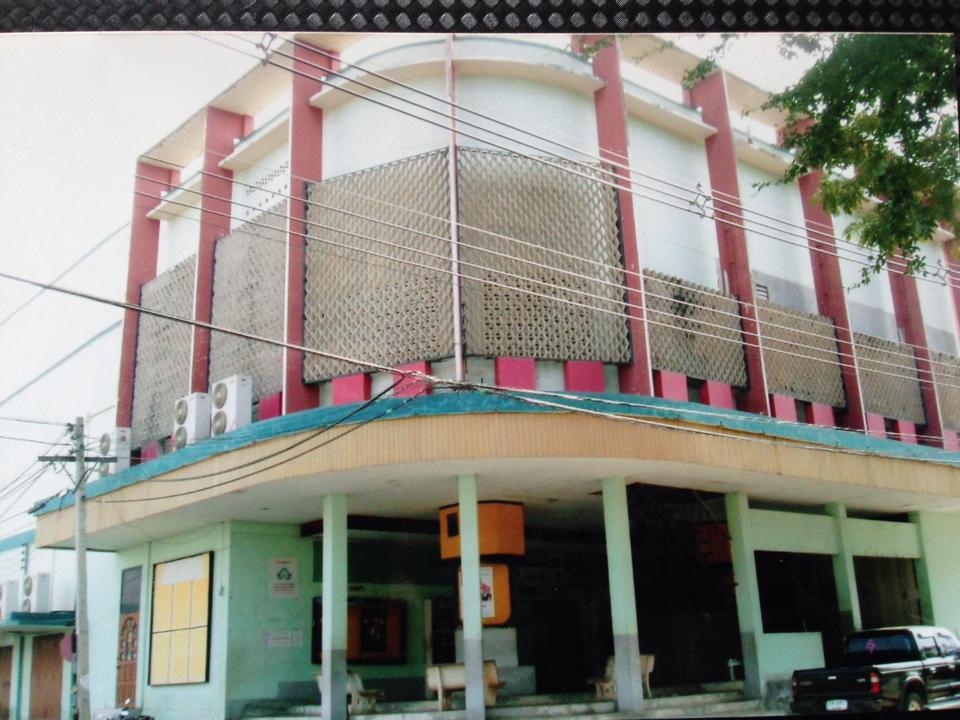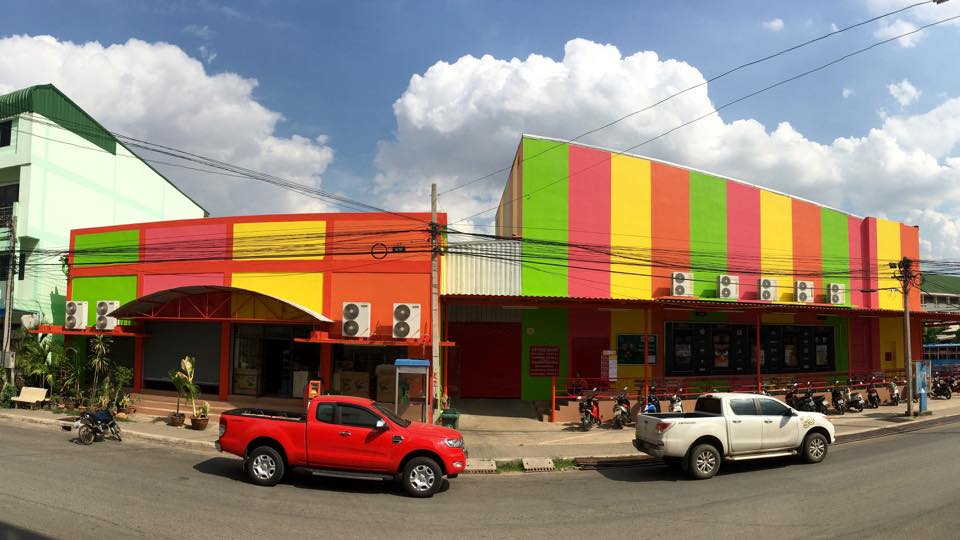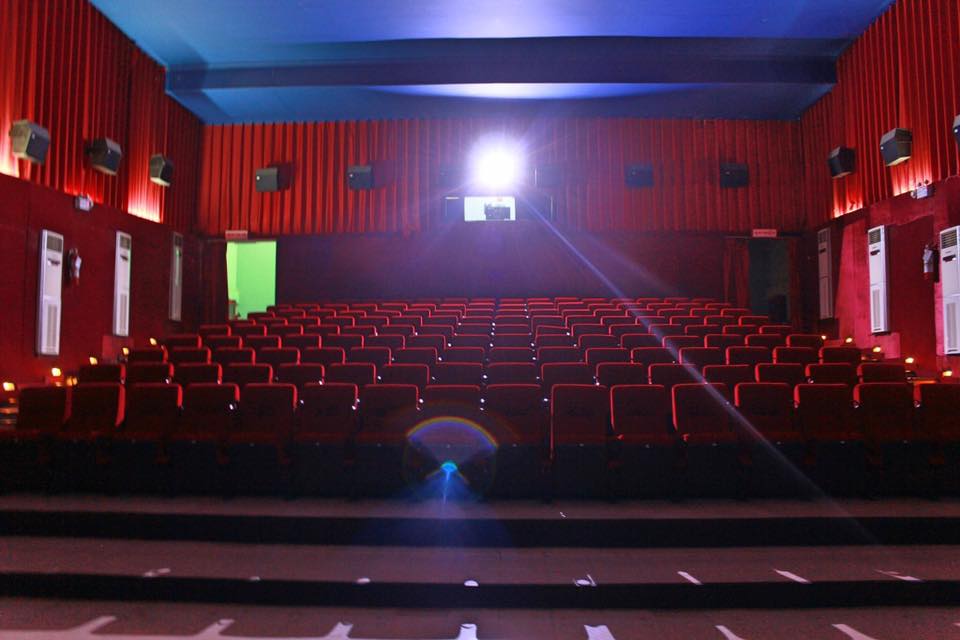 Related stories:
Revisit Thailand's Golden Age of Cinema Houses (Photos)