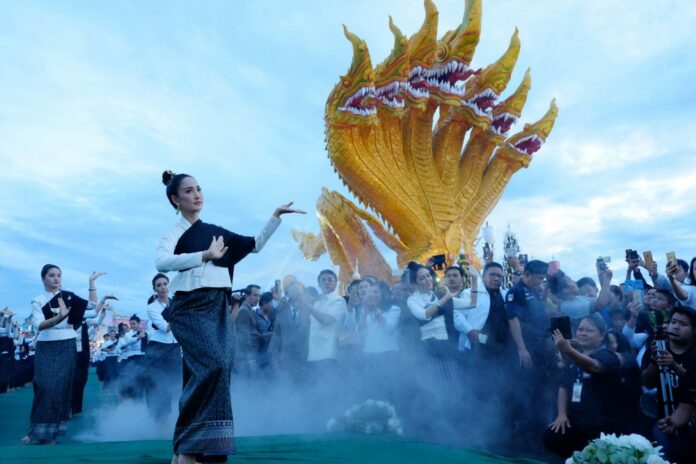 NONG KHAI — Bang Fai observers who camped out along the Mekong River to see the waters erupt with fire from the maws of magical serpents weren't let down Thursday night when nearly 800 fireballs shot into the sky.
Thousands of tourists and local residents turned out to Nong Kai's Phon Pisai and Rattanawapi districts for the annual event in which legend has it the Naga stir and unleash their fireballs.
There were 772 rockets, according to an unofficial count. It was a dramatic increase over last year, which only saw 170 fireballs or bang fai.
As the opening of the Laos-influenced Rocket Festival, theatrical performances took place Thursday in many locations throughout Isaan.
The story has the naga celebrating the end of Buddhist Lent by belching magical orbs of fire into the sky. In reality, myth is blended with stagecraft to draw tourists every year to see fire shot into the sky above the river running between Thailand and Laos, along with fireworks and light shows.
Parades go through the cities of Nong Khai, Bueng Kan, Yasothon and Nakhon Phanom. Nearly 200 actors and dancers acted out the myth in performances held along the river's bank near Wat Lam Duan.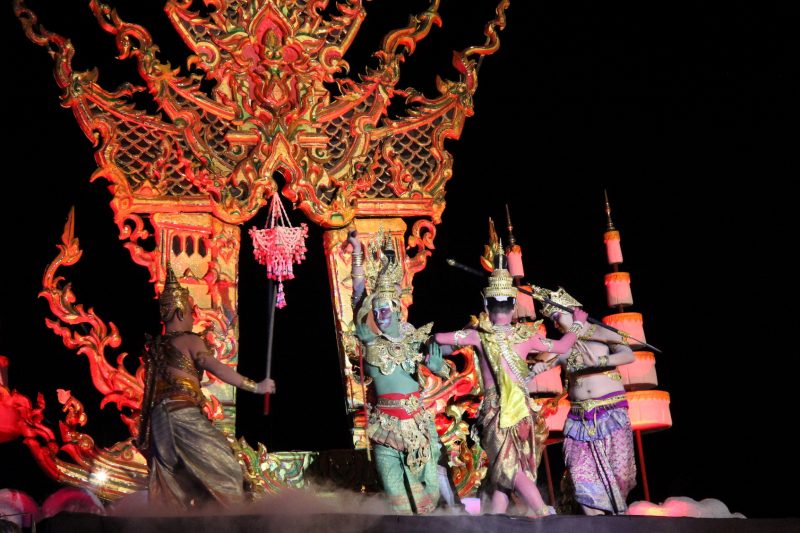 คือชอบบรรยากาศตอนที่บั้งไฟขึ้น แล้วชาวบ้าน เฮ กัน มันมีกลิ่นอายของอีสาน ภาษาท้องถิ่น รู้สึกเปี่ยมด้วยศรัทธา #บั้งไฟพญานาค pic.twitter.com/nVwOI99vJ4

— ถ้านอนวัดติดต่อพี่มน (@Phanudej) October 5, 2017
2 ต.ค. #หนองคาย การแสดงแสงเสียงเปิดตำนานบั้งไฟพญานาค เปิดงานเทศกาลออกพรรษา "บั้งไฟพญานาค" 2560 https://t.co/vfbj4ZaUB6#รีวิวหนองคาย pic.twitter.com/QGOq2EFlfC

— #รีวิวอีสาน ® (@ReviewEsan) October 3, 2017
ออกพรรษา วันที่ 5 ตุลาคมนี้ มาชมบั้งไฟพญานาคที่หนองคายกันนะคะ pic.twitter.com/xdAfxI8ByC

— ของ'ขวัญ (@pope_jula) September 21, 2017
Related stories: