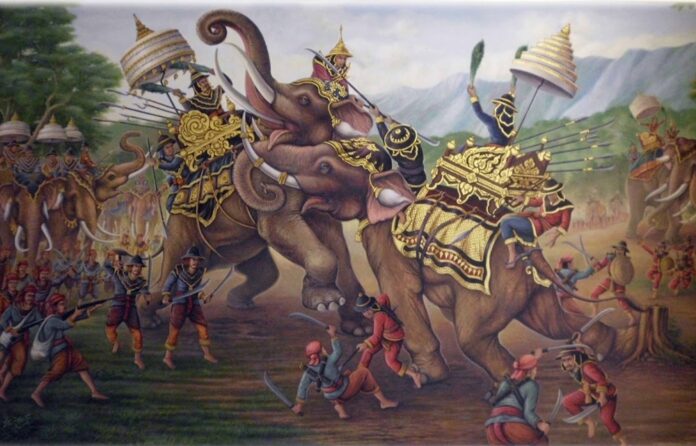 BANGKOK — A famed social critic and intellectual elder accused of defaming the monarchy by questioning whether a royal elephant battle really happened four centuries ago said he's been ordered to appear before military prosecutors.
Sulak Sivaraksa, 84, said Thursday night that he's been told to report Monday morning to police who will take him to a military court to meet with prosecutors preparing a case against him for allegedly criticizing a king who reigned from 1590 to 1605.
"If the country was normal and there existed rule of law in this country, then there won't be problems. The lese majeste law protects the current monarch and if someone is charged for criticizing a king who reigned 500 years ago, then something is not normal," said Sulak, sounding disturbed and worried.
Read: Lese Majeste Filed Against Historian For Questioning Ancient 'Elephant Battle'
Sulak was referring to the specifics of Article 112 of the criminal code, which forbids defaming, insulting or threatening the current king, queen, heir apparent or regent. Although the law is narrowly written, it has been broadly interpreted in recent years as prosecutions surged following the 2014 coup.
Under the draconian law, anyone found guilty faces a maximum sentence of 15 years in prison per offense. Sulak said he was told by police they will recommend he be prosecuted by the military tribunal.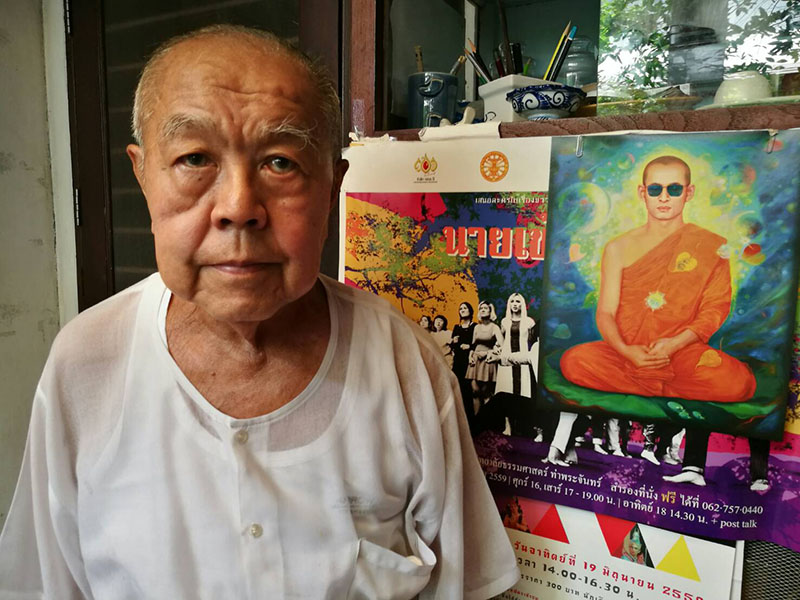 Defendants can languish in jail for years awaiting trials that are conducted in secret. Many confess in return for resolution and lighter sentencing.
Puangtip Boonsanong, Sulak's lawyer, said Friday he didn't understand how comments about a king who lived four centuries ago could ever be construed as violating the lese majeste law, which explicitly is written to cover only the reigning monarch, queen, heir apparent and regent.
"I don't know too," Puangtip said.
The lawyer added however that there are people who construe any criticism of past kings, no matter how remote, as criticism of the reigning monarch.
The case stems from comments Sulak made three years ago on Oct. 5, 2014, during a history discussion at Thammasat University. He questioned the historical accuracy regarding King Naresuan, who at the time was the subject of nationalist epic period films then being promoted by the newly installed junta.
He specifically cast doubt about whether the story of Naresuan routing an enemy army by defeating a Burmese prince in an elephant duel was true or an apocryphal tale and urged people "not to easily believe in things. Otherwise they will fall prey to propaganda."
He was accused of defaming the monarchy after the military regime ordered that such cases be tried by military tribunals rather than civilian courts.
Although the junta rescinded that order a year ago, it was not retroactive, meaning existing cases would remain in the military system.
A self-proclaimed royalist, Sulak has often said he believes loyalty demands dissent. He's been charged and acquitted of lese majeste twice in the past. Sulak also helped inspire a generation of students to overthrow a military dictatorship back in 1973.
Though retired, Sulak remains active and is involved with a foundation he founded, the International Network of Engaged Buddhists.
Clarification: This story was originally published with a headline stating prosecution of Sulak was certain. While the police have recommended he be prosecuted, the final determination is up to military prosecutors.
Related stories:
King's Death Left 'Hole in Heart' of Loyalist Critic Sulak
Two Greats Take Thailand's Power Struggle to the Stage in Dance
Lese Majeste Filed Against Historian For Questioning Ancient 'Elephant Battle'