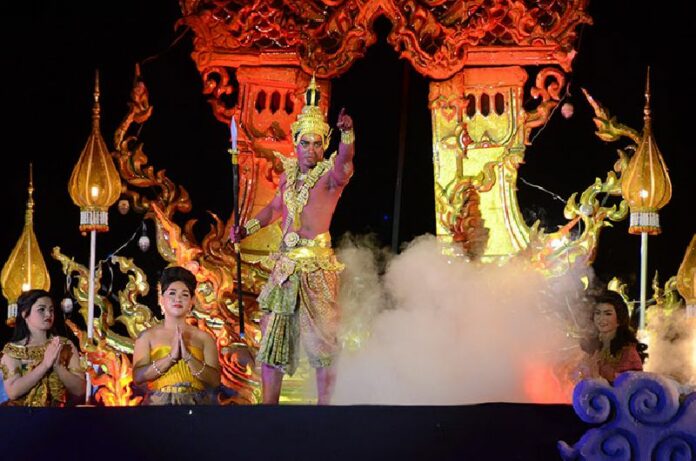 NONG KHAI — When the waxing moon hits full Tuesday, the nagas will come out and play.
As the story goes, the mythical serpents which reside in the depths of the Mekong River celebrate the end of Buddhist Lent and a celestial sojourn by the Buddha by belching magical orbs of fire into the sky.
In practice, it's a curious mix of stagecraft and myth that draws tourists to witness fire shot into the sky above the river running between Thailand and Laos, along with fireworks and light shows.
Opening theatrics kicked off Nong Khai's Naga season Sunday night at Wat Sri Boonruang. The show explains, in mythical terms, just how the fireballs came to be. Some suspect more mundane means are behind the fiery display, but such speculation is generally ignored for being boring.
An encore of the show will be held tonight.