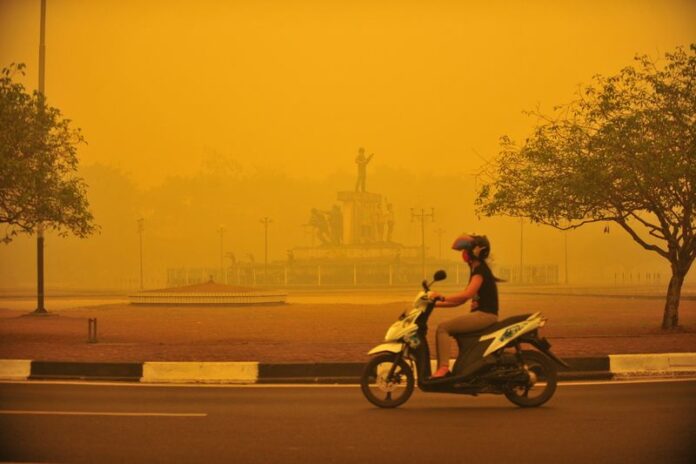 JAKARTA — Haze from forest fires in Indonesia's Sumatra and Kalimantan reached the capital Jakarta on Sunday.
"A thin haze has been shrouding Jakarta's sky since Friday until now at 1,000 to 1,300[-meter] altitude," Sutopo Purwo Nugroho, a spokesman for the National Disaster Management Agency said.
"It looks thicker in the morning because it has been mixed with fog. This is only temporary and it can change any time depending on where the wind blows. Jakarta's air quality is still normal to moderate," the official said.
He added that the smog from forest fires in both islands has spread widely, and satellite monitoring on Sunday morning showed that a third of Indonesia's territory was shrouded in smog.
Central Java, Yogyakarta, parts of East Java, East Nusa Tenggara, North Sulawesi and northern part of Papua island remained unaffected by the haze.
Nugroho said thick smoke continues to shroud many parts of Sumatra and Kalimantan and there is low visibility of less than 1 kilometer in a number of cities on both islands.
Air quality in the Sumatran cities of Pekanbaru, Jambi and Palembang and Kalimantan's Pontianak and Palangkaraya remained unhealthy and hazardous.
"It has been almost two months now that people in Riau, Jambi and Palangkaraya are choking with hazardous smog," Nugroho said.
Story: DPA