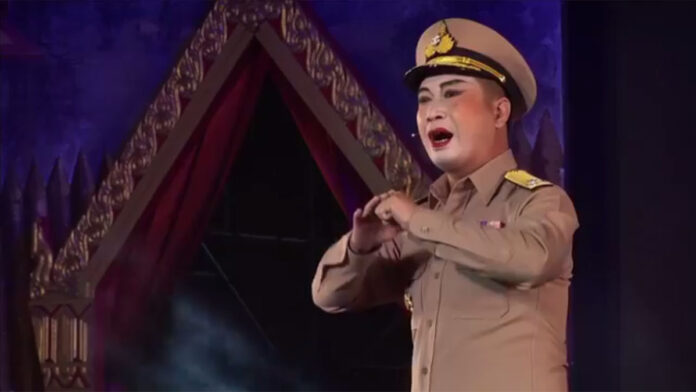 BANGKOK — A policeman, civil servant, doctor and businessman took the stage in heavy grease paint to represent the assimilation of Thailand's Chinese immigrants in traditional opera Monday night at the Sanam Luang.
"Eighty-Nine Deities Honor the King," performed Monday in honor of King Rama IX, told the story of Chinese immigrants settling in Thailand during his reign, demonstrating how the Sino-Thai have forged strong ideological ties with the late monarch.
The opera began with traditional displays of ngiew, or Teochew Opera, featuring characters such as Justice Bao and Guan Yim before launching into the story of a Chinese migrant family's arrival by sea in the 20th century.
Read: Sold Into Opera Slavery to Become Master of Dying Art
The performance highlighted Chinese immigrants who married and whose children took up careers in business, medicine and the civil service.
It was professionally filmed by Teochew Ngiew Preservation Society of Thailand, who posted it online.
The full performance of "Eighty-Nine Deities Honor the King." The immigrant section starts at around 40 minutes.
Traditional ngiew does not modernize storylines or costumes, preferring works from the canon of Chinese legend, but "Eighty-Nine Deities Honor the King" offered a departure from convention with contemporary costumes such as business suits and body language, including thumbs-up gestures.
The show, sponsored by the culture ministry, was performed in Chinese with Thai surtitles by troupes including Chae Lung Ngek Lao Choon who all work with the Teochew Ngiew Preservation Society of Thailand. In all, 275 actors and 89 orchestra musicians took part.
There were no immediate plans to restage "Eighty-Nine Deities Honor the King."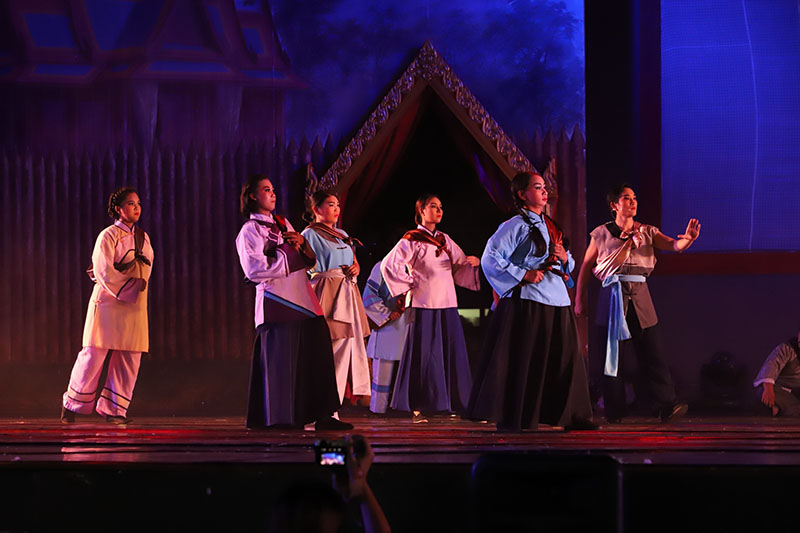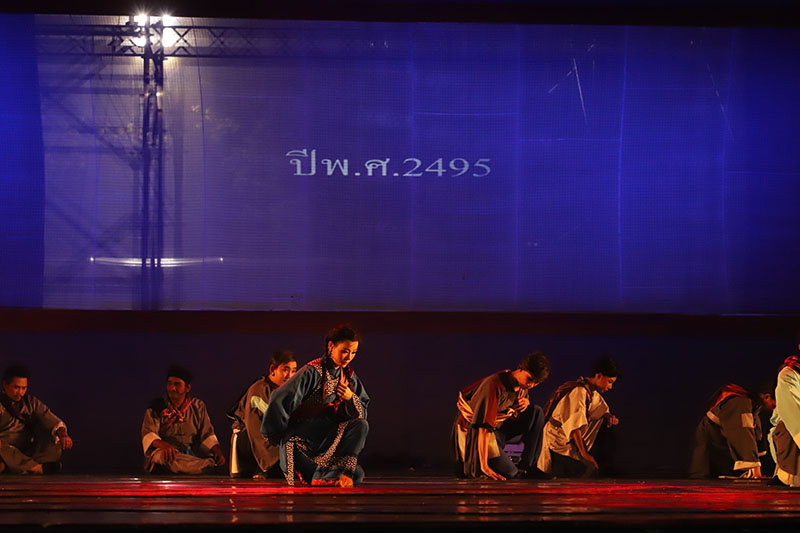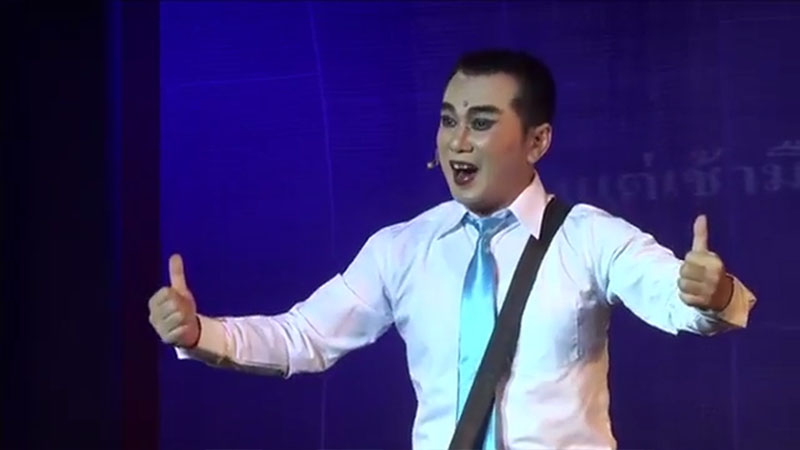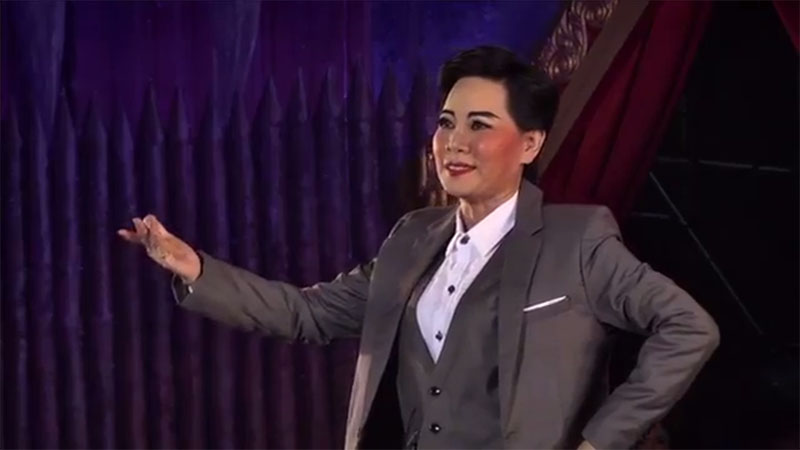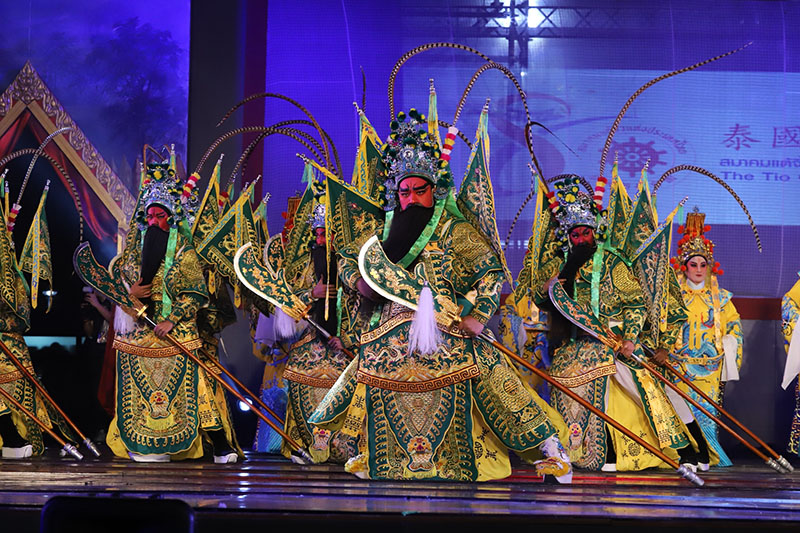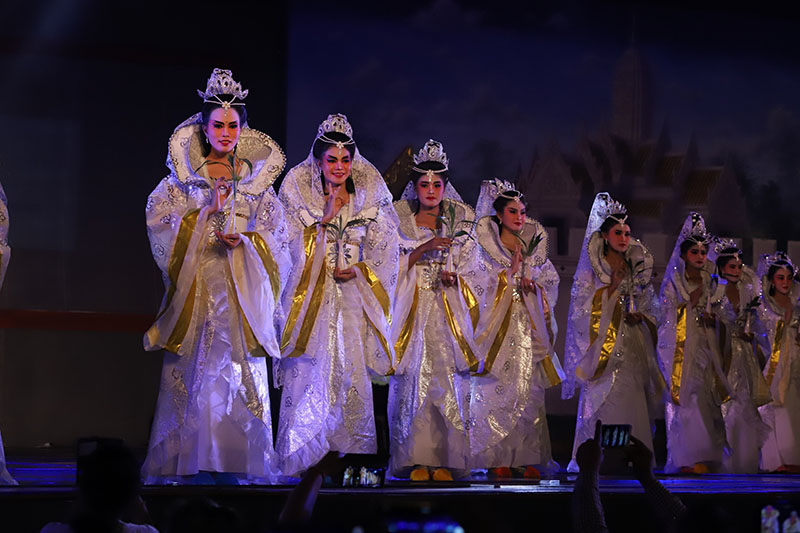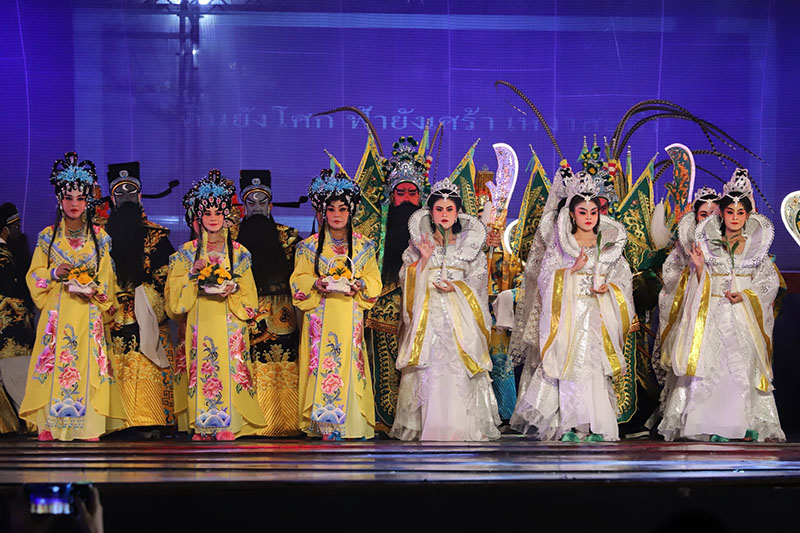 Related stories: