Top: Wee Viraporn with his "Watch!" sculpture.
BANGKOK — Through a pixelated sculpture of Prayuth's eyes to a memeified event in Thai history, artists at an exhibition say the internet in Thailand is both a venue for freedom and a tool for surveillance.
A UNESCO-curated exhibition on Thai internet freedom launched Friday at a downtown design-hub to mark Universal Access to Information Day. Through six displays, ranging from hand-drawn infographics to documentaries, artists portray the Thainet as a double-edged sword, granting connectivity on one side but distortion and censorship on the other.
"We are watching what they're doing but they are also watching us back," artist Wee Viraporn said. "We will never have total freedom of expression or total freedom to monitor our government as long as it monitors our internet usage."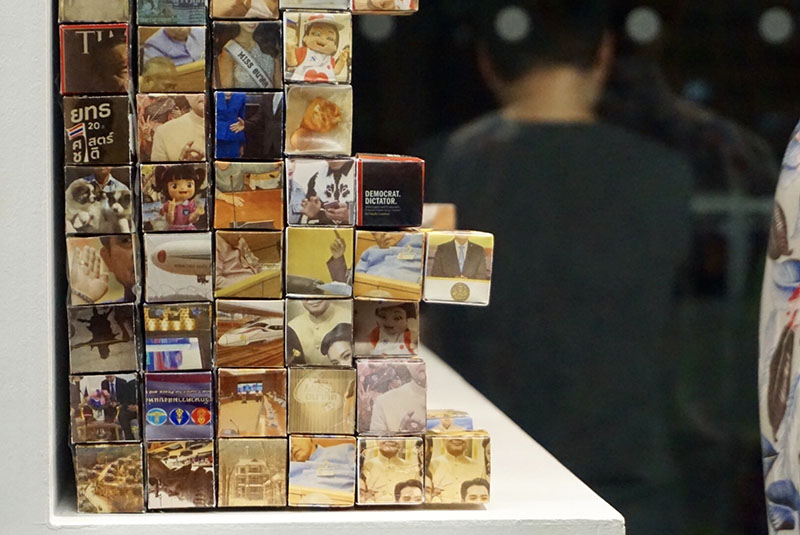 Wee created a sculpture titled "Watch!" to show this two-way surveillance. From afar, the mass of small cubes come together to resemble Gen. Prayuth Chan-ocha's eyes. Up close, each cube is pasted with photos of news stories about unsavory actions of higher ups – from Gen. Prawit Wongsuwan's undeclared luxury watches and the alleged killing of a black panther by a construction mogul to snoozing MPs and even Nong Kiew Koy, the junta mascot.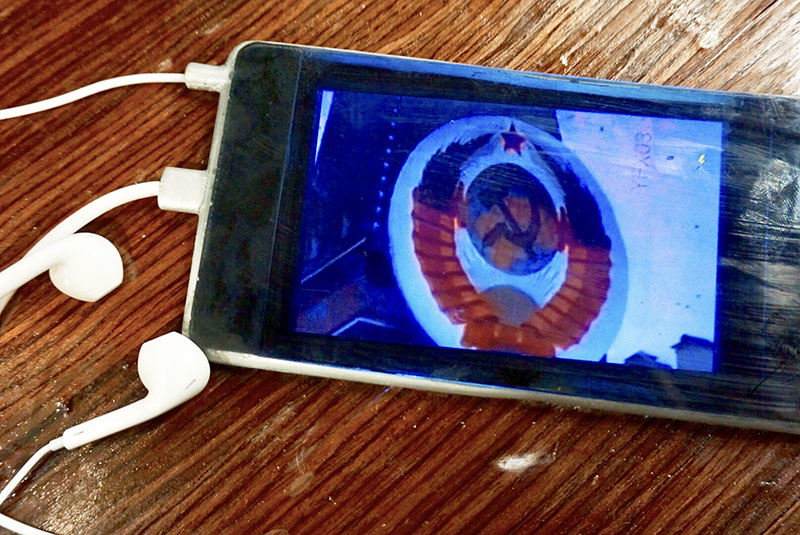 Another artist, Tewprai Bualoi, 25, created "Friendship Ended With Mudasir Now Salman is my Best Friend," named after the meme of the same name. Shots of memes such as the Soviet anthem and It's Time to Stop are cut with quick flashes of historical footage to hint at a controversial event in Thai history.
"Thais use memes to talk about things that we can't talk about because we're being monitored by the state. So we use memes as language," Tewprai said. Asked to reveal what event his video tries to portray, he was reticent.
"I want to try and talk about an event that isn't usually talked about. If I told you, then I wouldn't need to make this video meme!" Tewprai said.
Khaosod English's live coverage of the Internet Universality Beyond Words opening.
In contrast to Tewpai's coded work, Siriwat Pokrajen created "Internet Universality," a short documentary about the broad interpretations and misuse of the Computer Crimes Act and the lese-majeste law. It features talks by Yingcheep Atchanond of iLaw, a legal reform advocacy.
While less political, the other three exhibits are informative about Thai internet use. Design student Nippita Pongern, 20, created three booklets' worth of handmade illustrations and infographics about Thai internet usage and literacy in "My Virtual Playground."
For example, through illustrations of rabbits, chickens and owls, one graphic shows that 60 percent of Thais spend a daily six hours on the internet.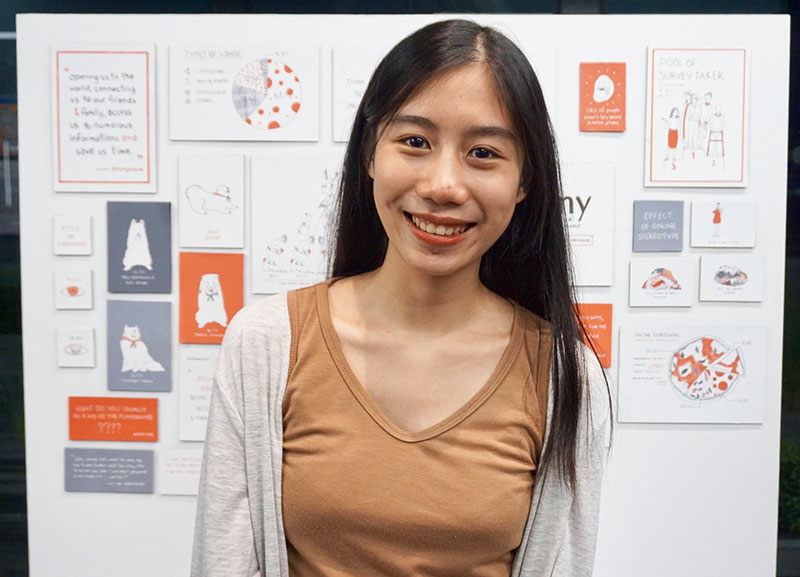 In "Artisan 4.0," five students from the King Mongkut University of Technology Thonburi interviewed elderly craft artisans in Bangkok and Phetchaburi about the impact of the internet on their lives. While some said the internet helped them sell more products, others rejected its use.
Finally, there's an exhibit of thirty booklets of the Thailand Wikipedia entry page, each in a different language. "Phasa+Thai(land): The Book of Languages" by Paphop Kerdsup shows that different information is consumed depending on the language used online. Visitors are encourage to parse the booklets for factual differences.
Internet Universality Beyond words runs 10:30am to 9pm every day except Monday through Oct. 14 on the fifth-floor hallway at the Thailand Creative and Design Center, or TCDC. The design space is located in Soi Charoen Krung 34 and can be reached from BTS Saphan Taksin and the Wat Muang Kae pier. Admission is free.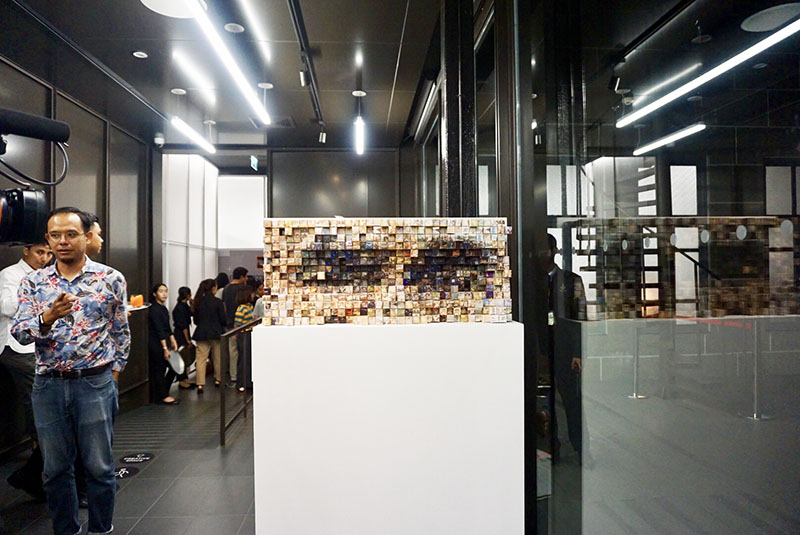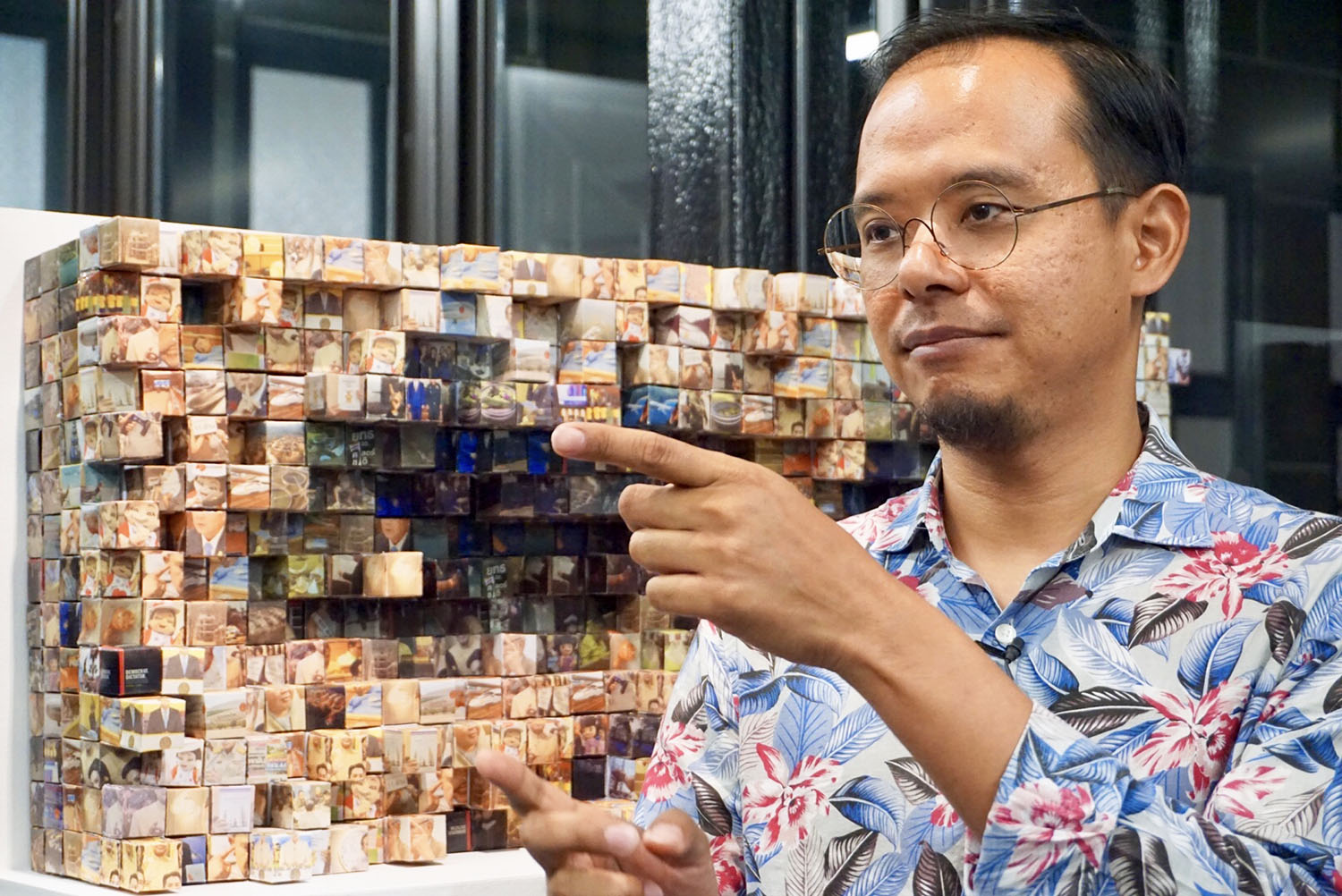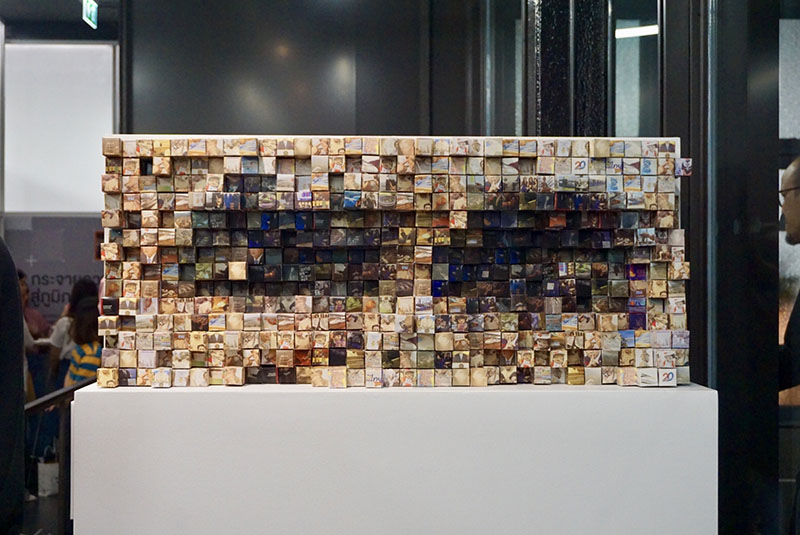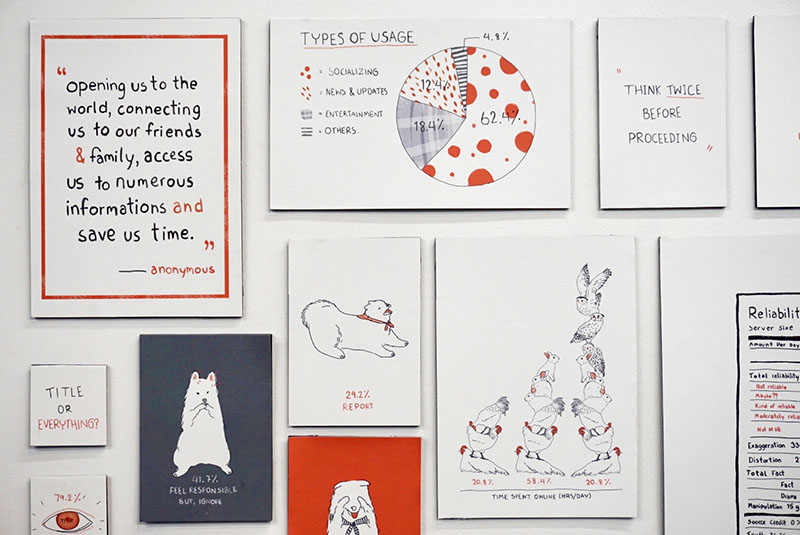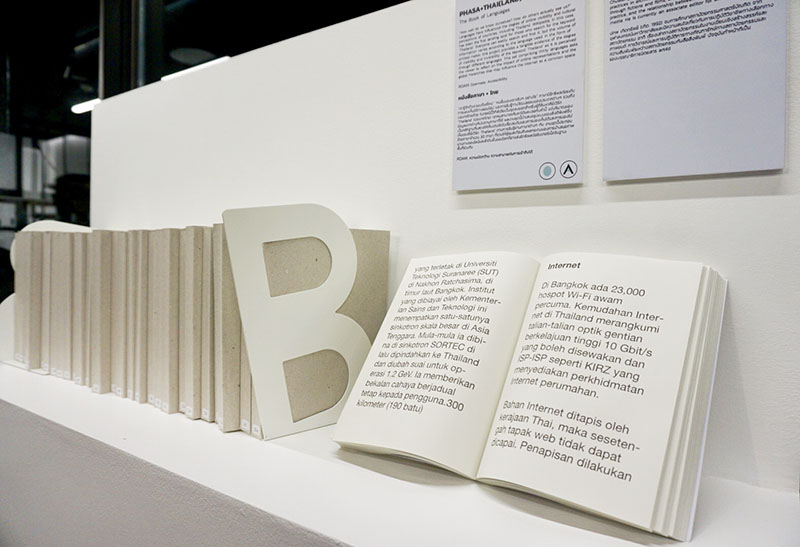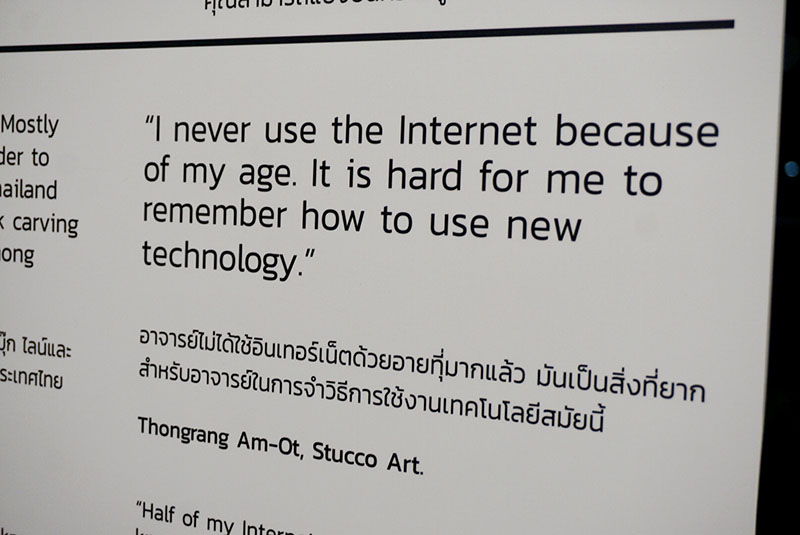 Related stories: