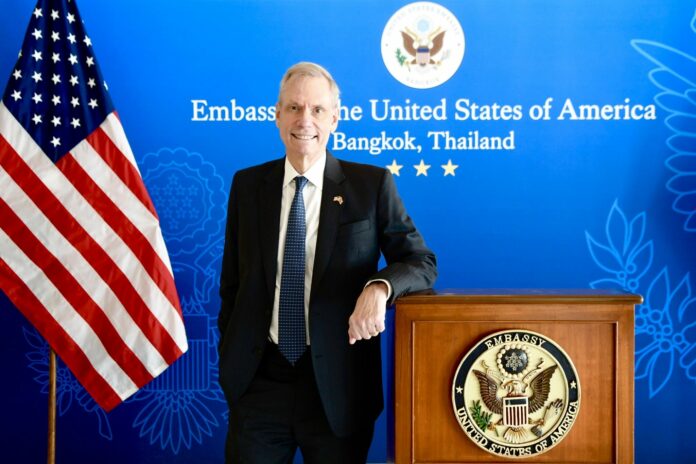 H.E. Mr. Robert F. Godec, who became the U.S. Ambassador to Thailand since October last year, had a meeting with Government Spokesperson Anucha Burapachaisri, at the Thai Khu Fah Building on February 10, 2023. They discussed activity plans for both sides to organize the celebration of the 190th anniversary of the U.S.-Thailand diplomatic relations.
In March, Ambassador Godec will bring Trade Winds, the annual U.S. government-led trade mission and business development forum, to Bangkok. He also promises that the forum will feature Thailand as its regional hub to ASEAN countries, and to strengthen the importance of the U.S.-Thailand economic ties.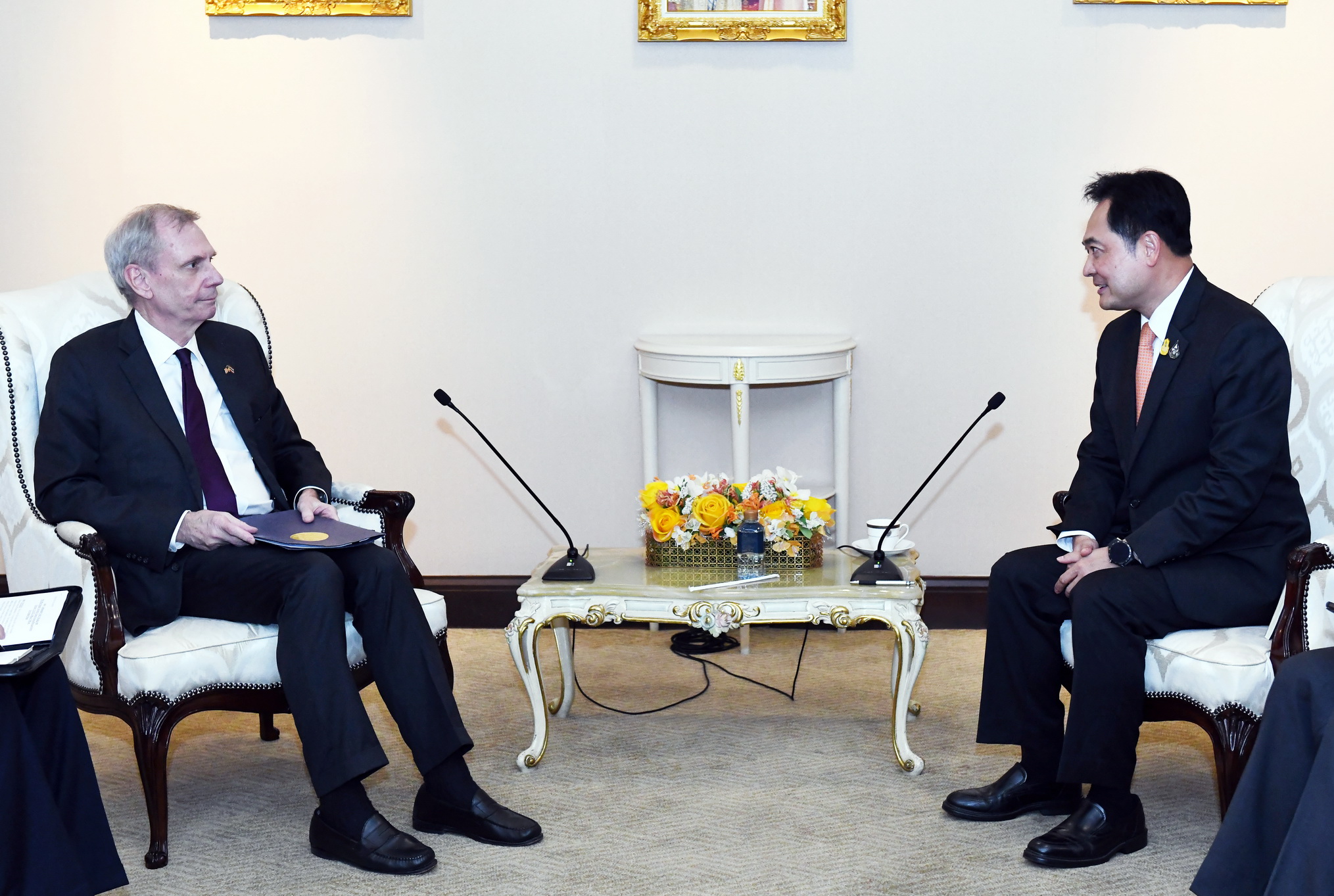 Furthermore, Ambassador Godec told Chanadda Jinayodhin, Matichon Weekly about his commitment and goal to enhance a closer cooperation between U.S. and Thailand, regarding his broad experience on trade and international affairs.
"The Indo-Pacific is considered the most significant region for the US framework on stability and prosperity with our partners and allies. I want to highlight my commitment in enhancing the closer and stronger collaboration for U.S. and Thailand. And I would dedicate all my time and energy to this mission."
He emphasized that the Thai-U.S. relationship was established almost two centuries ago, as the American first arrived at the region with the interest in trading opportunities. The growing partnership between countries is prominent and the U.S. vision for Thailand in the future is to enhance cooperation on peace and prosperity in the Indo-Pacific.
"I want to hear from Thais in all walks of life" Ambassador Godec said.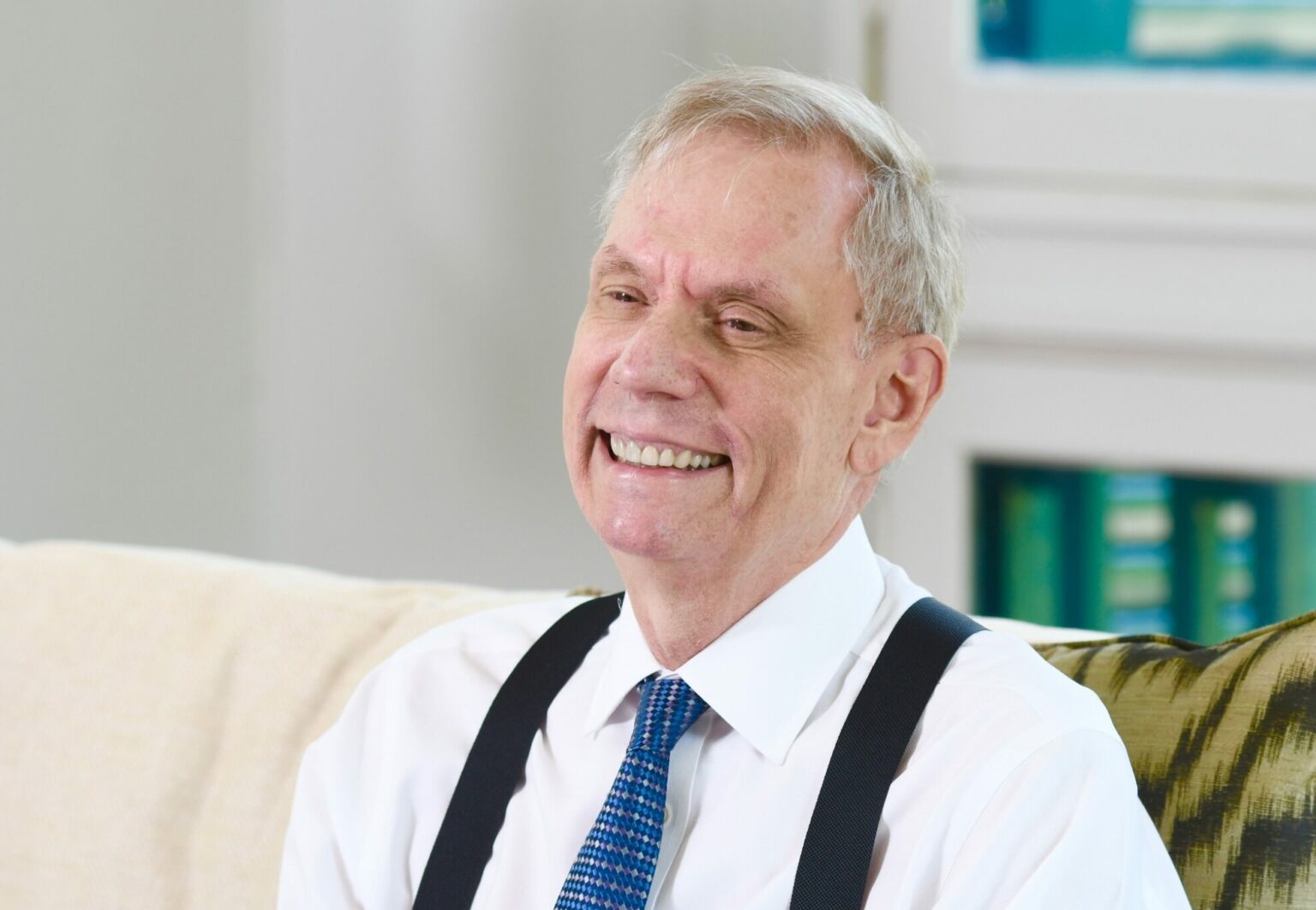 Previously, he had served as U.S. Ambassador to Kenya from 2013-2019 and Ambassador to Tunisia from 2006-2009. However, he revealed to Matichon Weekly that when he was young, he never dreamt of being a diplomat.
But his father served in the U.S. Airforce, and he had to move to different position in the States and abroad, including Germany and Belgium. He admitted that his childhood was incredibly special and the passion for learning and exploring various cultures might have thrived ever since.
"The meaning of being an ambassador is that wherever you are, in the end, you will connect with people, and having a mission on building and bridging relationships"
Throughout his experience, Asia is the second most visited region to him. Prior to the recent position, he had served as Assistant Office Director for Thailand and Burma in the Bureau of East Asian and Pacific Affairs and Director for Southeast Asian Affairs at the Office of the U.S. Trade Representative.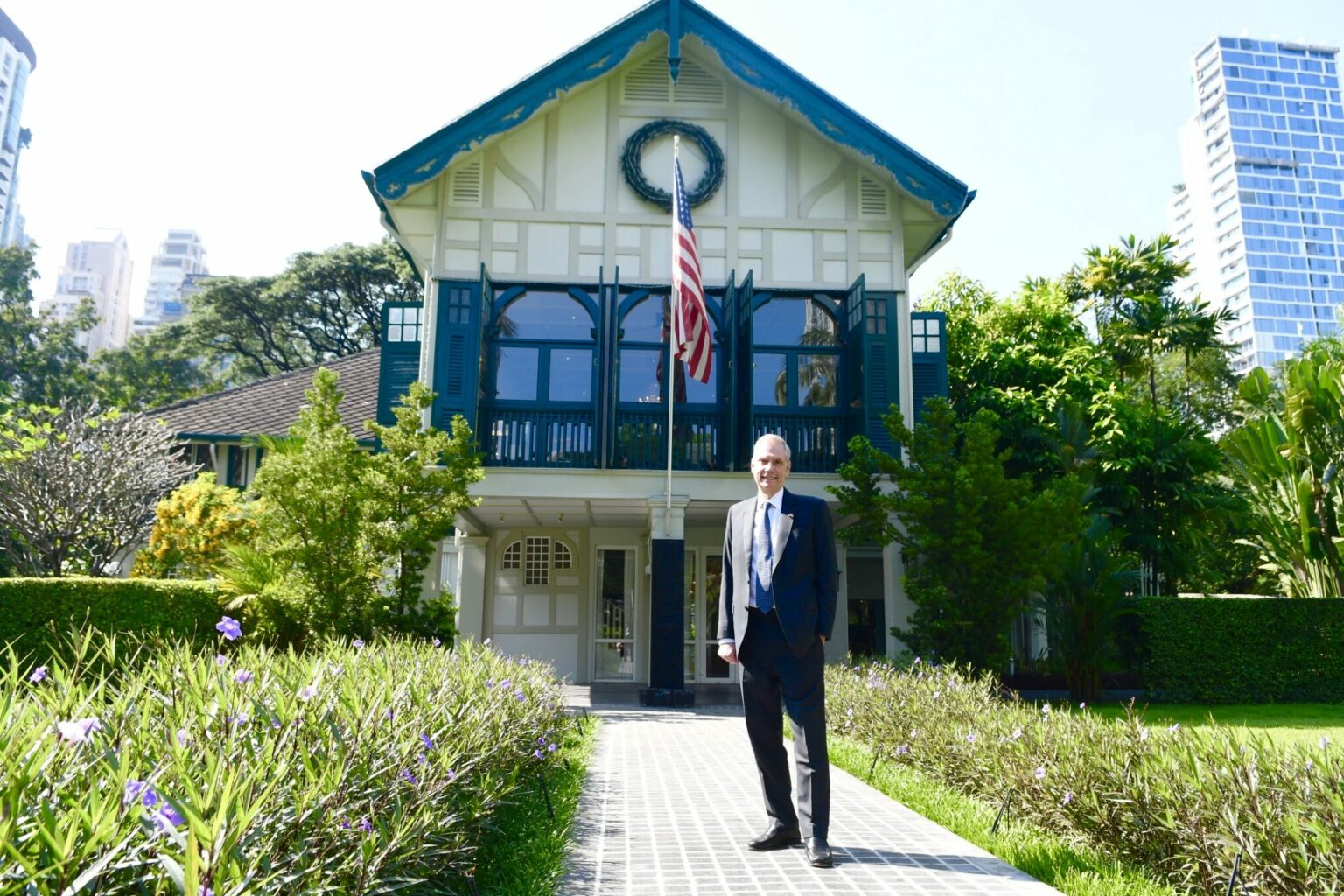 Serving in these specific positions gave him a wonderful opportunity to visit every country in the Southeast Asia, except Vietnam.
"In one of my stays at the Grand Hiatt Erawan in Bangkok, I went to pay homage to Phra Phrom at the Erawan shrine. I prayed for the return to Thailand as a tourist or a diplomat. And I am here right now. It feels like a blessing."
The first week of his arrival in Bangkok last year, he went to Erawan shrine to pay homage as he was grateful, he could be back to Thailand again. He also visited other sacred places, including Wat Pra Kaew and Wat Arun.
He stated that he is interested in so many things, including music, art, history, and literature. But in his personal time, the priority is his wife and his family, plus the hobby he cherished.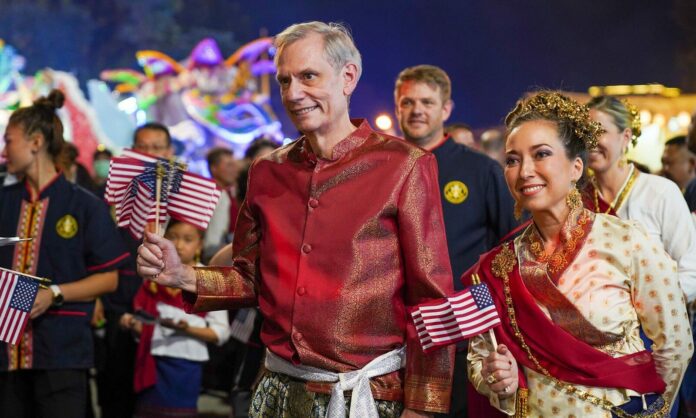 "I love running. I spend my time jogging every day. In Bangkok, I usually run at the Lumbhini Park or Benchakitti Park. And I love going to museums as well. I already visited the Queen's Gallery and the Bangkok Art and Culture Center."
During his visit to U.S. Consulate General Chiang Mai, he stopped by Chiang Mai City Arts and Cultural Center, and attended Loi Krathong ceremony. And the U.S. Ambassadors Fund for Cultural Preservation (AFCP) also granted 150,000 USD to the restoration project of the historic Lanna buildings."
"And for the food, I love Thai food, including street foods like grilled chicken skewer, meatball skewer and Thai-styled banana fritter." Ambassador Godec added.