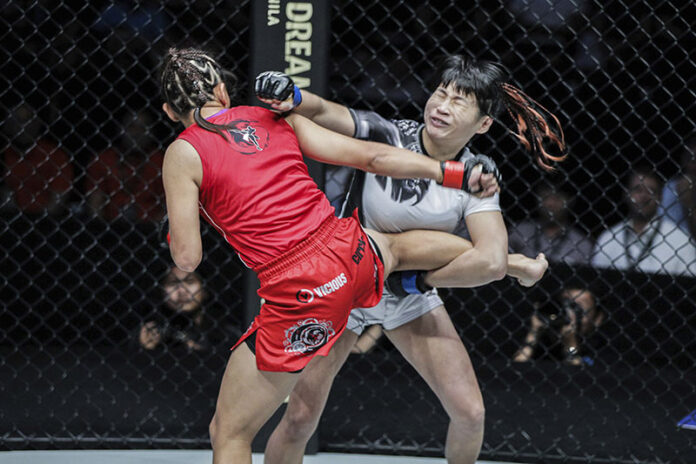 BANGKOK — The head of One Championship, Asia's leading mixed martial arts promoter, is aiming to almost triple the current number of events per year as it chases an ambitious expansion agenda.
Chatri Sityodtong said an event every week in Asia was the ultimate goal, representing a significant increase on the 2017 schedule of 18 events, with new markets such as Japan and South Korea expected to soon become part of the calendar.
"Over the years you will see us expand," Chatri told The Associated Press. "My ultimate vision is 52 events, one every week, and a different venue each time, in the biggest cities, including Tokyo and Seoul.
"I would rather go carefully and steadily, but it's always good to have a vision to aim for."
Read: Women Fighters to Smash Bangkok as MMA Penetrates Homeland of Muay Thai
Such an increase in events would require a matching boost in the number of fighters, and part of that plan was to broaden the presence of women's events.
The upcoming promotion in Bangkok on March 11 will be headlined by the women's atom weight title fight between Angela Lee and Jenny Huang.
Lee's fight was also top of the card when she won the title in Singapore last year, but she trains in that country, so there was a connection for local fans.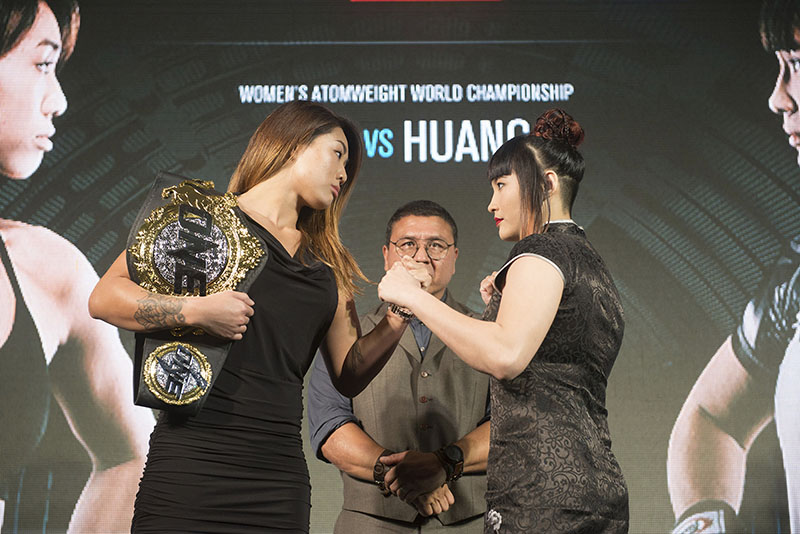 Chatri said that having a women's fight, with two foreign contestants, as the headline act despite Thailand having a number of fighters on the card, was part of One's ethos.
"Having local headliners makes a lot of sense and drives TV ratings of course," Chatri said. "But we want to mix that with having the global superstars."
The 20-year-old Lee has not fought since winning the title in May last year, but believes the 10-month break between fights will be beneficial.
"I wouldn't say it took so much out of me physically but more mentally and emotionally that fight there was a lot of pressure going into that fight and the training for that fight was very rigorous," Lee said. "So, I really appreciated the time off but I am really excited, I am hungry to get back in that cage now."
The Bangkok event will also have another intriguing women's fight as Rika Ishige – of Thai and Japanese heritage – will make her professional debut. Ishige splits her time between fighting and modelling and is the partner of Thai fighter Shannon Wiratchai, who will also be on the card.
"We share the same passion in MMA," Ishige said of her relationship. "The sport has brought us together and allowed two human beings to meet and fall in love with each other."
Story: Chris Lines
Related stories:
Women Fighters to Smash Bangkok as MMA Penetrates Homeland of Muay Thai
ONE Championship MMA Coming to Bangkok, New Markets for 2017